After 18 months of almost completely remote learning, the UW Department of Global Health (DGH) welcomed 62 new graduate students to campus from around the world.
The return to in-person learning is just one of many milestones DGH is celebrating this year. With almost half of new students hailing from outside the United States, including students from 17 countries, this year's cohort is the most geographically diverse in the department's 14-year history. (Countries represented include Papua New Guinea, Myanmar, Ghana, Nigeria, Kenya, Ethiopia, Zimbabwe, Mozambique, Colombia, Peru, Chile, India, Nepal, Ukraine, Germany, Netherlands, and Canada​.)
This year's cohort also contains the inaugural class of DGH's new Doctor of Global Health Leadership and Practice (DrGH) degree program. Over the next three years, six mid-career professionals will acquire practice-based leadership skills, preparing them to make lasting improvements in global health.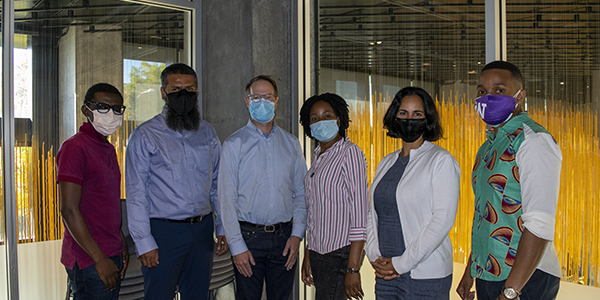 These future leaders are joining UW at a pivotal time for both the department and the field of global health, said DGH Vice Chair Judd Walson during a new student welcome event held online.
"I want to highlight that you all are entering our department at an incredibly important time, where you can really have the opportunity to make an impact not only in the work that you're going to be doing but in the very structures and priorities of our department," said Walson.
Of the 62 incoming students, 40 will begin the Master of Public Health in Global Health Program (30 in the global health track, 10 in the health metrics and evaluation track). The remaining 22 students will begin doctoral programs (10 in the PhD in Global Health Metrics & Implementation Science, 6 in the PhD in Pathobiology, and 6 in the DrGH).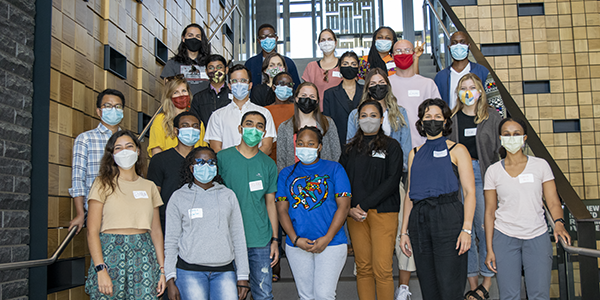 These students will join an existing cohort of more than 150 continuing global health master's and PhD students, as well as a network of nearly 1,500 UW global health alumni. Together, they will have the opportunity to partner on complex public health challenges in the recently completed Hans Rosling Center for Population Health, DGH's new home on campus.
During the new student welcome, DGH Chair Judy Wasserheit emphasized the importance of collaboration to the success of the department and its students.
"When I did my infectious disease fellowship training at UW many years ago, I found a tremendously collaborative and supportive home with incredibly strong commitments from faculty and staff to mentorship and advising. It gave me the confidence, as well as the tools, to explore and to innovate. It was a culture that I loved and it helped me thrive. And it's the culture that our faculty, staff and students have created in DGH into which all of us want to welcome you today," said Wasserheit.
In addition to its MPH and doctoral programs, DGH academic programs include Graduate Certificates (e.g. Global Health, Global Health of Women, Adolescents & Children, and Global Injury & Violence Prevention) and the School of Medicine Global Health Pathway for medical students. For undergraduates, the department offers a Global Health Minor and provides support to a Global Health Option housed in the SPH Public Health-Global Health major.
With so many courses of study and areas of focus available to them, DGH associate chair for academic programs Susan Graham advised new students to balance skill-building with subject matter expertise.
"As you think about your program and your course of study, make sure that you're taking courses that build your skills in different areas. Those tools are really the things that you're going to leave with that help you to achieve your goals. But also try to develop an area of expertise within global health so that you have a more specific focus for your work," said Graham.
The Department of Global Health is world-renowned for its ground-breaking discoveries, research methodologies, and education and training programs. Our network of global health alumni – including four national ministers of health – are making meaningful impacts to global health through multilateral and bilateral agencies; non-governmental organizations; ministries of health; and local organizations worldwide.
By Amy Frances Goldstein