Vice Chair, Global Health
Professor, Global Health
Professor, Medicine - Allergy and Infectious Dis.
Professor, Pediatrics
Adjunct Professor, Epidemiology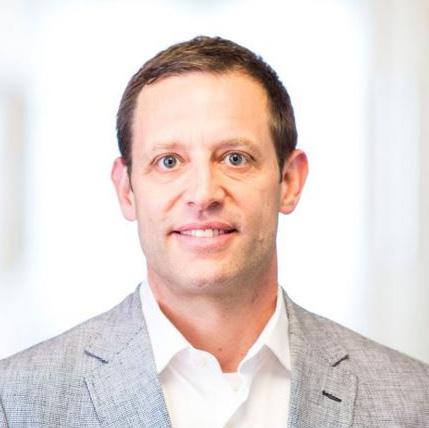 University of Washington
325 Ninth Avenue, Box 359909
Seattle, WA 98104
United States
Phone Number:
206-685-8254
Select from the following:
Biography
Dr. Walson is an infectious disease physician and the Vice Chair of the Department of Global Health and a Professor of Global Health, Medicine, Pediatrics and Epidemiology. He has extensive experience working in research, public health programming, policy development, product development and clinical practice. His research focuses on interventions to improve child survival, growth and development Africa and South-Asia. He collaborates with ministries of health, NGO's and academic partners in Bangladesh, Benin, Burkina Faso, India, Kenya, Malawi, Nepal, Pakistan, Thailand and Uganda. He also serves as the principal investigator of several large multi-country clinical trials where he has successfully developed and strengthened international partnerships across academic, public health, industry, governmental and multilateral organizations.
Education
MPH (Tufts University)
BA (Pitzer College)
MD (Tufts University)
Health Topics
Child and Adolescent Health (incl. Pediatrics)
Child Mortality
Diarrheal Diseases
Epidemiology
Infectious Diseases
Infectious Diseases (other than STDs)
Malaria
Maternal Child Health (incl. Reproductive Health)
Mortality
Neglected Diseases, Tropical Medicine (incl. Parasites)
Trop. Med (incl. Parasites)
DGH Centers, Programs and Initiatives and Affiliated Organizations
Expertise
Infectious disease; diarrheal disease, neglected infectious diseases, febrile illness, global health, environmental enteric dysfunction, climate change and health
Publications
The Childhood Acute Illness and Nutrition Network. Childhood Acute Illness and Nutrition (CHAIN) Network: a protocol for a multi-site prospective cohort study to identify modifiable risk factors for mortality among acutely ill children in Africa and Asia. The Childhood Acute Illness and Nutrition Network. BMJ Open. 2019 Mar; 9:1-8e028454. doi:10.1136/bmjopen-2018-028454.
PMCID: PMC6502050.

A double-blind placebo-controlled trial of azithromycin to reduce mortality and improve growth in high-risk young children with non-bloody diarrhoea in low resource settings: the Antibiotics for Children with Diarrhoea (ABCD) trial protocol. Trials. 2020 Jan 13;21(1):71. doi: 10.1186/s13063-019-3829-y.

Walson JL, Pavlinac PB. Targeting enteric pathogens to improve childhood survival and growth. Lance Glob Health. 2018 Oct; 6(12):e1258-e1259. doi: 10.1016/S2214-109X(18)30453-4.

Ásbjörnsdóttir KH, Ajjampur SSR, Anderson RM, Bailey R, Gardiner I, Halliday KE, Ibikounle M, Kalua K, Kang G, Littlewood DTJ, Luty AJF, Means AR, Oswald W, Pullan RL, Sarkar R, Schär F, Szpiro A, Truscott JE, Werkman M, Yard E, Walson JL; DeWorm3 Trials Team. Assessing the feasibility of interrupting the transmission of soil-transmitted helminths through mass drug administration: The DeWorm3 cluster randomized trial protocol. PLoS Negl Trop Dis. 2018 Jan;12(1):e0006166. doi: 10.1371/journal.pntd.0006166. PMCID: PMC5773085. [Original Work]

Means AR, Ajjampur SSR, Bailey R, Galactionova K, Gwayi-Chore MC, Halliday K, Ibikounle M, Juvekar S, Kalua K, Kang G, Lele P, Luty AJF, Pullan R, Sarkar R, Schär F, Tediosi F, Weiner BJ, Yard E, Walson J; DeWorm3 Implementation Science Team. Evaluating the sustainability, scalability, and replicability of an STH transmission interruption intervention: The DeWorm3 implementation science protocol. PLoS Negl Trop Dis. 2018 Jan;12(1):e0005988. doi: 10.1371/journal.pntd.0005988. PMCID:PMC5773078.