Want to submit your event or news story?
Use our contact form to send your information and someone will get back to you as soon as possible.
Department News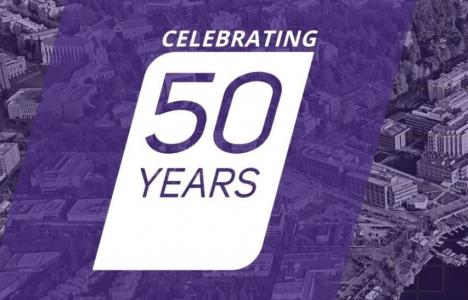 To celebrate the UW School of Public Health's 50 years of impact, the School is recognizing 50 alumni from around the world who have a demonstrated record of distinguished service and achievement across public health disciplines and settings. These 50 Changemakers of Public Health are leaders, trailblazers, educators, innovators, influencers and health equity heroes that represent just a slice of the School's community of more than 10,000 alumni worldwide who are addressing some of the most pressing population health issues of our time.
In the Media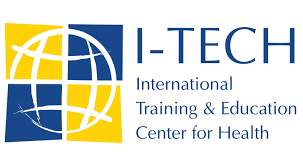 On October 1, the International Training and Education Center for Health (I-TECH) celebrated the launch of the local and independent Botswana Training and Education Center for Health (B-TECH) and Caribbean Training and Education Center for Health (C-TECH).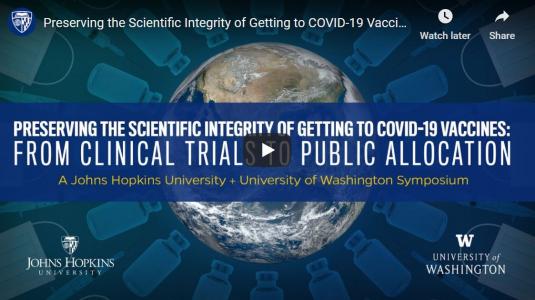 More than 5,200 viewers joined us last week for the Johns Hopkins University–University of Washington symposium "Preserving the Scientific Integrity of Getting to COVID-19 Vaccines: From Clinical Trials to Public Allocation."

Thank you to those who watched and heard from prominent experts, including scientists from JHU and the UW, who provided insight into the scientific process around developing effective and safe vaccines for COVID-19, and the importance of maintaining scientific integrity and public trust.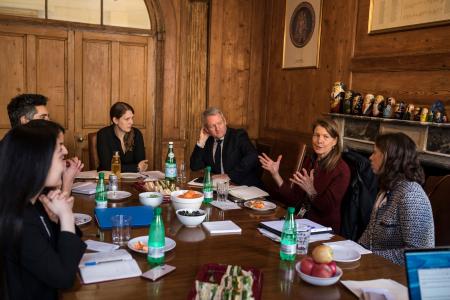 For the founder of the Vaccine Confidence Project, squashing viral rumors means building trust — and avoiding the term "anti-vaxxer."
By Jenny Anderson, NYTimes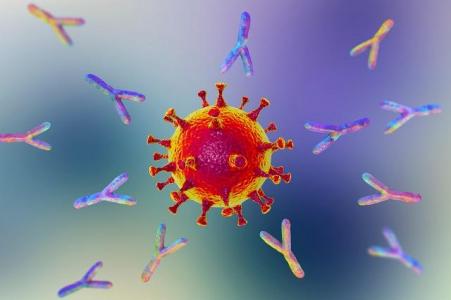 UW Medicine, Fred Hutch scientists will jointly test whether the monoclonal drug can prevent infection among people exposed to COVID-19.
Researchers at UW Medicine and the Fred Hutchinson Cancer Research Center are jointly testing monoclonal antibodies created by Regeneron Pharmaceuticals to prevent COVID-19, and are starting to recruit patients.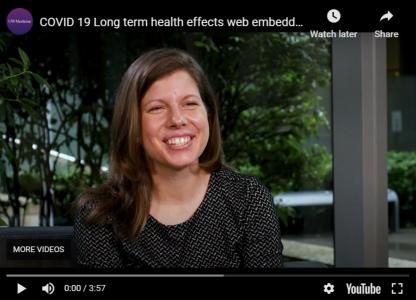 By Ryan Blethen Seattle Times staff reporter
Nearly eight months after the pandemic was declared, researchers are gaining a more complete understanding of how the new coronavirus affects people.
One thing they're noticing as time goes on: some people diagnosed with COVID-19 feel sick long after contracting the virus.