Want to submit your event or news story?
Use our contact form to send your information and someone will get back to you as soon as possible.
Department News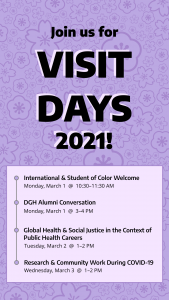 Graduate students admitted to the UW Department of  Global Health are invited to join department faculty, students and staff in March to learn more about the department's graduate programs, life in Seattle, and becoming a part of the UW global health community. Admitted students interact with DGH faculty, current students, and alumni and discuss their experiences in global health research, learning, service and career paths.
Four Visit Days events are open to DGH current students as well as 2021 admitted students:
In the Media

At just over one year into the COVID-19 pandemic, evolution of SARS-CoV-2 has generated viral variants that differ in their genetic sequence from the strain first detected in December 2019. Evidence is emerging about how these variants differ in their transmission characteristics, associated clinical symptoms, and vaccine efficacy. This document is a brief summary of published evidence about characteristics of SARS-CoV-2 variants that may impact the public health response, including transmission and response to vaccination.
I am a 34-year-old open-heart surgery survivor who got the vaccine as part of a science experiment. I don't regret it.
by Samantha Allen  / February 5, 2021
I smiled when the thermometer read 102 degrees.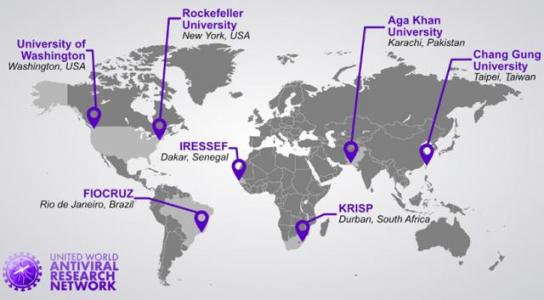 The recent recognition of new COVID-19 variants, first detected in South Africa (B.1.135, 501Y.V2), Brazil (P1) and the UK (B.1.1.7) – and the variants' potential to disrupt vaccine effectiveness and protection from prior COVID-19 infection – is an urgent concern that UWARN partners around the globe are collaborating on to understand.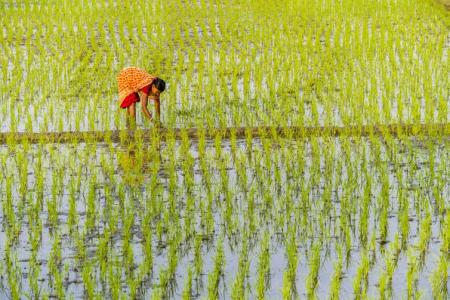 The United States helped bring the world into the Paris climate accord, the groundbreaking global agreement reached in 2015 to reduce greenhouse gas emissions in an effort to slow climate change. Under Donald Trump, the U.S. became the only country to withdraw. Now, the U.S. is coming back.
Rising infections and new, highly contagious strains of the coronavirus are pressuring governments to accelerate vaccinations
By Dasl Yoon in Seoul, Rhiannon Hoyle in Sydney and Felicia Schwartz in Tel Aviv, The Wall Street Journal