Professor, Global Health
Professor, Medicine - Allergy and Infectious Dis.
Adjunct Professor, Epidemiology
Co-Director, UW Alliance for Pandemic Preparedness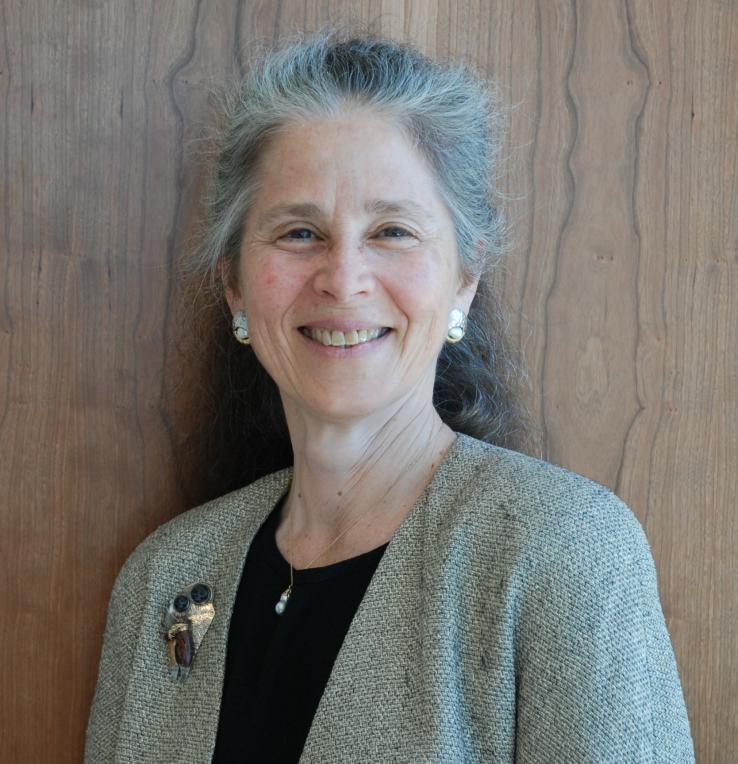 UW Dept. of Global Health
1705 NE Pacific St.
Box 357965
Box 357965
Seattle, WA 98195
United States
Phone Number:
206-685-1894
Select from the following:
Biography
Judith N. Wasserheit, MD, MPH has worked extensively at the interface of sexually transmitted infections (STI) and HIV clinical-epidemiological research, programs and policy in the U.S. and globally.  Currently Professor of Global Health at the University of Washington, as well as Professor of Medicine and Epidemiology, she was the Founding Chief of the U.S. NIH's STD Research Branch; Director of the U.S. CDC's STD/HIV Prevention Program, and Director of the HIV Vaccine Trials Network.  She has worked in Bangladesh, Colombia, Egypt, Indonesia, Kenya, Thailand and Zambia.  Her development of the concept of epidemiological synergy between HIV infection and other sexually transmitted infections has had a major influence on HIV prevention policy and programs worldwide.  


Dr. Wasserheit has broad experience working with agencies, governments, and colleagues on STD and HIV research, policy and programmatic issues.  She is a member of National Academy of Medicine, the American Epidemiological Society, the Johns Hopkins Society of Scholars, was a London School of Hygiene & Tropical Medicine's Heath Clark Endowed Lecturer.  Dr. Wasserheit earned her MD from Harvard University, her MPH from Johns Hopkins University, and her BA from Princeton University.
Education
MD (Harvard University)
MPH (Johns Hopkins University)
BA (Princeton University)
Health Topics
Cervical Cancer
COVID-19
Epidemiology
HIV Transmission
HPV
Implementation Science
Infectious Diseases
Prevention
STDs (other than HIV)
DGH Centers, Programs and Initiatives and Affiliated Organizations
Publications
Fleming DT, Wasserheit JN: From epidemiological synergy to public health policy and practice: The contribution of other sexually transmitted diseases to sexual transmission of HIV infection. Sex Transm Inf 1999 Feb;75 (1):3-17. [original work]

Padian NS, McCoy SL, Balkus JE, Wasserheit, JN. Weighing the Gold in the Gold Standard: Challenges in HIV Prevention Research. AIDS 2010 Mar 13;24(5):621-35. [original work]

Petersdorf N, Ross JM, Weiss HA, Barnabas RV, Wasserheit JN. Systematic review and meta-analysis of HCV infection and HIV viral load: New Insights into epidemiologic synergy. Journal of the International AIDS Society 2016;19:20944. [Review]

Mosites E, Sammons M, Otiang, E, Eng A, Noecker C, Manor O, Hilton S, Mwangi T. Onyango C, Garland-Lewis G, Call DR, Njenga MK, Wasserheit JN, Zambriski J, Walson J, Palmer G, Montgomery J, Borenstein E, Omore R, Rabinowitz R. Microbiome Sharing Between Children, Livestock and Household Surfaces in Western Kenya. PLOS ONE, January 2017; 12(2):e0171017. [original work]

Kemp CG*, Weiner B*(*listed as co-first authors), Sherr K, Kupfer L, Cherutich P, Wilson D, Geng E, Wasserheit JN. PEPFAR-NCD Supplement in AIDS on Leveraging the HIV Platform to Advance Chronic Care in Sub-Saharan Africa. Paper #7: Implementation Science for Evidence-based Integration of Chronic Care and HIV Services in Sub-Saharan Africa. AIDS in press.

Fleming DT, Wasserheit JN:  From epidemiological synergy to public health policy and practice: The contribution of other sexually transmitted diseases to sexual transmission of HIV infection. Sex Transm Inf 1999 Feb;75 (1):3-17
 

Padian NS, McCoy SL, Balkus JE, Wasserheit, JN.  Weighing the Gold in the Gold Standard:  Challenges in HIV Prevention Research.  AIDS 2010 Mar 13;24(5):621-35


Petersdorf N, Ross JM, Weiss HA, Barnabas RV, Wasserheit JN.  Systematic review and meta-analysis of HCV infection and HIV viral load:  New Insights into epidemiologic synergy.   Journal of the International AIDS Society 2016;19:20944
 

Kemp CG*, Weiner B*(*listed as co-first authors), Sherr K, Kupfer L, Cherutich P, Wilson D, Geng E, Wasserheit JN.  PEPFAR-NCD Supplement in AIDS on Leveraging the HIV Platform to Advance Chronic Care in Sub-Saharan Africa. Paper #7: Implementation Science for Evidence-based Integration of Chronic Care and HIV Services in Sub-Saharan Africa. AIDS 2018; 32(Supp 1):S93-S105

Ortblad KF, Baeten JM, Cherutich P, Wamicwe JN, Wasserheit JN.  The arc of HIV epidemics in sub-Saharan Africa:  new challenges with concentrating epidemics in the era of 90-90-90.  Curr Opin HIV AIDS, 2019;14(5):354-365