Professor, Global Health
Professor, Medicine - Allergy and Infectious Dis.
Adjunct Professor, Epidemiology
Co-Director, UW Alliance for Pandemic Preparedness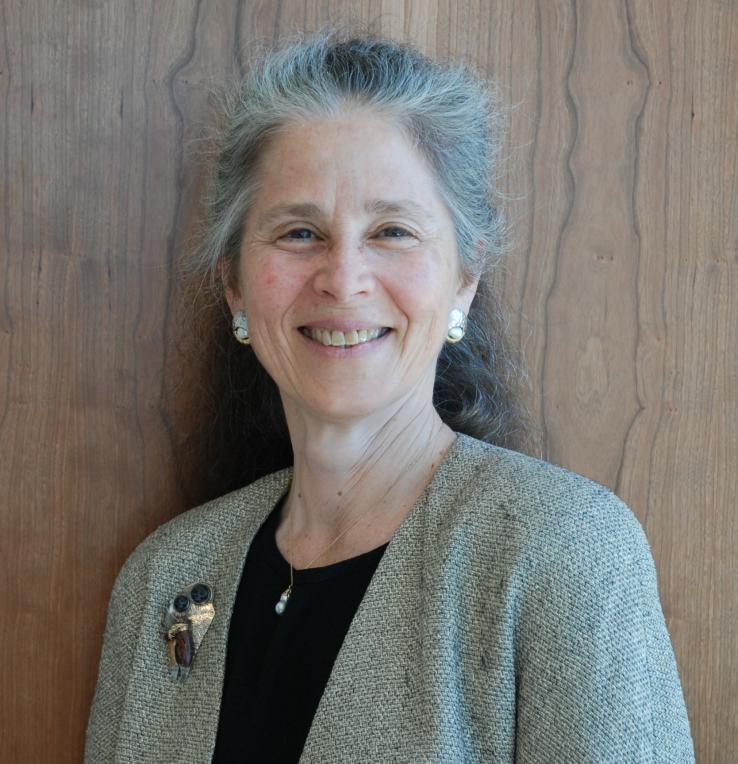 UW Dept. of Global Health
1705 NE Pacific St.
Box 357965
Seattle, WA 98195
United States
Hans Rosling Center 760
3980 15th Ave.
Box 351620
Seattle, WA 98195
United States
Phone Number:
206-685-1894
Select from the following:
Biography
Judith N. Wasserheit, MD, MPH has worked extensively at the interface of sexually transmitted infections (STI) and HIV clinical-epidemiological research, programs and policy in the U.S. and globally. During the last eight years, her focus has expanded to include preparedness and response for other infectious diseases with pandemic potential. Currently Professor of Global Health at the University of Washington, as well as Professor of Medicine and Epidemiology, she was the Founding Chief of the U.S. NIH's STD Research Branch; Director of the U.S. CDC's STD/HIV Prevention Program, and Director of the HIV Vaccine Trials Network. She has worked in Bangladesh, China, Colombia, Egypt, Indonesia, Kenya, Nepal, Thailand and Zambia. Her development of the concept of epidemiological synergy between HIV infection and other sexually transmitted infections has had a major influence on HIV prevention policy and programs worldwide.
Dr. Wasserheit has broad experience working with agencies, governments, and colleagues on STD/HIV and pandemic disease research, policy and programmatic issues. She is a member of National Academy of Medicine, the American Epidemiological Society, the Johns Hopkins Society of Scholars, was a London School of Hygiene & Tropical Medicine's Heath Clark Endowed Lecturer. Dr. Wasserheit earned her MD from Harvard University, her MPH from Johns Hopkins University, and her BA from Princeton University.
Education
MD, Harvard University
MPH, Johns Hopkins University
BA, Princeton University
Health Topics
Cervical Cancer
COVID-19
Epidemiology
HIV Transmission
HPV
Implementation Science
Infectious Diseases
Prevention
STDs (other than HIV)
DGH Centers, Programs and Initiatives and Affiliated Organizations
Publications
Fleming DT, Wasserheit JN: From epidemiological synergy to public health policy and practice: The contribution of other sexually transmitted diseases to sexual transmission of HIV infection. Sex Transm Inf 1999 Feb;75 (1):3-17.
Padian NS, McCoy SL, Balkus JE, Wasserheit, JN. Weighing the Gold in the Gold Standard: Challenges in HIV Prevention Research. AIDS 2010 Mar 13;24(5):621-35.
Ortblad KF, Baeten JM, Cherutich P, Wamicwe JN, Wasserheit JN. The arc of HIV epidemics in sub-Saharan Africa: new challenges with concentrating epidemics in the era of 90-90-90. Curr Opin HIV AIDS, 2019;14(5):354-365
Means AR, Kemp C, Gwayi-Chore M, Gimbel S, Soi C, Sherr K, Wagenaar BH, Wasserheit JN, Weiner BJ. Evaluating and optimizing the Consolidated Framework for Implementation Research (CFIR) for use in low-and middle income countries: A systematic review. Journal of Implementation Science (2020)15:17; doi.org/10.1186/s13012-020-0977-0.
Shin M, Liu G, Mugo N, , Garcia P, Rao DW; Bayer C; Eckert LO; Pinder LF; Wasserheit JN, Barnabas RV. A framework for cervical cancer elimination in low-and-middle-income countries: a scoping review and roadmap for interventions and research priorities. Frontiers in Public Health, July 2021. https://doi.org/10.3389/fpubh.2021.670032
Tolentino L, Guthrie B, Baker MG, Beck NK, Chan N, Duchin JS, Gomez A, Simckes M, Wasserman C, Cohen MA, Wasserheit JN. Trends in the Use of Face Coverings in Publicly Accessible Spaces During the COVID-19 Pandemic, King County, Washington, November 2020–May 2021. Public Health Reports. July 2022. doi:10.1177/00333549221100795