Associate Professor, Global Health
Associate Professor, Medicine - Allergy and Infectious Dis.
Adjunct Associate Professor, Epidemiology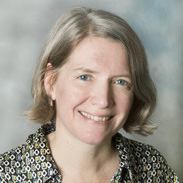 325 Ninth Avenue
Seattle, WA 98104
United States
Phone Number:
206-221-8435
Select from the following:
Biography
Dr. Graham is an attending physician for general medicine and a consultant in infectious diseases at the UW Medical Center and Harborview Medical Center.

Dr. Graham earned her bachelor's degree from Brown University in Providence, Rhode Island and her M.D. from McGill University in Montreal, Quebec. She also holds an M.P.H. in Health Services from Boston University and a Ph.D. in epidemiology from the University of Toronto. Dr. Graham was an intern and resident in internal medicine at the Brigham & Women's Hospital in Boston, Massachusetts. She first came to the UW as a fellow in the Allergy and Infectious Diseases Division. She is currently an associate professor of medicine and global health and an affiliate associate professor of epidemiology at the University of Washington.

Dr. Graham is boarded in internal medicine and infectious diseases.
Education
PhD (University of Toronto (Canada))
MD (McGill University (Canada))
MPH (Boston University)
Health Topics
Cardiovascular Disease
Education and Training
Epidemiology
Gender
Health Disparities
Health Interventions
HIV Transmission
HIV/AIDS
Infectious Diseases
Sexuality
Social Justice and Human Rights
Sociobehavioral
STDs (other than HIV)
DGH Centers, Programs and Initiatives and Affiliated Organizations
Publications

Graham SM, Masese L, Gitau R, Jalalian-Lechak Z, Richardson BA, Peshu N, Mandaliya K, Kiarie JN, Jaoko W, Ndinya-Achola J, Overbaugh J, McClelland RS. Antiretroviral adherence and development of drug resistance are the strongest predictors of genital HIV-1 shedding among women initiating treatment: a prospective cohort study. J Infect Dis. 2010;202:1538-1542. PMID: 20923373, PMCID: PMC2957525.

Graham SM, Micheni M, Kombo B, van der Elst E, Mugo PM, Kivaya E, Aunon F, Kutner B, Sanders EJ, Simoni JM. Development and pilot testing of an intervention to promote care engagement and antiretroviral adherence among HIV-positive Kenyan men who have sex with men. AIDS. 2015;29 Suppl 3:S241-S249. PMID: 26562813; PMCID: PMC4706368.

Graham SM, Rajwans N, Jaoko W, Estambale BBA, McClelland RS, Overbaugh J, Liles WC. Endothelial activation biomarkers increase after HIV-1 acquisition: plasma vascular cell adhesion molecule-1 predicts disease progression. AIDS. 2013;27:1803-1813. PMID: 23807276, PMCID: PMC3883757.