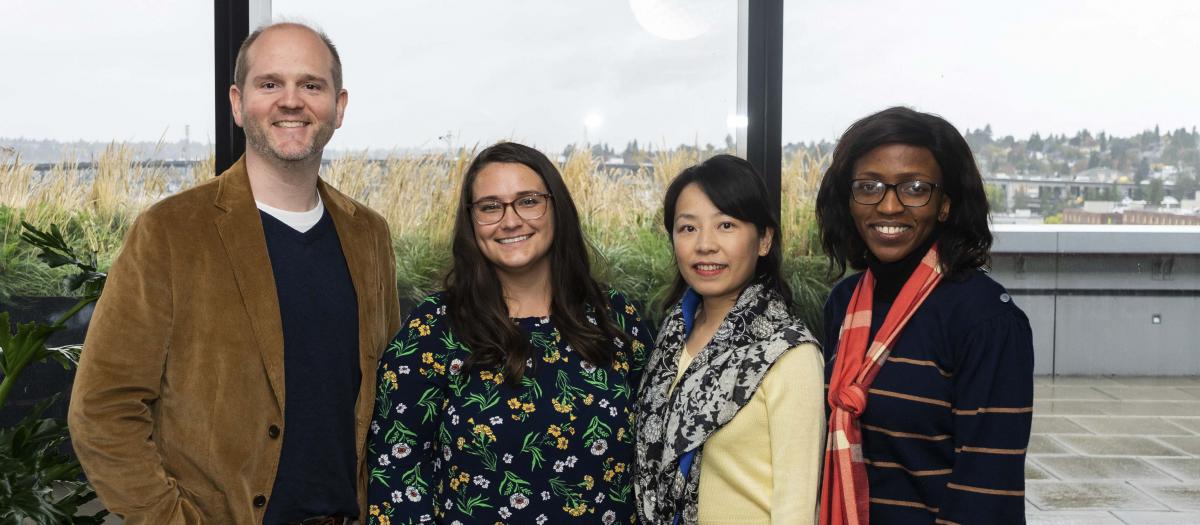 The Learning for Action in Policy Implementation and Health Systems (LAPIS) Initiative serves as a research and education hub that brings together interest and expertise in health policy and health systems in an international context under the Department of Global Health.  Driven by our motto "effective implementation at scale," we connect students, staff, and faculty with other intramural partners to provide technical input and collaboration on research grants, enhancement of our PhD and DrGH training programs, and better response to the needs of country partners. LAPIS aspires for DGH to be recognized as a premier academic department at the intersection of health policy, health systems strengthening, and implementation science by pioneering new research paradigms and recruiting top talent.
Priority areas of work
The LAPIS Initiative focuses on four specific areas of work:
Pioneer in the new research paradigm of (global) policy implementation science
Develop new methods and tools for health policy assessment for the Disease Control Priorities Project
Support forward-thinking approaches to health system development, e.g., digital health and integrated service delivery
Support pre- and postdoctoral training in global health systems and health policy
What is Effective implementation at scale? 
The widespread adoption of evidence-based practices and implementation-related innovations and strategies. These are maintained and sustained through routine health system functions, structures, and processes. 
Achieving effective implementation at scale requires transdisciplinary thinking. LAPIS aims to support development and training in new research methods that draw on conventional implementation science, health services research, and other approaches used in the social sciences as well as insights from business, law, public administration, and international studies.
Education
For more information on class offerings in line with policy implementation science and health systems, please contact lapis@uw.edu.