Assistant Professor, Global Health
Adjunct Assistant Professor, Evans School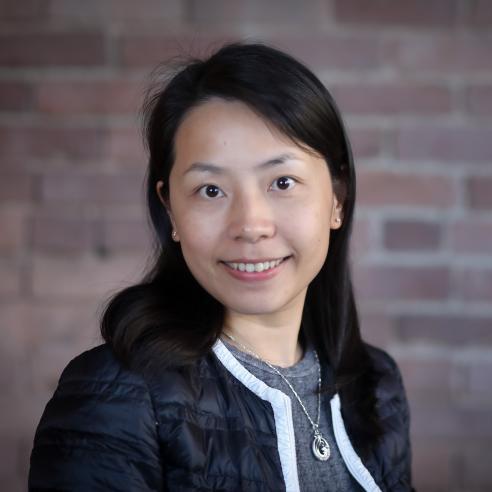 Phone Number:
206-616-5418
Select from the following:
Biography
Dr. Yanfang Su is a health economist with more than ten years of work experience in health systems and policy. Dr. Su holds an ScD in Global Health and Population within Health Systems track from Harvard University. During her postdoctoral training at the University of Washington, Dr. Su applied econometric methods to health financing and published papers in The Lancet as co-first author and The Lancet Infectious Diseases as first author. Her publications focus on three areas: 1) economic evaluation of healthcare systems, including analysis of equity, supply, demand, costs, and quality; 2) public policy evaluation; and 3) global health and population measures. Dr. Su has been designing a new course on Comparative Health Systems and mentoring 20 trainees, including 18 from underrepresented groups. Dr. Su is the founder and Board Chair of a non-profit organization, the East West Alliance for Education and Health, which delivered equitable community services and conducted digital health randomized controlled trials in low-resource settings. Dr. Su worked at Tsinghua University and the Hong Kong Policy and Research Institute in China. Dr. Su has consulted for the World Bank, Bill & Melinda Gates Foundation, and Results for Development on primary health care systems strengthening. Dr. Su is a guest editor for a special issue on policy implementation science in Frontiers in Health Services. Dr. Su is an IS-2 scholar and her career goal is to become a leading scientist in policy implementation, with a focus on cardiovascular disease prevention.
Education
ScD (Harvard University)
MA (Tsinghua University)
Health Topics
Cardiovascular Disease
Health Policy
DGH Centers, Programs and Initiatives and Affiliated Organizations
Publications
Y. Su, et al. 2020. "Tracking total spending on tuberculosis by source and function in 135 low- and middle income countries, 2000–2017." The Lancet Infectious Diseases.

A. Micah, Y. Su (joint first-authorship), et al. 2020. "Health spending for Sustainable Development Goal 3: total, HIV/AIDS, tuberculosis, malaria, universal health service coverage, financial risk protection, and donor spending, 2000 to 2030 and 2050." The Lancet.

C. Opara, Y. Du, Y. Kawakatsu, J. Atala, A. Beaton, R. Kansiime, M. Nakitto, E. Ndagire, H. Nalubwama, E. Okello, D. Watkins, Y. Su (corresponding author). 2021. Household Economic Consequences of Rheumatic Heart Disease in Uganda. Frontiers in Cardiovascular Medicine.

S. Pickersgill, W. Msemburi, L. Cobb, A. Moran, Y. Su, X. Xu, D. Watkins. 2022. Worldwide improvements in cardiovascular outcomes and health equality from better population blood pressure control: a modeling study. Nature Medicine

B. Campbell, J. Heitner, P Amos, A Fogel, V Mujumdar, L. V. Adams, R Boniface, Y. Su. 2022. The impact of text message (SMS) reminders on helmet use among motorcycle drivers in Dar es Salaam, Tanzania: A randomized, controlled trial. Journal of Medical Internet Research.