By Bobbi Nodell
World leaders in global health are featured speakers at the University of Washington's (UW) public symposium, "Global Health: Next Decade, Next Generation," on Wednesday, Feb. 8, at the Husky Union Building. The day-long public conference marks the 10th anniversary of the UW Department of Global Health as well as the anniversaries of many other Seattle-based global health organizations. The event is free and open to the public and will be live-streamed starting at 8:30 a.m.
Dr. Margaret Chan, director general of the World Health Organization, and Dr. Peter Piot, director of the London School of Hygiene & Tropical Medicine and former infectious disease fellow in UW Medicine, will share their views on the challenges the world faces regarding global health policy while training the next generation of leaders.
Two ministers of health who trained at the UW School of Public Health and UW Medicine will also be featured speakers: Dr. Bernice Dahn of Liberia, who was chief medical officer during the Ebola outbreak, will discuss pandemic disease preparedness, and Dr. Patricia Garcia of Peru, who has vowed to break down obstacles in the health system, will discuss innovative approaches to education and training. Dr. Chris Elias, president of the Global Development Program at the Bill & Melinda Gates Foundation, will moderate the closing session on Innovative Approaches to Global Health Education and Training. 
Melinda Gates and Gov. Jay Inslee will speak at a private reception later that evening. And Drs. Dahn and Garcia will speak Feb. 7 at Kane Hall for an alumni event sponsored by the UW School of Public Health. 
Dr. Judith Wasserheit, chair of the UW Department of Global Health, called 2017 a jubilee year in global health because of the milestone anniversaries of many organizations that have put Seattle on the map as a hub for global outreach as well as education and training. Statewide, 168 organizations work to improve health in 150 countries. This collective activity equates to $5.8 billion in direct economic benefit to Washington State's economy and generates $46 million in tax revenue, according to the Washington Global Health Alliance.
"Geneva has always been considered the epicenter of global health and now it shares that distinction with Seattle," Wasserheit said. "As we enter our second decade, we face unprecedented challenges, such as the growing frequency and severity of pandemic infectious diseases and the ballooning burden of chronic diseases like heart disease, cancers and mental health problems. Climate change has already had a profound effect on health worldwide. Our faculty, students, staff, and graduates, together with partners right here in Seattle and around the globe, are committed to forging solutions to help tackle these grand challenges." 
The Department of Global Health was founded in 2007 with $20 million endowment from the Bill & Melinda Gates Foundation and funding from an anonymous donor, the state legislature and the University of Washington, to bring together global health activities across campus. A joint effort of the UW School of Medicine and UW School of Public Health, the department now has 390 faculty representing 15 of the 16 UW schools and colleges. More than 1,500 students took courses offered by the department in the last academic year, and alumni are now working to improve health in 28 countries.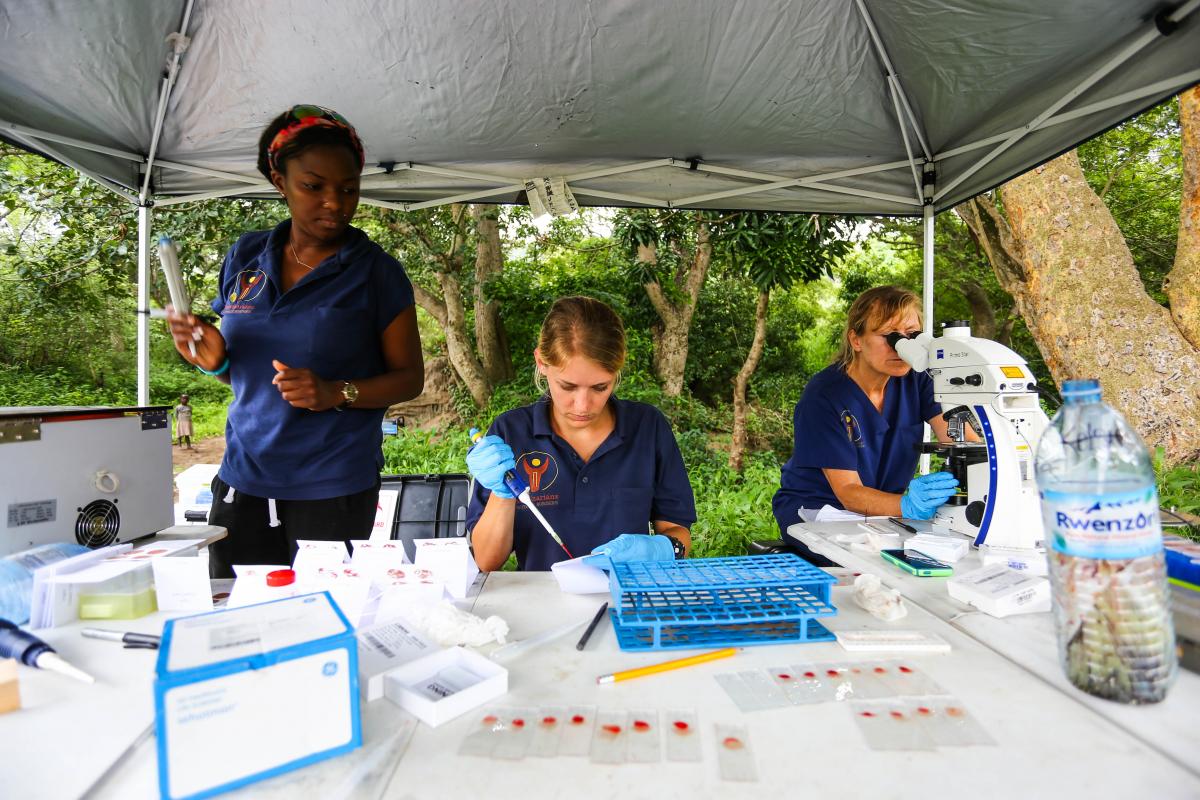 Last year, UW President Ana Mari Cauce launched the UW's Population Health Initiative with the goals of improving human health, environmental resilience and social and economic equity. The Department of Global Health, with partnerships in more than 130 countries, is a key player in this effort.
"The University of Washington and the Puget Sound region are rapidly becoming a center for tackling the health challenges that face populations around the world and right here at home. Those efforts rely on robust partnerships, and this symposium will help strengthen those partnerships by bringing together a wide range of collaborators to share what they've learned and to see how we can work together to improve population health," said Cauce.
More than 20 renowned speakers and thought-leaders will be presenting at the symposium. Panels will cover pandemic disease preparedness and response; prevention and care for non-communicable diseases; impact of global environmental change on human health; and innovative approaches to global health education and training.
Other local organizations celebrating 10-year anniversaries include the UW Institute for Health Metrics and Evaluation; the Global Alliance to Prevent Prematurity and Stillbirth; the Washington Global Health Alliance; and the Washington State University Paul G. Allen School for Global Animal Health. Health Alliance International, affiliated with UW, is celebrating its 30th anniversary, and the Center for Infectious Disease Research and PATHare celebrating 40 years of service.
Media contact is Bobbi Nodell at bnodell@uw.edu, 206.543.7129. 
To learn more and register, go to www.globalhealth.washington.edu/10-years/symposium. Follow the Twitter conversation at #GHNextGen.