In May 2016, the Department of Global Health awarded fellowships to 31 outstanding graduate and professional students for fieldwork around the world, many of whom will be departing this summer. With support from five department fellowships, this year's cohort will travel more than 10 countries to work on wide variety of projects addressing issues and topics such as parasite transmission in Thailand, strengthening mentorship for WHO medical teams, and alcohol use disorders among HIV-positive men in Peru. These fellowships are supported thanks to generous donations from individuals and organizations, as well as funding from Department of Global Health.
For more information on the fellowships, visit the Global Health Resource Center's Funding and Fieldwork page.
Cynthia Simekha, PhDc - Sociocultural Anthropology, Department of Anthropology | Kenya
Project: Marry My Husband: Emerging Forms of Sociality and Familty Formations in the Era of Increasing HIV/AIDS
Cynthia Simekha is a PhD student in the Sociocultural Anthropology program, with a concentration  in Medical Anthropology and Global Health at UW. She was raised in Kenya, where she completed here primary and secondary education, before migrating to the USA seven years ago. Cynthia holds an AA degree in Nursing, BS in Public health and Geography from UW. She later went on the University of Michigan-Ann Arbor she worked on her MSW with a focus on Global Social Work with a concentration on Community Organizing and practice area of Health. While working on her MSW, she had opportunities travel to various parts of the work working with marginalized communities; i.e She worked with the Aboriginal and Torres Strait Islander communities on Maternal and child health and Early Childhood education.
This year Cynthia was awarded the George Povery Social Justice Fellowship, where she will be travelling to Kenya to conduct a pilot study on "Rethinking gender and sexuality in an African context during the end of HIV/AIDS paradox''. Her main project is to examine new forms of 'gender-fluid' households that are challenging and transforming the social structures of communities and redefining gender identities, roles and relationships in this period of intensifying AIDS epidemic. This work is unique internationally, as there is a deep tradition of denial around the historical significance of 'gender fluidity' in African traditional communities, especially in rural communities.  Cynthia's work seeks to answer core questions about the nature of demographic and social transformation under forces of deep environmental pressure. At the centre of this research is  the rare subject of intimate lives of African women in Africa and in the Diaspora, bodies that overwhelmingly carry the greatest burden of disease in the HIV/AIDS epidemic.
This summer, Cynthia anticipates conducting a crucial pilot ethnographic research for eleven weeks in rural and urban western, central and coastal Kenya mainly to understand the ways the community is rethinking family relationships and households, which may/may not adhere to the long-standing family structures that are historically "acceptable".  Cynthia will also be analyzing how these new formations of family relationships and households  balance between internal protection versus external risk vulnerability for its members it terms of health, access to social amenities, security, the right 'to be' and lead a well-fulfilling life. Cynthia is humbled and honored to receive the George Povey Fellowship as the funds will be extremely helpful in financing her trip and upkeep will doing her project. Moreover, Cynthia hopes that through her project, she will be able to uphold the values of George Povey as an individual who fought for social justice and equitable and inclusive policies for the vulnerable in society.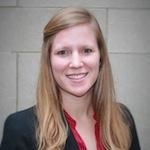 Michela Blain, MD - 2nd Year Resident, Internal Medicine, School of Medicine | Kenya
Project: HIV Transmission Potential in Intimate Partner Violence Victims in Discordant HIV Couples
Dr. Michela Blain is an Internal Medicine resident in the Global Health Pathway at the University of Washington. During her undergraduate training at Duke University, she worked at a tuberculosis clinic in North Carolina, performed research in Mali on the impact of microfinance on women's health, and spent a summer working for an NGO in Bangladesh assisting with a community health workers program. As a medical student at Boston University, Michela further focused on global health by co-developing the medical school's global health curriculum and working in an urban health clinic in Guatemala. For her GO Health Fellowship, she plans to research the impact of intimate partner violence on the risk of HIV transmission in discordant couples in Kenya.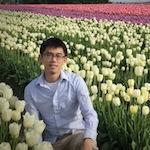 Xiaochen Dai, MS, PhDc - Implementation Science,  Global Health, School of Public Health & MPHc - Biostatistics, School of Public Health | Kenya
Project: Evaluation of the Cost-Effectiveness of mHealth Strategies to Optimize Efficacy of MPTCT (Optional B+) in Kenya
Growing up in China, Xiaochen Dai is a current PhD student in Implementation Science at Department of Global Health and a concurrent MPH student in Biostatistics. Before coming to University of Washington, Xiaochen received his Bachelor degrees in Biomedical English and Economics at Peking University and his Master degree in Global Health at Duke University. Xiaochen's research interests include impact evaluation, health system strengthening, universal health coverage and Chinese medical aid in Africa. Using the GO Health fellowship, Xiaochen is working on a project evaluating the cost-effectiveness of an mHealth intervention in PMTCT in Kenya. This project is built upon an ongoing trial evaluating the effectiveness of mHealth interventions in preventing mother-to-child transmission of HIV.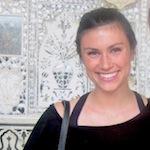 Jade Fairbanks, MPHc - Health Services, School of Public Health | Kenya
Project: HIV Treatment Adherence Plan at Merrueshi Village Health Center
Jade Fairbanks is an MPH student in the department of Health Services, having received her undergraduate degree from the University of Washington in Public Health and Medical Anthropology and Global Health. Before starting the MPH program, Jade was a Peace Corps Volunteer in Burkina Faso working in the fields of family planning, reproductive health, and childhood malnutrition. This summer Jade is traveling to Kenya to work with the Maasai Association at the Merrueshi Village Health Center. She plans to continue with a previous student project, which developed a treatment adherence plan for HIV positive patients receiving ART. Jade's research interests include improving access to family planning services and looking at the underlying social determinants of health that affect reproductive health outcomes.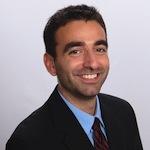 Ilya Golovaty, MD - 2nd Year Resident, Internal Medicine, School of Medicine | South Africa
Project: Economic Evaluation of Integrated HIV and NCD Screening Programs
Dr. Golovaty is currently a second year internal medicine resident in the primary care track and a graduate of the University of Washington School of Medicine. Prior to medical school, he participated in building community-based screening programs, including a colorectal cancer-screening program in south Seattle, a trachoma risk assessment in rural Ethiopia, and an early childhood malnutrition-screening program in rural Malawi.  He spent a year in economic evaluation investigating the impact of osteoarthritis and novel therapies with the Orthopaedic and Arthritis Center for Outcomes Research group at Brigham and Women's Hospital. While in residency, he continues his work in program implementation and economic analyses, focusing on scaling-up non-communicable disease care within HIV programs. Working with mentor Dr. Ruanne Barnabas and the International Clinical Research Center, they are exploring the value of integrating non-communicable disease screening and care within a community-based HIV program in KwaZulu-Natal, South Africa.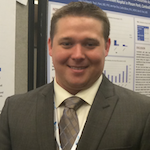 Guy Jensen, MD, MPHc - Global Health, School of Public Health | Switzerland
Project: Developing and Refining the Mentorship and Quality Assurance Process for the WHO Foreign Medical Teams Division
Guy Jensen is a general surgery resident planning to pursue a career in global health with a focus on the deployment of surgical teams in humanitarian emergencies and low resource environments. He is currently pursuing an MPH in Global Health, in order to better understand the structural influences that result in countries being unable to respond to a sudden increase in demand for health system resources. He feels it is important to identify and plan for the unique challenges of providing surgical care in low resource environments that is ethical, effective and delivered in a way that aids host nation in both the short and long term. His ultimate goal is to have a career focusing on the intersection of relief and development and the development of systems that bridge the divide between those two phases of a response. The GO Health Fellowship will allow him to work with the World Health Organization with the Emergency Medical Teams Initiative developing a quality assurance process for humanitarian surgery teams gaining certification under the new WHO minimum standards for foreign medical teams. 
Caroline Johnson, MPHc - Global Health, School of Public Health | Peru
Project: Intervention Impact Survey in Rural Opportunities Near Ollantaytambo, Peru
Caroline Johnson is a first-year Global Health MPH student. After obtaining her undergraduate degree in Environmental Health Science from the University of North Carolina at Chapel Hill, she spent several years working in environmental health research in a peri-urban shantytown in Lima, Peru. This community and many like it nearby receive little infrastructure investment from the government, a common disadvantage for poor and indigenous Peruvians. Witnessing this was a reminder that global is local: much of the same social inequality, funding priorities, and alarming racial health disparities in Peru are ubiquitous in the US, which pushed her to pursue her MPH degree at the University of Washington. As a challenge to think globally and act locally, the dedication of both Quechua (in Peru) and African-American (back home) social justice activists inspired her to get involved in the Decolonize UW and BlackLivesMatter campaigns to change problematic UW practices and policies. Returning to Peru, she will continue working with geographically marginalized communities enduring institutional discrimination, this time in high-altitude Quechua villages above Ollantaytambo, Cusco with Sacred Valley Health (Ayni Wasi). With the GOHealth fellowship she will put into practice her newly acquired evaluation and survey design skills to assess a community health worker intervention. Through meetings with community leaders, Peruvian and foreign staff, and local families, she will gain a greater understanding of an NGO's potential role in collaborative, complementary rural health improvement. This fellowship will be a profound linguistic, cultural, and public health learning journey, sure to impact her future work.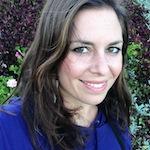 Alia Kroos, MPHc - Global Health, School of Public Health & MFRc - Sustainable Resource Management, School of Environmental and Forest Sciences | Thailand
Project: Assessment of Parasite Transmission between Human, Feral Pets and Non- Human Primates
Alia Kroos earned her BS in Environmental Science and BA in Psychology at University of Washington in 2005 and is currently a first year Master of Public Health student in Global Health and a second year Master student in Forestry: International Sustainable Resource Management. She is currently working on publishing her research on Ebola's effect on tribal bushmeat practices from her two years in Senegal, West Africa. She is especially excited about applying the One Health approach, the interaction of animals, environment and humans, in her public health career. Her broad based research examines the habitat drivers of risk of intestinal parasites transmission between longtailed macaques (Macaca fascicularis), feral animals (dogs and cats) and resident villagers near the Kosumpee Forest Park in Maha Sarakham Province, Thailand.
Her work seeks to detect ecological risk factors, such as deforestation and land conversion, associated with disease transfer. She intends to conduct a risk assessment for zoonotic disease transfer by determining types of bi-directional parasites transmission between humans, feral dogs and cats and longtailed macaques.
Her research will help identify metrics and strategies for healthy coexistence between humans, animals, and the environment in areas of increasing human-wildlife contact. Field experience and publishable research in One Health will help prepare her for a career in global health with a focus on zoonotic disease. She aspires to work with organizations that develop sustainable strategies for the control of zoonotic diseases and management of health at the human/animal/ecosystem interface.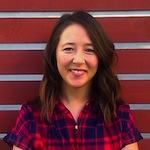 Sheena Lahren, MPAc - Evans School of Public Policy and Governance | Ghana
Project: Improving the Sustainability of WASH Projects in Rural Communities of Northern Ghana
Sheena Lahren is a second-year Masters of Public Administration candidate at the UW Evans School of Public Policy and Governance with a concentration in international development. Most of her work and study has been focused in Ghana in the areas of water, sanitation, and hygiene (WASH) and adolescent sexual and reproductive health. In the summer of 2015, Sheena worked with Seattle non-profit, Water Access Now, and Catholic Relief Services (CRS) Ghana in evaluating their rural water supply projects in the northern regions of Ghana. She found that although there were many benefits of clean water (such as improved health, better hygiene practices in health facilities, less time spent to collect water, etc.), there were also several threats to sustainability of these systems (such as low capacity of communities to manage and maintain their systems). In fact, two of the 9 water points (boreholes) Sheena visited were non-functional, two were not a reliable source of water, and several others faced difficulties in community management. Since returning to UW in the fall, Sheena has been working on a capstone project to develop and pilot a tool for assessing water project sustainability. This summer, she will return to Ghana to employ the tool and to work with project staff, communities, local governments, and other partners to build actionable solutions based on her findings.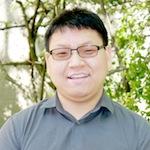 Minhui Liu, PhDc - Nursing Science, School of Nursing | China
Project: Community Readiness Assessment for Disseminating Evidence-Based Programs for Older Adults in China: A Case for Enhance®Fitness
Minhui Liu, a third-year PhD candidate from School of Nursing, has been working with Professor Basia Belza on evidence-based exercise programs for older adults. Liu's research interest is in health promotion for the elderly population and his career goal is to disseminate and implement evidence-based health promotion programs for Chinese older adults. This summer, he will be using his GO fellowship to travel to China to assess community readiness for an evidence-based exercise program which has been widely implemented in the United States. China, like the United States, is facing a wave of aging adults, many of whom are far less active than previous generations. Liu says even those that are active are not necessarily following evidence-based exercise guidelines. He has headed to lay the groundwork for an exercise program that he began researching three years ago. Liu is originally from Changsha, China, and has been in Seattle for three years.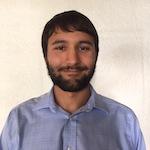 August Longino - Medical Student, School of Medicine | Peru
Project: Stopping the Spread of HIV in Peru: A Study of High-Risk Populations
August Longino is a first year medical student at the University of Washington. He spent much of his childhood in Latin America, where he first developed a passion for global health work. He double-majored in International Development and Spanish at Tufts University, before working for 2 years as the Medical Programs Coordinator for a medical relief NGO in the Ecuadorian Amazon Basin. This summer he will be using the GO Scholarship to run an observational study on the use of HIV prophylaxis among sex workers in Lima, Peru. He hopes that this will be the start of a long career researching infectious diseases and the people they affect in underserved areas around the world.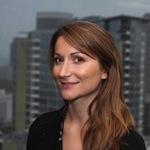 Jillian Pintye, RN, MPH, PhDc - Nursing Science, School of Nursing | Kenya
Project: Prevalence and Cofactors of Family Planning Uptake and Integration in HIV Care Programs in Kenya
Jillian Pintye, RN, MPH is a registered nurse and doctoral student at the University of Washington in the School of Nursing.  She also received her MPH in Epidemiology from the University of Washington. She is a pre-doctoral trainee on NIH-supported University of Washington STD & AIDS Research Training Grant and a research assistant in the Kenya Research and Training Center (KRTC). Under the supervision of Dr. Grace John-Stewart, Dr. Alison Drake and Dr. Christine McGrath, she supports evaluations of the prevention of mother-to-child HIV transmission program in Kenya. Her dissertation research focuses on the delivery of pre-exposure prophylaxis (PrEP) to prevent HIV acquisition among pregnant and postpartum women in Kenya. Prior to graduate school, Jillian was a Peace Corps Volunteer in Botswana and worked with Centers for Disease Control and Prevention in Gaborone. The GO Health Fellowship will enable Jillian to complement her doctoral training by providing an opportunity to gain fieldwork experience in global health research. For her GO Health Fellowship project, Jillian will support the Kenya Medical Research Institute (KEMRI) with implementation of a national study evaluating integration of family planning services into routine HIV care across Kenya.  She will work with KEMRI collaborators to train study staff, develop data systems, pilot questionnaires and conduct site visits.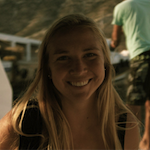 Marina Plesons, MPHc - Global Health, School of Public Health | Switzerland
Project: Analysis and Dissemination of Programmatic Recommendations for the Prevention of Early Child Marriage, WHO
Marina is an MPH student in the department of Global Health, having received her BA in Biology and Anthropology of Global Health from Dartmouth College. Prior to coming to UW, she conducted research regarding access to healthcare for homeless and/or uninsured individuals in rural Vermont, contributed to a World Bank grant for a national trauma system in Haiti, and worked as a health policy fellow in the Maternal and Child Health department at the Ministry of Health of Rwanda. She also co-founded a global health non-profit, called Health Advocacy Innovations, with the current goal of streamlining the treatment of pediatric MDR-TB treatment. Through her GoHealth Fellowship with the WHO's Adolescent Sexual and Reproductive Health Department, she hopes to gain critical health policy experience and contribute to international recommendations for the prevention of child marriage.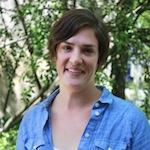 Erin Stoy, DNPc - Adult Gerontology Primary Care Nurse Practitioner, School of Nursing | Kenya
Project: Implementing a Sustainable Modular Trauma Curriculum at Naivasha Sub-County Hospital Accident and Emergency Department
Erin Stoy is in her second year of the Doctorate of Nursing Practice Adult Gerontology Primary Care Nurse Practitioner program.  After receiving a BSN ('06) from the University of Washington she has worked as a TB nurse case manager with Seattle King County Public Health, as a cruise ship nurse, and predominantly as an emergency room nurse in the Seattle area and in Arizona.  She is interested in combining her interests in prevention and policy development with her clinical experience in emergency medicine, particularly in the Global Health setting.  In the summer of 2015 she participated in an UW Exploration Seminar to Naivasha, Kenya.  During her time there she developed a needs assessment for the newly opened emergency department at Naivasha SubCounty Hospital.  Erin is excited to return to Naivasha through the support of the GO Health Fellowship where she will assist the hospital in implementing a clinical training program for the emergency department.  Building on the partnerships she developed with colleagues in Naivasha, the goal of her project is to create a modular trauma-training program using the African Federation of Emergency Medicine (AFEM) curriculum to provide essential specialized emergency and trauma training to nursing staff and physicians.  Erin's project is also supported by the UW School of Medicine Clinical Education Partnership Initiative (CEPI) program.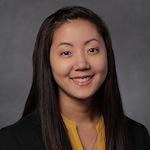 Alisha Wang - Medical Student, School of Medicine | Kenya
Project: Reducing Respiratory Infection Rates Amongst Maasai Through Indoor Air Pollution Health Education
Alisha Wang is currently a 4th year medical school student at UW School of Medicine, 8-year UW Husky, coffee-loving Seattle native, and self-proclaimed "foodie." Alisha also draws much of her identity and motivations within medicine from her heritage as a first generation Chinese-American. Since before medical school, this background has been significant inspiration for her strong leadership roles in clinical service to underprivileged populations. While at UWSOM, Alisha has continued to pursue this passion, and through her works with volunteer clinics, UW Underserved and Global Health pathways, this passion has thrived. During her medical training, Alisha has shown commitment to a future of equity in patient care and healthcare education; she has acted as a Global Health ambassador, with a variety of international clinical experiences. Alisha has previously studied and participated in clinical rotation in Kenya. She hopes that as a Global Opportunities Fellow, she may return to Kenya and continue to explore the themes of social justice, health care continuity and dignity. Alisha plans to apply for residency this coming cycle in pediatrics, with special interest in adolescent health.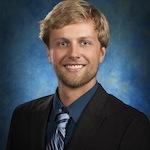 Isaac Fuchs, MPAc & MAc - Jackson School of International Studies & Evans School of Public Policy and Governance | Ethiopia
Project: Ethiopia MNCH Policy Landscape Analysis
As a concurrent student at the Evans School of Public Policy & Governance and the Jackson School of International Studies, Isaac is pursuing an MPA and MA in International Studies. In 2009, after earning a BA in International Development Studies, he moved to Seattle to work for an East African community center on the border of Tukwila and SeaTac. Isaac spent the past summer as an intern for the United Nations Development Programme's (UNDP) Crisis Response Unit in Geneva, Switzerland. Following that, he interned at PATH's Malaria Center of Excellence in Seattle last fall. This summer, before beginning the SCOPE fellowship, Isaac will be based in Khartoum, Sudan, for two months as an intern at UNICEF, aiding the agency's Nutrition and Water, Sanitation & Hygiene (WASH) Cluster Coordinators.
As a SCOPE fellow, he will conduct a policy analysis for the project in North Gondar Zone, Ethiopia. The aim will be to analyze how the project's model aligns with Ethiopia's national policies on HIV/AIDS, maternal and child health; identify achievements of the model; and determine how to position SCOPE's interventions within country's national framework of strategies.
Julianne Meisner, BVM&S, MSc - Epidemiology, School of Public Health | Uganda
Project: Zoonotic Disease Transmission, Animal Injury, and Other Occupational Hazards for Livestock Keepers in Rural Uganda
Julianne Meisner is a veterinarian and a first year master's degree student in the Department of Epidemiology. She is affiliated with the Center for One Health Research at the University of Washington and is an Occupational Health at the Human-Animal Interface Scholar in the Department of Occupational and Environmental Health Sciences.  Julianne's interest in infectious disease epidemiology and One Health developed in veterinary school, where she spent time working in Uganda on efforts to eradicate the cattle reservoir for human sleeping sickness. Her master's degree thesis will model cattle-associated risk factors for human tuberculosis infection. She is also interested in the occupational health of livestock keepers beyond zoonotic infection, particularly the occupational risks associated with traditional, extensive systems. To meet a rapidly increasing demand for animal-source protein resulting from population growth and economic development, animal agriculture is intensifying throughout much of the world; a better understanding of these risks is needed to inform the potential costs and benefits of this intensification in resource-limited settings.
As the recipient of the 2016 Stergachis Endowed Fellowship, Julianne will spend this summer in Uganda collecting and analyzing data for her master's degree thesis and conducting a survey of the occupational risks of rural livestock keepers.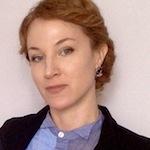 Tracey Sykes Chaplin, AM, MA, PhDc - Jackson School of International Studies | Peru
Project: Informal Urban Communities Initiative: Iquitos Water Project
Tracey Sykes Chaplin is a doctoral student at the University of Washington Jackson School of International Studies with a focus on law, rights, and governance. Her research is focused on access to water in floating informal settlements in shoreline cities impacted by climate change. Trace explores these issues utilizing socio-legal analyses, human rights research, urban ethnography of Indigenous Peoples, and a social justice interpretation of political geographies.
Trace will be utilizing the support from the Thomas Francis Jr. Global Health Fellowship Award towards her work in the floating informal community of Claverito in Iquitos, Peru. This project is supported through the University of Washington Informal Urban Communities Initiative, and features the installation of floating gardens on the Peruvian Amazon River. Trace's role in the project is analysis of the human rights and policy implications of water access for the community, urban cartography of existing water sources, and indigenous ethnography utilizing a social justice framework.
Trace received her Masters of Social Work Administration in the International Social Welfare Program at the University of Chicago. She was awarded a Pozen Family Center for Human Rights Research Grant to conduct water rights research in informal settlements of Mumbai, and was a Harris School of Public Policy Urban Revitalization Fellow. Trace received her Masters of Political Science and Public Affairs from the University of Alabama, where she was awarded the Peggy Roberts Murphree Fellowship for outstanding efforts in promoting the mental health and well-being of children. In 2007, Trace founded the SmART program, and in 2009 the Huntsville Alliance for Arts Education (501c3). Trace's most recent research includes serving as principal evaluator of human trafficking programs for the International Organization for Adolescents, and socio-legal researcher for the Human Rights Commission of Maharashtra, India.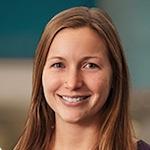 Mariel Colella, NP, MPHc - Global Health, School of Public Health | Uganda
Project: GECC Global Health Fellowship and Nursing Capacity Building in the Emergency Department in Masaka, Uganda
Mariel Colella is a pediatric nurse practitioner who is interested in pursuing a career in global health with a focus in emergency services and nursing and medical education. She is currently enrolled at the University of Washington to get her masters in public health through the global health department in an effort to better understand how best to create effective programs that leave a lasting impact in low- and middle-income countries. She has worked with the Global Emergency Care Collaborative (GECC) in the past helping with clinician education and simulation learning. With the Thomas Francis Jr. Grant she will return to Uganda to work alongside GECC doing a systems evaluation, quality improvement project, triage development, and clinician education. She plans to map patient flow throughout the facility where there is a newly established emergency department, and work with the local staff to identify and resolve barriers that are identified. She will also be working with the clinicians in the emergency department developing a triage system and working to improve patient care through simulation education.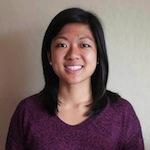 Rona Ding - Medical Student, School of Medicine | Peru
Project: Medication-Assisted Therapy for Alcohol Use Disorders in HIV-Positive Men Who Have Sex with Men in Lima, Peru
Rona Ding is currently a medical student at the University of Washington. She completed her undergraduate education at the University of Washington, majoring in speech and hearing sciences with a minor in math.
With this fellowship, she will work with Impacta Peru in Lima, an organization dedicated to research and community education about HIV/AIDS and other sexually transmitted infections. Rona is interested in global health as a field where she can combine her goal of becoming a physician with her interests in different peoples and cultures.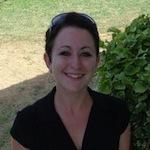 Halima Freudberg, MPHc - Global Health, School of Public Health | India
Project: Program and Process Evaluation of "Working with Young Men and Boys for Introducing New Gender related Social Norms in the State of Rajasthan"
Halima graduated from Bryn Mawr College with a degree in Psychology. She joined the Peace Corps shortly after graduating, and served an extended service of two and a half years in Cameroon, as a health education coordinator. She is now a master's candidate in the UW's Master of Public Health Program in the Global Health Department. She is interested in looking at the intersection of global health and human rights, specifically with the prevention of gender-based violence and sex trafficking. She will be collecting data in New Delhi, India with the Center for Health and Social Justice on a program working with adolescent boys and men to prevent gender-based violence and promote gender equality. She hopes to continue this work in the future.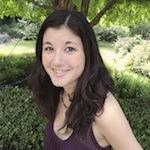 Marielle Goyette, MPH, PhDc - Epidemiology, School of Public Health | Kenya
Project: Building Research Skills Capacity Among Kenyan Colleagues
Marielle Goyette is a PhD student in the UW Department of Epidemiology. She earned her MPH in Epidemiology from UW and her BA in Government and Psychology from Claremont McKenna College. Prior to coming to UW, Marielle served as a Peace Corps health volunteer in rural Senegal, focusing on women's reproductive health. Her research interests include HIV partner services and sexual health.  
She was awarded the Thomas Francis, Jr. Global Health Fellowship and will be traveling to Kenya this summer to work on a research capacity building project with Kenyan colleagues at Kenyatta National Hospital (KNH) in Nairobi.  These colleagues worked on the HIV Assisted Partner Services (APS) cluster-randomized controlled trial in Kenya, and many would like to investigate various research questions with the data but do not have any formal research training.  Marielle will be working one-on-one with several study team members on their specific analyses and will be leading a manuscript writing workshop at KNH.  The goal of the project is for the Kenyan colleagues to be first authors on impactful papers that will make a difference in how partner services are rolled out in Kenya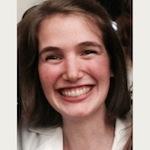 Mackenzie Hild - Medical Student, School of Medicine | Kenya
Project: Adherence to Prophylactic Medications in Kenyan HIV Exposed Un-Infected Infants
Mackenzie Hild is a first-year medical student at University of Washington. She has a passion for medical anthropology and is part of the global health and Native American pathway programs. Before beginning medical school, she spent a year working in South Africa on three HIV prevention studies while also conducting medical anthropological research studying the health impacts of historical trauma in young mothers and their children. This year was one of the most significant years of her life and convinced her even further that she wanted to become a doctor who did work in low resource African communities. Her first year of medical school was wonderfully stimulating and included the exciting opportunity to learn from a pediatrician working in the low-resource setting of the Tulalip Native American reservation. This summer she will be working with Dr. Grace John-Stewart and Dr. Sylvia LaCourse on a clinical trial studying the use of isoniazid as a prophylactic treatment against tuberculosis in high risk infants in Kenya. She will be studying adherence and understandings about medicine by interviewing mothers whose infants are enrolled in the clinical trial. Throughout medical school and beyond, she plans to continue to work in resource poor settings studying ways of improving health as both a clinician and researcher to help those in need. She feels it is a great honor to have the incredible opportunity to be involved in such important work that hopefully has a positive impact on the health of the underprivileged who need it most.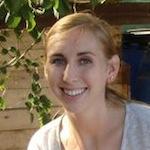 Jillian Neary, MPHc - Epidemiology, School of Public Health | Kenya
Project: Child and Adolescent PITC at KNH
Jillian Neary is a second year MPH student in the Department of Epidemiology. She received her B.A. with Honors in International Relations and Pre-medical Certificate from Lehigh University.  She has worked with the HIV/STD Program at Public Health – Seattle & King County and the Foodborne Illness team at the Washington State Department of Health. Jill is currently working with the Developing Adolescent Strategies for HIV testing study, which uses a continuous quality improvement approach to evaluate and improve adolescent voluntary counseling and testing services at Kenyatta National Hospital (KNH). Through the Thomas Francis, Jr. Fellowship, she will collaborate with KNH staff in Nairobi, Kenya to streamline provider initiated HIV testing and counseling services of adolescents and children at KNH. Her interests include infectious disease and implementation science.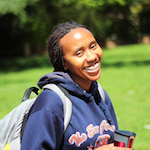 Anne Njoroge, MD, PhDc - Implementation Science, School of Public Health | Uganda
Project: HIV-Linked Cancer Registry: Lessons from Uganda Cancer Institute
Anne is a medical doctor from Kenya interested in ways of leveraging existent HIV programs to integrate non-communicable disease care, particularly cancer. She is currently in her first year of the Global Health PhD in Implementation Science.
This global fellowship award will facilitate Anne to travel to the Uganda Cancer Institute (UCI/Hutchinson Center Cancer Alliance) where under the mentorship of Dr. Warren Phipps and Dr. Noleb Mugisha, Anne is hoping to learn about integration of HIV-cancer research activities into routine service delivery. Her particular fellowship objectives are to enhance her clinical skills on implications of cancer co-occurrence on management of HIV among those with co-infection and to learn more on data linkage systems, especially linking HIV and cancer care and the crucial components in development of such a system. Dr. Carey Farquhar is her faculty mentor.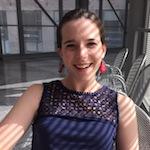 Lillian Prueher, PhDc - Anthropology & MPHc, Global Health, School of Public Health | China
Project: Shifting Care Landscapes: Non-Familial Elder Care in Chengdu, China (Preparatory Work)
Lillian Prueher is an anthropology PhD student and first-­‐year student in Global Health studying non-­‐family-­‐based eldercare models, chronic illness, and end-­‐of-­‐life care. She has a particular interest in how resource availabilities and cultural contexts shape expectations and practices related to dementia care. Through her projects in the U.S. and abroad, Lillian is committed to developing partnerships to improve the degree to which eldercare services meet the needs and wants of elders, their families and their professional caregivers. 
In addition to carrying out collaborative research around elder care in Denmark and Chengdu, China, Lillian is also involved with developing an interdisciplinary eldercare collaboration between the University of Washington and the First Affiliate Hospital of Chongqing Medical University in mainland China. 
With support from a Thomas Francis, Jr. Global Health Fellowship, Lillian will carry out six weeks of a second round of doctoral pilot research in Chengdu. This work will be done in collaboration with eldercare scholars and practitioners connected to Sichuan University, and it will lay the foundation for a third, three-­‐month round of pilot research in Spring 2017, and long-­‐term fieldwork in Chengdu beginning in Summer 2017.
After finishing her graduate studies, Lillian plans to continue working as a  qualitative health researcher with a focus on improving the practices and policies related to elder care and dementia care in the U.S. and abroad.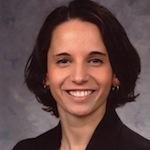 Laura Quilter, MD, MPHc - Global Health, School of Public Health | Kenya
Project: Prevalence and Correlates of Gonorrhea and Chlamydia Anorectal Infections in Men Who Have Sex with Men in Kisumu
Laura Quilter is an MPH student in the Department of Global Health and Infectious Diseases Fellow at the University of Washington. She received her medical doctorate from Indiana University School of Medicine in 2011, and completed Internal Medicine Residency at the University of Pittsburgh Medical Center in 2014 in the Global Health track. Her research interests include domestic and international STI/HIV prevention and delivery of clinical services. Through the Thomas Francis, Jr. Fellowship, she plans to conduct in-service training on STI management and help prepare research staff for the implementation of a pre-exposure prophylaxis (PrEP) program for HIV-negative, men who have sex with men in Kisumu, Kenya.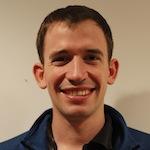 Allen Roberts - Medical Student, School of Medicine & PhDc - School of Medicine | South Africa
Project: Optimizing Antiretroviral Therapy: The Cost-Effectiveness of Clinic- and Community-Based Delivery Models for ART Initiation and Monitoring Among HIV-Positive Persons in South Africa
Allen is a first-year MD/PhD student. Previously, he worked as a Post-Bachelor Fellow at the Institute for Health Metrics and Evaluation. Allen will be researching the cost-effectiveness of antiretroviral therapy delivery strategies in South Africa. He hopes to combine field work with mathematical modelling to evaluate community-based ART initiation and monitoring.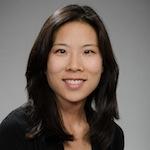 Emily Wu, MD, MPHc - Epidemiology, School of Public Health | Uganda
Project: Impact of HIV on Cervical Cancer Treatment and Survival in Ugandan Women
Emily Wu is currently an MPH student in the Department of Epidemiology and a Fellow in Gynecologic Oncology at the University of Washington. She received her medical degree from the University of Michigan and completed her residency training in Obstetrics and Gynecology at Johns Hopkins University. Prior to entering medical school, she worked at the Clinton Foundation's HIV/AIDS Initiative (CHAI), now known as the Clinton Health Access Initiative, where she provided technical assistance to governments in sub-Saharan Africa seeking to scale-up their national HIV/AIDS care and treatment programs. Emily is interested in studying cervical cancer screening and treatment in lower resource settings. This summer, Emily will travel to Uganda to study cervical cancer in women living with HIV.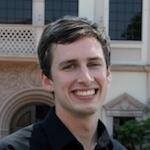 James Wykowski - Medical Student, School of Medicine & MPHc  - Global Health, School of Public Health | South Africa
Project: Inflammatory Markers to Monitor Response to Tuberculosis Treatment in an HIV-endemic Region
James Wykowski is a first year student in the University of Washington School of Medicine. He first became passionate about global health while in college in San Diego, California, where he spent time working and volunteering across the border in Tijuana, Mexico. Prior to medical school, he served as an Americorps Member in Wenatchee, Washington, at a clinic serving migrant/seasonal farmworkers. With his fellowship in Durban, South Africa, James hopes to deepen his research skills and gain a greater understanding of the intersections between mental health and infectious diseases. Additionally, Jams plans on pursuing an MPH in Global Health while at UW, and so this summer's work will help lay the groundwork for his thesis.
For questions regarding fellowships email Basia Otto, Events and Programs Coordinator at basiao@uw.edu.