External Advisory Board Member, Department of Global Health, University of Washington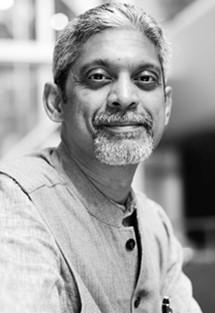 Vikram Patel, PhD is Co-Founder and former Director of the Centre for Global Mental Health, London School of Hygiene and Tropical Medicine (LSHTM).  He is Co-Director of the Centre for Control of Chronic Conditions, Public Health Foundation of India and the Co-Founder and Member of the Managing Committee, Sangath, an Indian NGO which has pioneered task-sharing experiments in the areas of child development, adolescent health and mental health. Sangath won the MacArthur Foundation's International Prize for Creative and Effective Institutions in 2008 and is now ranked amongst India's leading public health research institutions.  
Other highlights include:
• John Dirks Canada Gairdner Global Health Award 2019
• Psychiatrist with work spanning child development and disability, adolescent health, and mental disorders in low resource settings. 
• Supported by a Wellcome Trust Senior Research Fellowship in Clinical Science (UK) since 2005; awarded a Principal Research Fellowship in 2015.
• Serves on four Government of India committees: the Mental Health Policy Group (which drafted India's first national mental health policy, launched on October 10th, 2014); the National Rural Health Mission ASHA Mentoring Group; the National Human Rights Commission Core Committee on Health; and the Technical Advisory Group of the Rashtriya Kishor Swasthya Karyakram. 
• Serves on three WHO Committees (Mental Health; Maternal, Child and Adolescent Health; EMRO Mental Health). 
• Served as co-chair of the Scientific Advisory Board of the Grand Challenges in Global Mental Health of the National Institute for Mental Health, USA. 
• Chair of the Disease Control Priorities Network group on mental, neurological and substance use disorders and of the Global Burden of Disease India group on mental, neurological and substance use disorders. 
• Awarded the Chalmers Medal by the Royal Society for Tropical Medicine and Hygiene (UK) in 2009 and the Sarnat Prize by the Institute of Medicine (USA) in 2014.
• Elected Fellow to the UK Academy of Medical Sciences in 2009
• Awarded an Honorary Doctorate from Georgetown University in 2015
• Recent books: Patel, et al,  Disease Control Priorities for mental, neurological and substance use disorders (World Bank, 2015 forthcoming); Thornicroft & Patel, Global Mental Health Trials (OUP, 2014); Patel et al, the School Counsellor Casebook (Byword, 2014); Patel et al, Global Mental Health: Principles and Practice (OUP, 2013). 
• Lead editor of the Lancet series on global mental health (2007 and 2011), the PLoS Medicine series on packages of care for mental disorders (2009) and the Lancet series on universal health care in India (2011). 
• Published over 250 scientific articles in peer reviewed journals and delivered over a dozen named orations and a TED Global lecture
• Author of Where There Is No Psychiatrist, translated into 15 languages. 
• Listed in the TIME 100 list of the most influential people in the world in 2015