Provost Award, Top Scholar Award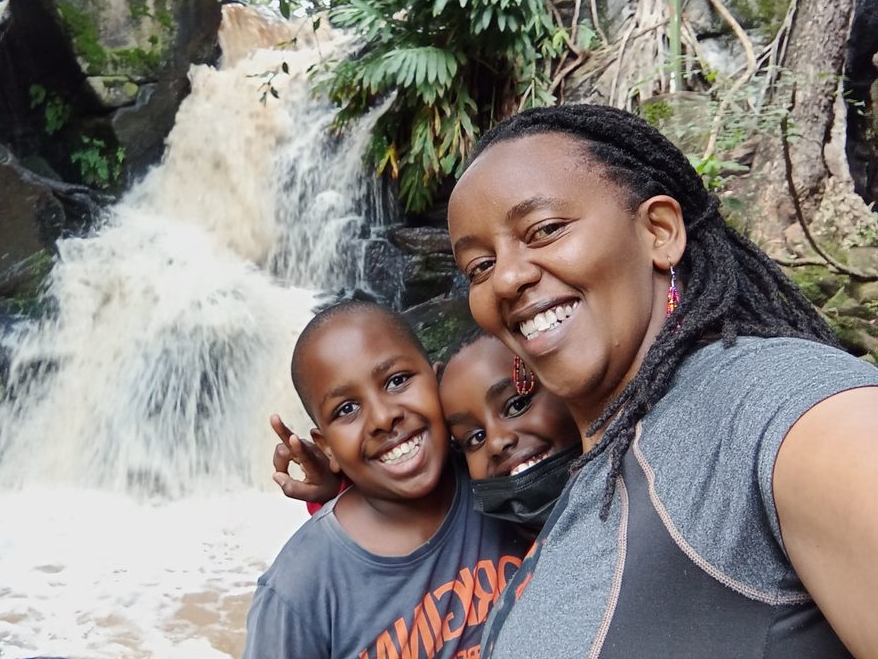 Tell us a little bit about yourself  
I hold a Bachelor of Medicine and Bachelor of Surgery degrees from the University of Nairobi in Kenya and an MPH (Epidemiology-Global Health) from the University of Washington. I am also an alumnus 2018 NPGH Fogarty fellowship. Prior to starting my PhD, I worked as the Head of Disease, HIV at Drugs for Neglected Diseases Initiative (DNDi); a not-for-profit research & development international organization. My work as Head of Disease for HIV included coordination and oversight of clinical development at the global and regional levels and oversight over related HIV access plans. Before that, I worked extensively in policy and implementation of HIV programs and in Universal Health Coverage. I worked as the national HIV care and treatment program manager at the Kenyan Ministry of Health for 8 years, program manager for Pre-exposure prophylaxis services for 2 years and concurrently served as the deputy head of the National AIDS & STI control program, and after that worked as public health specialist at the Ministry's Universal Health Coverage secretariat. I also co-chair the WHO HIV drug resistance network steering group (RESNET) and am a member of other working groups  
Why did you decide to attend the UW for graduate school?  
I have spent many years working in public health in Kenya and have also had exposure to systems in other lower-income countries. I am passionate about healthcare service delivery, particularly the efficiency with which health is delivered, quality of care, and optimal outcomes. My vision is to see equity in delivery of quality health care and look forward to a day where our health care can be available, to all who need it at the right time, place, quality and quantify. I worked my way up the health care system starting as a provider of clinical services after my graduation from medical school and then quickly got into management and leadership and I have witnessed how intentional planning and execution can change things. One of my earlier professional experiences was having to lead a team implement a project to increase childhood immunization rates from less than 40% to over 80% in an area that had a large proportion of refugees, and where we experience recurrent measles outbreaks. This experience set me on my path to public health. I came to UW the first time out of my interaction with several members of UW faculty who were doing research in Kenya and were collaborating with the HIV program where I worked. They are the ones who first inspired me to pursue my MPH here. I was so awed by the training program, skills that I gained especially in appreciating the role of research in public health, and the connections one gains, that my consideration of where to further pursue a PhD was not in doubt. This is the place I am happy to build my competencies further in research and application in global health  
What are your research interests? 
In the past, I have been part of many research initiatives mainly epidemiologic observational studies looking at outcomes of people on HIV treatment including HIV drug resistance and costing studies for HIV interventions. While these remain topical areas of interest, what I really want to learn is how to apply implementation science methods in getting interventions to work efficiently and a timely manner and effectively in many health areas.  
What are you enjoying most about your graduate program? 
The interactions with other graduate students because we all come from such diverse backgrounds and experiences; the interactions with faculty – UW global health team make it so easy to interact and learn and share experiences. And of course, learning and firming up on skills and methods.  
Did your award influence your decision to attend UW? 
Not really, I didn't know I was going to get any UW award – I just wanted to come back to UW. Only after admission did I get the Provost Award and Top Scholar Awards.