Endowed Fellowship for Global Health Excellence, Equity and Impact Recipient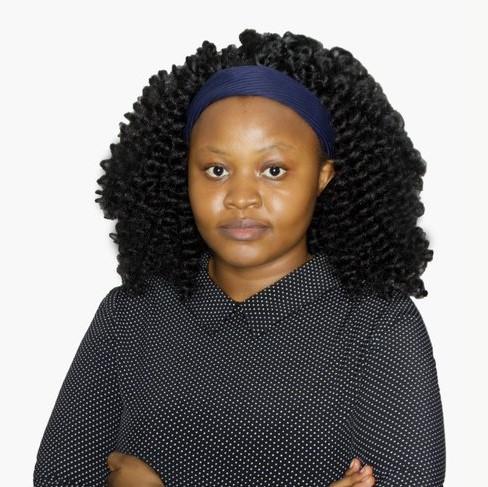 Tell us a little bit about yourself  
I am an aspiring public health professional with BSc Food Science and Technology from the University of Dar es Salaam, who is passionate about reducing the burden of non-communicable diseases in my low-resource areas. 
My interest in contributing to the global efforts to reduce the disease burden motivated me to work in research and programs to address diseases. I worked with Zinduka Development Initiative Forum, University Health Center, Spatial Polyclinic, and Raleigh International on several projects to address different health problems in communities, such as diabetes, obesity, malnutrition, cardiovascular diseases, enteric diseases, HIV, and Malaria. As part of Raleigh International, I worked in a rural community in the Dodoma region in Tanzania to address Water, Sanitation, and Hygiene (WASH) problems which were the leading cause of cholera and diarrhea. I led a team that recruited and trained middle and high school students so that they acted as agents of change in their respective communities. From this experience, I learned that diseases in underserved communities are the impact of a combined effect of factors such as poverty, mental health issues, lack of education, and social and political forces; thus interventions must be multi-disciplinary to target all contributing aspects. This experience had a massive influence on my decision to pursue a career in public health. 
Moreover, I have worked as an intern in several prestigious institutions in Tanzania, such as the Government Chemist Laboratory Authority (GCLA), Tanzania Foods and Drugs Authority (TFDA), and Tanzania Bureau of Standards (TBS). I performed biochemical and microbiological analyses on different food and beverage samples to ensure the food was free from harmful chemicals or pathogenic microorganisms. Through working with these institutions, I had hands-on experience with Food laws, policies, and regulations and their impact on public health. 
As of now, I am a first-year MPH Global Health student and a Teaching Assistant in the Nutritional Sciences Program, looking forward to joining the change team to solve global health challenges. 
Why did you decide to attend the UW for graduate school?    
My research experiences include designing and developing a nutritious formula to address malnutrition among breastfeeding mothers and children in Tanzania and studying the association between aflatoxin B1 and hepatocellular carcinoma. From these experiences, I learned that the research productivity in my country is still very low, and receiving my training at the University of Washington was the best decision because of the following reasons: 
The University of Washington is among institutions that conduct much research in Tanzania and other developing countries, so most of the faculty here are somehow recognizant of realities in my country. Being trained by them allows me to develop feasible skills in addressing public health challenges in Tanzania.  
The interdisciplinary and innovative nature of research undertaken in the institution. 
The diversity in the Global Health program provides me with an opportunity to interact with fellow researchers around the world. I wanted to learn about different interventions that worked in other countries with the same challenges as in my country and replicate efforts to address health issues in my country. 
What are your research interests? 
I am interested in addressing non-communicable diseases in low-resource communities, especially diabetes, obesity, malnutrition, ischemic heart disease, stroke, and hypertension. Also, I am interested in improving and strengthening health systems. 
What are you enjoying most about your graduate program? 
My cohort has made the best part of my graduate experience so far. My interactions with classmates give me great opportunities to learn from people of different professions and origins. It is breathtaking how this diversity allows me to understand global health issues from different perspectives by drawing ideas and experiences shared by my classmates from their professional and lived experiences. 
Did your award influence your decision to attend UW? 
The Endowed Fellowship for Global Health Excellence, Equity, and Impact solidified my decision to attend UW because it released a huge financial burden off my shoulders. Thanks to the fellowship, my decision to join the program opened up other opportunities at the University of Washington. I am currently a Teaching Assistant in the Nutritional Sciences Program, an opportunity that allowed me to expand my knowledge of designing sustainable food systems to address malnutrition, obesity, diabetes, endocrine diseases, and other prevailing diseases in underserved communities. I have also developed and improved my teaching and mentoring skills.