Research Assistant, University of Washington Department of Global Health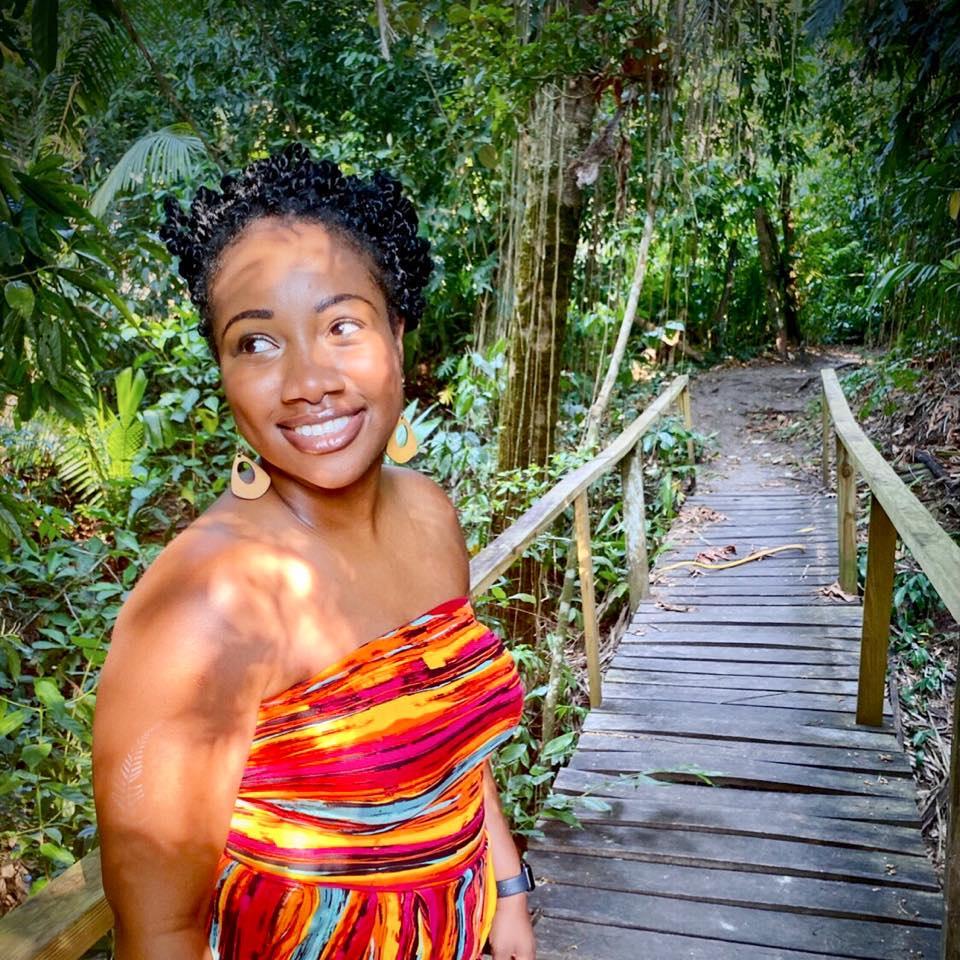 What inspired you to pursue a graduate degree in global health?  
As a results-driven, creative and ambitious public health enthusiast, I am passionate about addressing gaps in health equity, mental health care, and increasing access to quality health services, particularly in in low-resourced communities. 
I was first introduced to the study of mental health in high school, where I conducted neuroscience research. I pursued my interests further in my undergraduate studies, during which I double majored in Neuroscience and Global Public Health and conducted research for three years on Alzheimer's Disease. I also had the opportunity to conduct global health research abroad, which provided a glimpse of the societal structures that dictate culture, behavior, and access to health care. Through this experience, I developed an interest in behavioral health and health equity, transitioning from benchwork to fieldwork.  
After graduating, I worked at the Clinton Foundation and then Global Health Strategies (GHS), where I developed health communications and stakeholder engagement strategies for HIV/AIDS, global nutrition, and women's health initiatives. Soon after, I was eager to advance my technical skills and delve deeper into behavioral science, and thus I pursued my MPH in Behavioral Sciences and Health Education from Rollins School of Public Health at Emory University. There, I focused on understanding the social determinants of health in low-resourced communities and learned how community-based participatory methods can be applied to prevent and address mental illness.  
After obtaining my MPH, I worked in multiple roles as a Public Health Advisor in the Division of Global Health Protection and as an Evaluation Fellow in the Division of Diabetes Translation at the Centers for Disease Control and Prevention. I provided support in the development of technical assistance tools and resources for state health departments, nonprofit, and bilateral organizations. I also spearheaded monitoring and evaluation initiatives. My experiences led me to realize the importance of implementation science—understanding intervention design, analyzing health systems, conducting evaluations and utilizing frameworks to scale up evidence-based interventions. Understanding and addressing implementation gaps are critical to creating sustainable public health solutions. This is where I see myself making an impact.  
Why did you decide to attend the UW for graduate school?  
As a nexus for intervention design, evaluation, and global health, the Implementation Science (IS) doctoral program at the UW is uniquely suited to equip me with the necessary tools for critically analyzing health systems and scaling up effective evidence-based multilevel interventions in low- and middle-income countries. The IS program aligns with my training in behavioral science and my passion for health system strengthening while improving access to mental health care in underserved communities.  
In particular, the UW has extraordinary professors working on global mental health projects that directly align with my interests. What further attracted me to University of Washington is the community-engaged global health research focus, training opportunities, and resources like those offered by the Department of Global Mental Health, Implementation Science Resource Hub, and the International Training and Education Center for Health (I-TECH).  I am confident that I will advance my conceptual and methodological skillsets to help me accomplish my ultimate professional goal to serve as a global health leader in low-resourced communities and effect change in mental health care on local and international stages.  
What are your research interests? 
I am interested in social determinants of mental health, evidence-based intervention design, and implementing equitable and cost-effective strategies for increasing access to mental health services in underserved global communities. Specifically, I am interested in exploring the use of community-based participatory action research methodologies in the implementation and scale-up of mental health interventions for young people in low- and middle-income countries. 
What are you enjoying most about your graduate program? 
My cohort! Having the opportunity to learn from and work with passionate students from across the globe has been a highlight of my experience thus far. We all have varied experiences and interests and the diversity of thought keeps me on my toes. I am challenged to question my own thinking at times! Having uncomfortable conversations is important to growth, not only as global health researcher and practitioner, but also as a global citizen.