Research Assistant, University of Washington Department of Global Health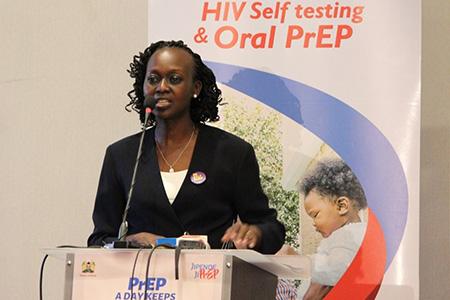 Q: Please tell us about yourself – where did you live before Seattle and what were you doing?
A: I am a medical doctor and completed my MPH Global Health at the University of Washington in 2016 and have just begun my PhD in implementation science. Before coming to Seattle I was working in Kenya with the Ministry of Health-National AIDS and STI Control Program as the HIV Testing Services and Pre-Exposure Prophylaxis (PrEP) Manager where I spearheaded the national roll out of PrEP and HIV self-testing in Kenya. 
Q: What's your academic focus and what research are you doing as a Research Assistant (RA)?
A: My academic focus is on implementation science for the direct translation of research results into practice in health programs in Kenya. My current work is on HIV and non-communicable diseases. As a research assistant, I am working on a study to predict early cardiovascular risk among HIV-infected and uninfected adults in Kenya. Combining risk factor analysis, biochemical measurement, and ultrasonography, we hope to predict early cardiovascular risk and prevent cardiac events in these individuals. 
Q: What's been the most valuable part of your Research Assistantship thus far? 
A: The best part of this research assistantship is applying concepts learnt in research and following through to successfully implement a study. I have gained experience in grant application, protocol development, institutional review board (IRB) applications and I am developing my analytical and writing skills. It has also provided the opportunity to be mentored by a multidisciplinary team.
Sarah Masyuko is a recipient of the Department of Global Health Graduate School Fund for Excellence and Innovation (GSFEI) Top Scholar Award.