Research Assistant, University of Washington Department of Global Health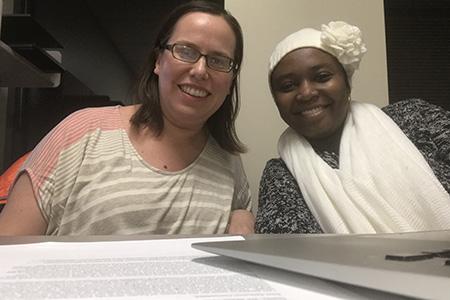 Q: Please tell us about yourself – where did you live before Seattle and what were you doing?
A: I am a doctor from Nigeria where I was born, grew up and went to medical school (graduated 2010). I have worked in improving healthcare delivery in different states of Nigeria, Tanzania, and the United States. My interests include contributing to the eradication of preventable diseases and delivering public health education through media. Prior to moving to the USA, I used to run a successful weekly public health column in a national Nigerian newspaper and devoted my spare time to working with underserved women in communities.
Q: What's your academic focus and what research are you doing as a Research Assistant (RA)?
A: I am currently pursuing an MPH Global Health in the general track. I love to write and analyze data. Currently I'm assisting in research on cognitive impairment and disabilities in children living with HIV.  
Q: What's been the most valuable part of your Research Assistantship thus far?
A: My most valuable experience as a research assistant is learning about new ways of thinking and doing things, and of course when the data comes together and makes sense - academically nothing is quite as satisfying. 
Rabi Yunusu is a recipient of the Department of Global Health Endowed Fellowship for Global Health Excellence, Equity and Impact.