Research Assistant, University of Washington Department of Global Health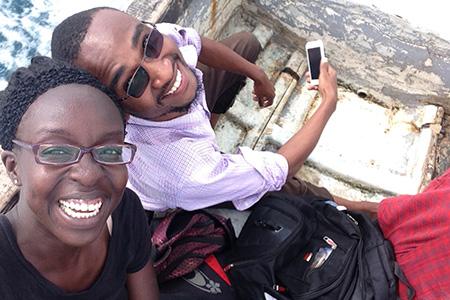 Q: Please tell us about yourself – where did you live before Seattle and what were you doing?
A: Before Seattle, I was at The London School of Hygiene & Tropical Medicine pursuing an MSc in Public Health in Developing Countries while working with the TUMIKIA Project, a randomized control trial assessing the feasibility of interrupting the transmission of soil-transmitted helminthes (STH, intestinal worms infecting humans that are transmitted through contaminated soil) in Kwale, Kenya. I worked within the trial implementation team to develop and implement the community-based treatment strategy, working closely with the County Ministry of Health system. Immediately previous to starting my PhD, I was an Implementation Science Research Consultant with the DeWorm3 Project. DeWorm3 is a series of hybrid trials (combining clinical trials with implementation science research) testing the feasibility of interrupting the transmission of STH, while conducting implementation science (IS) research that helps contextualize trial outcomes and provides guidance on opportunities to optimize delivery of STH interventions. I leveraged my previous trial implementation experience with TUMIKIA to support DeWorm3 IS research activities, including the development of research tools and training curricula, data analysis and reporting, and research management. I now work as a Research Assistant for DeWorm3, continuing my previous work.
Q: What's your academic focus and what research are you doing as a Research Assistant (RA)?
A: I enjoy working with community health systems and look forward to learning how to apply IS theories and methods to develop key indicators that drive success of community-based interventions.  As an RA with DeWorm3, I am supporting the trial sites to implement our innovative suite of IS methods and tools including structural readiness assessments, stakeholder analysis, process mapping, qualitative research, and cost-effectiveness evaluation. 
Q: What's been the most valuable part of your Research Assistantship thus far?
A: I am extremely fortunate to work with Arianna Rubin Means, a recent graduate of the IS PhD programme, and to be able to directly apply into our work some of the skills she gained while pursuing her degree. Our collaboration has really shown me how IS can complement 'traditional' trials and has given me ideas of how I can innovate the learning outcomes from this degree into my future career. 
Claire Gwayi-Chore is a recipient of the Department of Global Health Endowed Fellowship for Global Health Excellence, Equity and Impact.