Professor, Global Health
Vice Chair, Global Health
Professor, Epidemiology
Professor, Medicine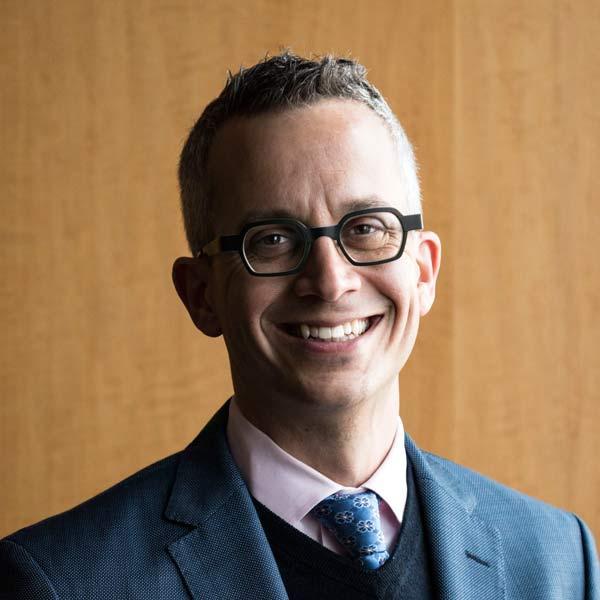 Ninth and Jefferson Building 12th Floor
908 Jefferson Street
Box 359927
Seattle, WA 98104
United States
Phone Number:
206-520-3808
Select from the following:
Biography
Dr. Baeten's research focuses on the prevention of HIV-1 and other sexually transmitted diseases, including clinical trials of novel prevention interventions, epidemiologic studies of risk factors for HIV-1 transmission, and behavioral, translational, and implementation science research aimed at optimizing prevention delivery. He led the Partners PrEP Study and MTN-020/ASPIRE, randomized clinical trials that demonstrated the efficacy of oral tenofovir-based pre-exposure prophylaxis (PrEP) and the dapivirine vaginal ring for protection against HIV-1 acquisition. Current projects include a) a multinational open-label trial of the dapivirine vaginal ring for HIV-1 prevention in women (MTN-025/HOPE, through the NIH Microbicides Trials Network), b) implementation science work to deliver antiretroviral treatment and PrEP for HIV-1 prevention, c) studies exploring use of hormonal contraception as a risk factor for HIV-1 (including co-chairing the ECHO Study), and d) collaborative studies of immunologic and virologic factors that influence HIV-1 transmission.
Education
MD (University of Washington)
PhD (University of Washington)
BA (Washington University)
Health Topics
HIV/AIDS
Maternal Child Health (incl. Reproductive Health)
DGH Centers, Programs and Initiatives and Affiliated Organizations
Publications
Baeten JM, Kahle E, Lingappa JR, Coombs RW, Delany-Moretlwe S, Nakku-Joloba E, Mugo NR, Wald A, Corey L, Donnell D, Campbell MS, Mullins JI, Celum C; Partners in Prevention HSV/HIV Transmission Study Team. Genital HIV-1 RNA predicts risk of heterosexual HIV-1 transmission. Sci Transl Med. 2011;3:77ra29.

Heffron R, Donnell D, Rees H, Celum C, Mugo N, Were E, de Bruyn G, Nakku-Joloba E, Ngure K, Kiarie J, Coombs RW, Baeten JM; Partners in Prevention HSV/HIV Transmission Study Team. Use of hormonal contraceptives and risk of HIV-1 transmission: a prospective cohort study. Lancet Infect Dis. 2012;12:19-26.

Baeten JM, Donnell D, Ndase P, Mugo NR, Campbell JD, Wangisi J, Tappero JW, Bukusi EA, Cohen CR, Katabira E, Ronald A, Tumwesigye E, Were E, Fife KH, Kiarie J, Farquhar C, John-Stewart G, Kakia A, Odoyo J, Mucunguzi A, Nakku-Joloba E, Twesigye R, Ngure K, Apaka C, Tamooh H, Gabona F, Mujugira A, Panteleeff D, Thomas KK, Kidoguchi L, Krows M, Revall J, Morrison S, Haugen H, Emmanuel-Ogier M, Ondrejcek L, Coombs RW, Frenkel L, Hendrix C, Bumpus N, Bangsberg D, Haberer JE, Stevens WS, Lingappa JR, Celum C; Partners PrEP Study Team. Antiretroviral prophylaxis for HIV prevention in heterosexual men and women. N Engl J Med. 2012;367:399-410.

Baeten JM, Palanee-Phillips T, Brown ER, Schwartz K, Soto-Torres LE, Govender V, Mgodi NM, Kiweewa FM, Nair G, Mhlanga F, Siva S, Bekker L-G, Jeenarain N, Gaffoor Z, Martinson F, Makanani B, Pather A, Naidoo L, Husnik M, Richardson BA, Parikh UM, Mellors JW, Marzinke MA, Hendrix CW, van der Straten A, Ramjee G, Chirenje ZM, Nakabiito C, Taha TE, Jones J, Mayo A, Scheckter R, Berthiaume J, Livant E, Jacobson C, Ndase P, White R, Patterson K, Germuga D, Galaska B, Bunge K, Singh D, Szydlo DW, Montgomery ET, Mensch BS, Torjesen K, Grossman CI, Chakhtoura N, Nel A, Rosenberg Z, McGowan I, Hillier S; MTN-020/ASPIRE Study Team. Use of a vaginal ring containing dapivirine for HIV-1 prevention in women. N Engl J Med. Published online 22 Feb 2016.