On Friday, June 11, the Department of Global Health (DGH) honored the Class of 2021 with a virtual graduation celebration. During the annual event, the 14th since the department was founded in 2007, speakers acknowledged the unique challenges and opportunities of the previous year, particularly for students entering the field of global health. 
"The last year has been a time of great pain, need, and turmoil," said Department of Global Health Chair Judy Wasserheit in her opening remarks, referencing the COVID-19 pandemic, police violence, structural racism, and repeated failures of leadership at the national level. But she also noted the potential for learning, innovation, and collaboration as a result of this devastation. 
"This is a time that is filled with incredible opportunity for real reimagining and redesigning the kind of profound system changes that are needed to ensure health and well-being for all. The kind of changes that you are trained to help catalyze and deliver," Wasserheit added.
This year's celebration honored 54 graduate students: 48 Master of Public Health (MPH) students, one Master of Science (MS) in Pathobiology student, and five PhD students in either Pathobiology or Global Health Metrics & Implementation Science. In addition, twenty-one medical students were recognized for completing the Global Health Pathway program. 
"These graduates have spent years dedicating their time and efforts to the three pillars that are the foundation of our department – academics, research, and service. I'm very proud of the work they have done and the dedication that has seen them through their respective programs during the COVID-19 pandemic," said Susan Graham, associate chair for academic programs. 
Along with the graduate students, 45 undergraduate students were celebrated for completing either the global health option of the Global Health major from the School of Public Health or the minor in Global Health from DGH.  
The Class of 2021 joins a cohort of over 2,000 global health alumni. This international network includes more than 460 graduates of DGH degree programs who came to UW from over 20 nations and now work in more than 25 countries across five continents to improve health and eliminate health disparities around the world.
"If you think about it, not everyone has the chance to enter a profession focusing on these kinds of goals – on changing the world and making it a better place. I think we're incredibly lucky," said Wasserheit.
In his address to this year's graduates, professor of global health and director of the MPH program Steve Gloyd reinforced the importance of transforming the world by fighting for social justice and equity. Acknowledging that we face an unequal world with persistent racism, white supremacy, and widespread oppression, he challenged students to think about how they can use their relative power and privilege for good.    
"What risks will you take to work for justice?" Gloyd asked the outgoing Class of 2021. "The root issues creating the increasing inequality that we see around the world today are pretty entrenched. How do you become part of the solution and not part of the problem? It's not going to be easy and it will often be messy. But it must be done, and we need to muster our own personal courage to do it."
Exemplary students who model this commitment to social justice, academic excellence, impactful interdisciplinary research, and partnership include this year's Husky 100 awardees and Outstanding Student Award winners, all of whom were recognized during the celebration. 
Alyssa Hummel, an MD/MPH student who completed the Global Health Pathway program, received the Medical Student Achievement Award. As a participant in the global health immersion program, Hummel collaborated with Peruvian trans women to create an interactive presentation regarding hormone therapy and HIV education. She also immersed herself in the local Seattle community, assembling COVID-19 test kits for the Greater Seattle Coronavirus network and volunteering with multiple student run clinics where she offered health care screenings to LatinX individuals. 
Saida Mahamud Tukri was selected as this year's Outstanding Master's Student for her research on the intersection of mental health and forced migration. During the program, she addressed the virtual audience, urging her peers to use their role as emerging public health practitioners to help dismantle and interrogate systems of oppression.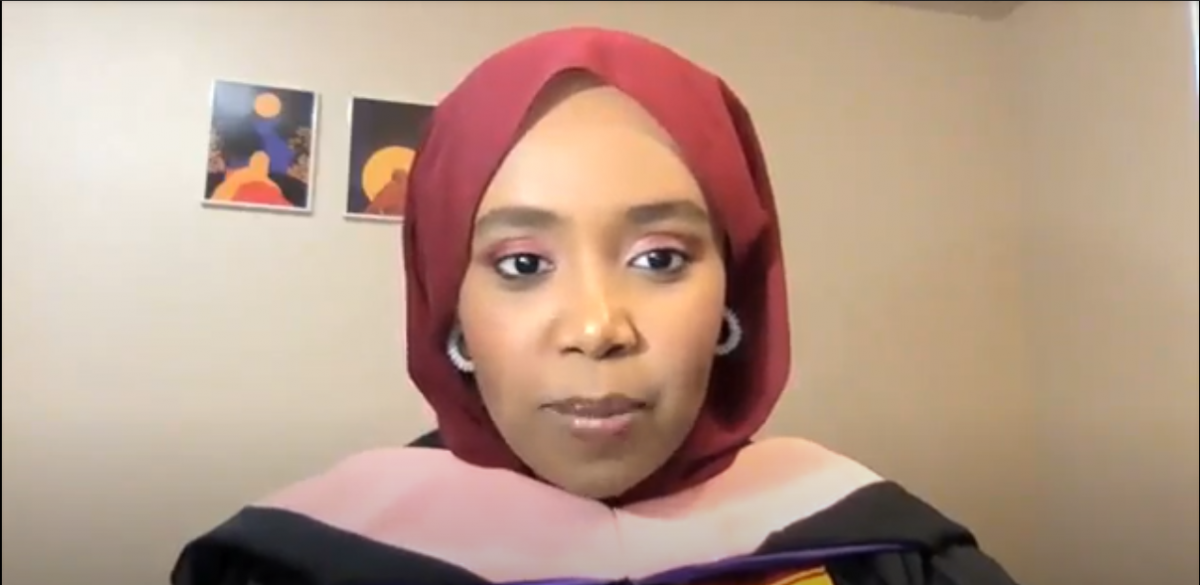 "It is no doubt that racism is both a public health and social issue. As we transition to new roles and spaces must continue caring for others. Otherwise, we'll never truly live healthy lives," Tukri said. 
Veronica Anjali Davé, a doctoral student in Pathobiology who studied the role of T cells in protecting the female genital tract against infections, was named this year's Outstanding PhD Student. During the celebration, she reflected on the myriad changes she witnessed in the public health landscape during her five years of study, and the three lessons she will carry forward as she pursues a career in infectious disease research.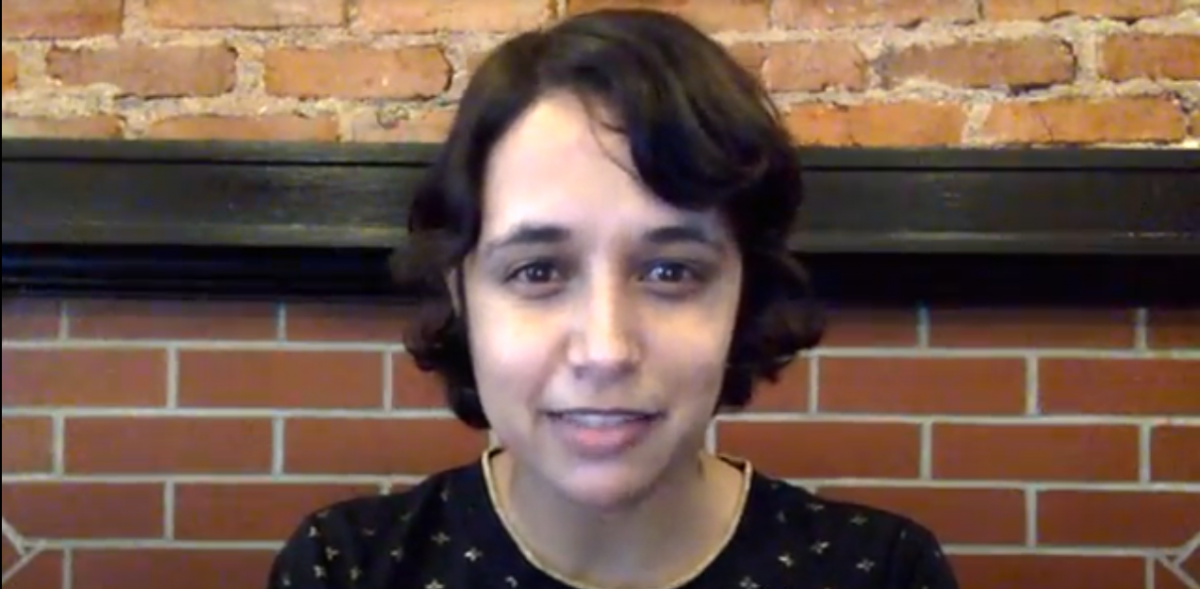 "One, some science moves slowly, but we never know what new pandemics will strike in the future and how we might benefit from the knowledge we generated working in each of our small domains," Davé began. "Two, dedicating my work hours to lab-based health research isn't sufficient. I also need to advocate for equal access to health outside of work. And finally, three, I should always remember that any career success I achieve involves a lot of luck and help and privilege. And I need to do my best to extend this help to others whenever I can."   
Elizabeth Irungu, a Global Health Metrics & Implementation Science PhD student, received the Gilbert S. Omenn Award from the School of Public Health for her impressive work on HIV prevention research, programming, and policy. During the program, she spoke to her fellow graduates, reminding them that regardless of how daunting global health problems may seem, they have the capacity to make a difference.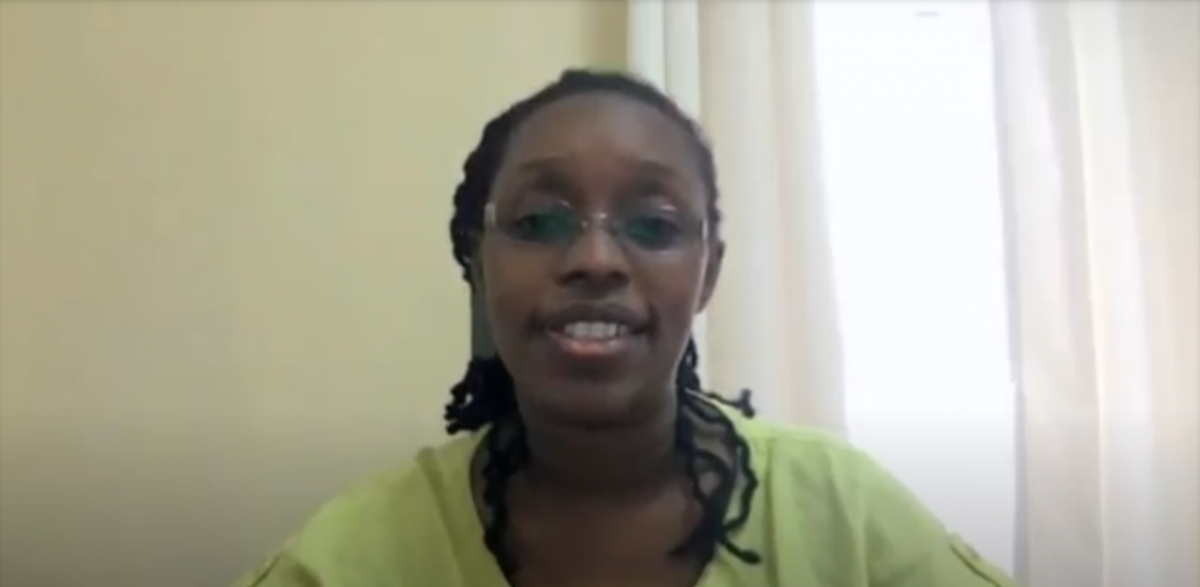 "Perhaps there will never be a more important time in which the global health skills we have acquired will be required. So, I encourage us to go out and make a difference. We're not too insignificant or too unimportant to make a difference to the lives of our families, communities and countries," Irungu said. 
Brittney Sheena, who earned an MPH in Health Metrics and Evaluation, was also a student speaker during the program. Her talk focused on the important role her cohort played in describing and projecting the COVID-19 pandemic, and educating communities about statistical modeling and epidemiology.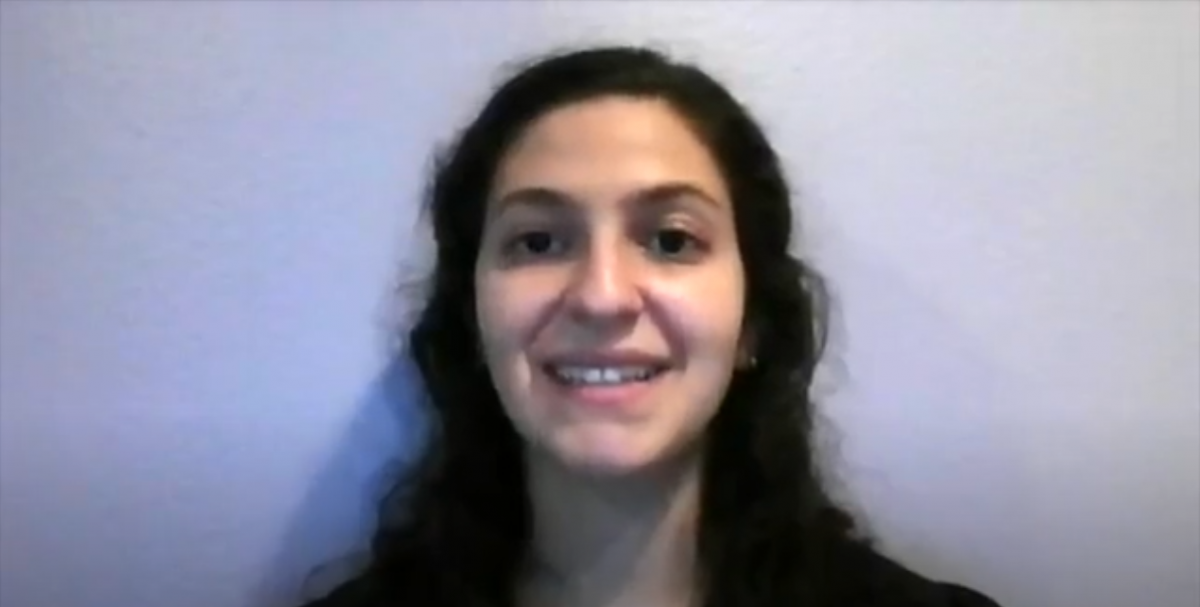 "This past year in particular demonstrated the difficulty explaining predictions that are constantly changing, and the importance of explaining why to increase trust in the numbers. Our challenge is to pair scientific evidence with leadership, communication and empathy. I've seen the ways that you communicated our complicated findings to be accessible and actionable for all," Sheena said. 
In her closing remarks, Wasserheit offered a wisdom-filled toast to the Class of 2021. 
"As you leave UW, I wish you four things. Number one, the unparalleled joy and privilege of using what you've learned – your knowledge and skills – to make this world a healthier, more equitable, more inclusive, and more sustainable place," Wasserheit said. "Number two, the delight and exhilaration of continuous learning and discovery, both with UW mentors and friends and with new mentors and friends as you carve your professional paths. Number three, the unabashed, raw, fun of amazing adventures with remarkable colleagues and friends along that path. And number four, and perhaps most important, the wisdom to find the right balance between your professional and personal lives. Between time for your family, friends, and yourself, and time for changing the world." 
Congratulations to the Class of 2021! The Department of Global Health looks forward to seeing how you will use your talent, passion, and expertise to help realize the vision of a world where health and well-being are accessible to all.  

Additional Resources: