Coco Alarcon, a University of Washington PhD student in Implementation Science, has won The Lancet Global Health-CUGH Best Student Poster Competition at the annual Consortium of Universities for Global Health (CUGH) conference, held virtually from March 12-14.
CUGH brings together more than 1,800 scientists, students and implementers from academia, NGOs, government and the private sector to address critical gaps in global health and development. One student in each of seven conference tracks was awarded a US$500 cash prize from The Lancet Global Health. Alarcon received the award for the Planetary Health, One Health, Environmental Health, Climate Change and Pollution track.
A former NIH Fogarty Scholar and trained landscape architect (he holds an MLA from the University of Washington), Alarcon is interested in the intersection of built environments and public health. The award was a validation of both his unique background and the growing importance of holistic approaches to addressing global health emergencies.
"I always feel out of context because I am doing things that are different than traditional public health. I was really excited that I received this notification that they [CUGH] are embracing One Health. I think that is excellent. That's where we should go," said Alarcon.
Alarcon's poster, titled "Community-based Environmental Design Actions for One Health," highlighted the preliminary results of an ongoing multidisciplinary study aimed at addressing the major human and ecological health problems experienced by floating communities in the Amazon Rainforest in Iquitos, Peru. Problems such as food insecurity, dengue outbreaks, malnutrition, and poor mental health.
The project was led by the University of Washington InterAction Labs program in collaboration with the Centro de Investigaciones Tecologicas Biomédicas y Medioabmientales (CITBM), the Universidad Nacional de la Amazonía Peruana (UNAP), and the amphibious community of Claverito. Built environment interventions included 52 residential floating gardens and a waterfront park with community gardens, accessible staircases and a community center.
The preliminary results of the interventions have shown an increase in biodiversity, as well as improvements in mental wellbeing, food security, safety, and social health. They have also led to an unanticipated reduction of vector habitat (e.g. dengue, Zika) and a nearly 90% decrease in monthly trash accumulation.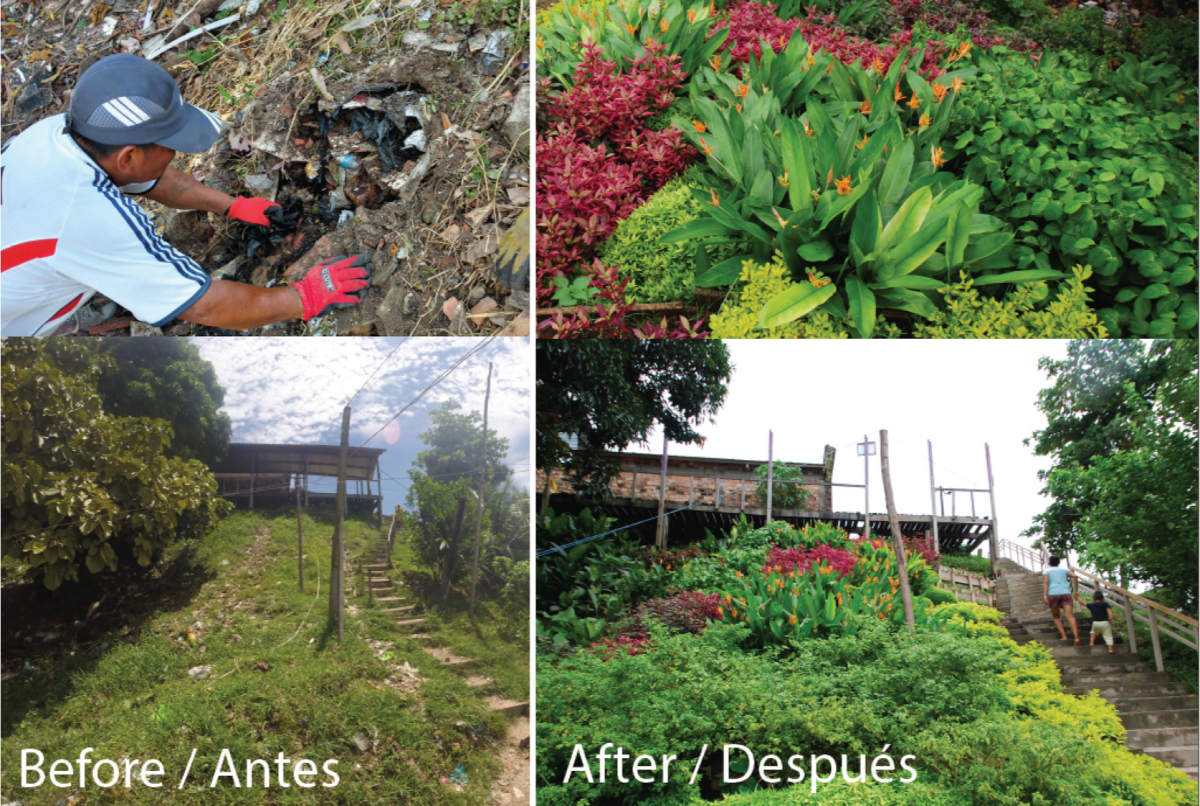 Alarcon credits part of this success to an unlikely source: beauty, which he believes motivates people to invest in the maintenance of their spaces.   
"One of the main goals of the participatory design process is to design something that is beautiful for the community. That's why the community has to be very engaged – so you don't design your beauty but their beauty. That sounds almost romantic but there is more and more evidence. The times that I have seen projects not address beauty from the perspective of the user the project just collapsed, literally collapsed," said Alarcon.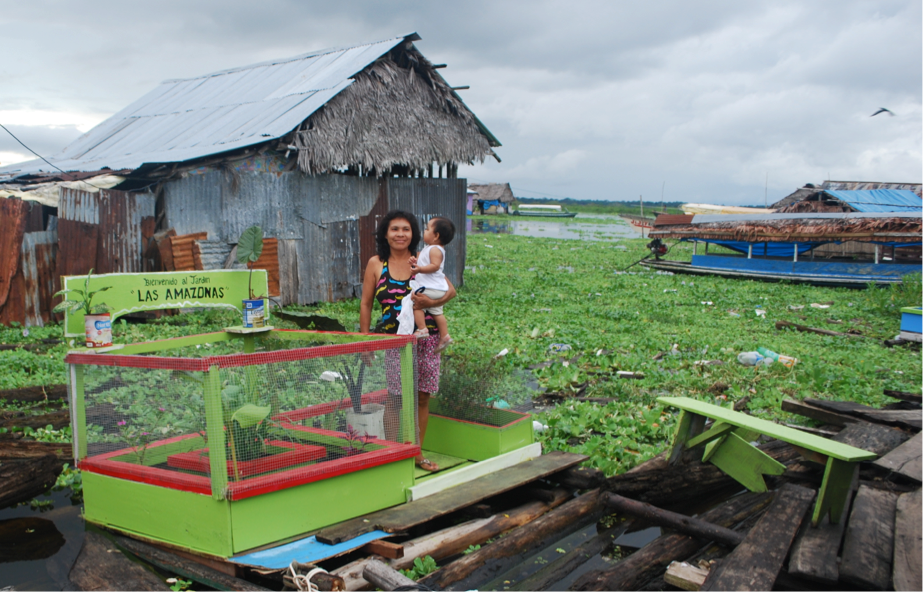 Rapid expansion of the city of Iquitos over the last few decades has resulted in the clearing of large areas of intact rainforest, eradicating habitat for hundreds of species and neglecting ecological services that benefit public health. Moving forward, Alarcon will focus his PhD thesis on working with local government to develop frameworks and policy recommendations for how to develop the health and environment in the Amazonian region. He is also designing a residence for homeless patients living with dementia and developing a residential housing improvement plan to address vector-borne diseases.
"We know the built environment plays a role on ecology and health and environmental conditions. We need to address everything and start to think in a system. And it's not just about researching, but also taking action and thinking about implementation," said Alarcon.  
BY AMY FRANCES GOLDSTEIN