To celebrate the UW School of Public Health's 50 years of impact, the School is recognizing 50 alumni from around the world who have a demonstrated record of distinguished service and achievement across public health disciplines and settings. These 50 Changemakers of Public Health are leaders, trailblazers, educators, innovators, influencers and health equity heroes that represent just a slice of the School's community of more than 10,000 alumni worldwide who are addressing some of the most pressing population health issues of our time.
In the midst of a pandemic and an unprecedented movement for social and racial justice, some of these changemakers are conducting studies to disrupt the spread of COVID-19 and other infectious diseases, and others are working with community organizations to change the complex interplay of factors that keep some people from being as healthy as others. These alumni have led groundbreaking research to bring an end to the global HIV epidemic, prevent cancers and other chronic diseases, improve worker health and safety, and address gun violence in America.
These changemakers are collaborating across sectors to expand access to mental health care, improve maternal and child health, and strengthen health systems. They're also tackling climate change, tobacco, oral health, substance use and houselessness. Some changemakers are creating new approaches to understand big data and building the statistical foundation needed to make advances, improvements and even breakthroughs in public health and medicine. They've started nonprofits, influenced health policy and led nation's efforts on health, and they're passing all of this knowledge on to the next generation of public health leaders.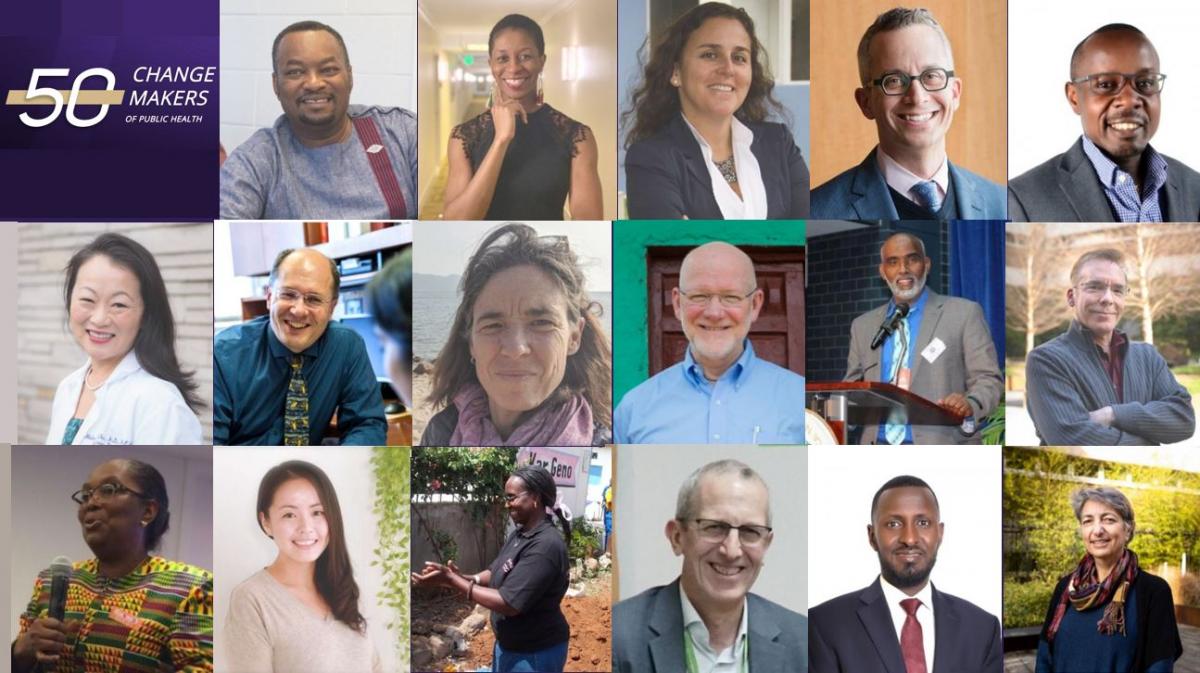 Seventeen Department of Global Health alumni and current faculty are recognized among the School of Public Health's 50 Changemakers of Public Health. Click below to read their stories.
Congratulations to all along with DGH's many other alumni who are  working every day all around the world to address some of the most pressing population health issues of our time!
Read more and see all 50 Changemakers of Public Health