Esther Choo and Andrew Secor, Department of Global Health PhD students in Implementation Science, interned for the Bill and Melinda Gates Foundation during the summer of 2019. Choo served as part of the Global Delivery Program and Secor worked with the Qualitative Sciences initiative under the Integrated Development Team.
"My main project focused on health systems and seeing if we can draw lessons from past experiences, while also thinking of ways we can improve evaluation methods going forward," Choo said. 
But what exactly does that look like in an office setting, especially one with a global reach like the Gates Foundation?
"My day-to-day entailed leading meetings with different evaluation partners around the world, participating in meetings to brainstorm ways we can tackle this problem together, and conducting an extensive review of the literature around this topic."
While Secor's responsibilities were with a different department, he was also developing methods for future health improvements.
"I was working on a project involving mosquito technology for dengue prevention," Secor explained. "A lot of my work was developing strategy documents and coordinating with external consultants to figure out how we could put those strategies into action."
Being able to apply many of the lessons from their classes to a real-world setting was invaluable for Choo and Secor.
"My biggest takeaways are the connections that I made with foundation staff and with global partners that I worked with on my project," Choo said. "I learned a great deal from each interaction and am amazed at the wealth of expertise, knowledge, and leadership that the Gates Foundation brings to global health."
At UW, Secor worked with the Strategic Analysis, Research & Training (START) Center (a Center in the Department of Global Health). He was able to use this experience, combined with his academic knowledge base, at the Gates Foundation. 
"I found my DGH training to be highly valuable in understanding the opportunities and issues that could affect technology on a global level," Secor said. "My work with the START Center prepared me to engage meaningfully with various teams at the foundation and to create high quality work."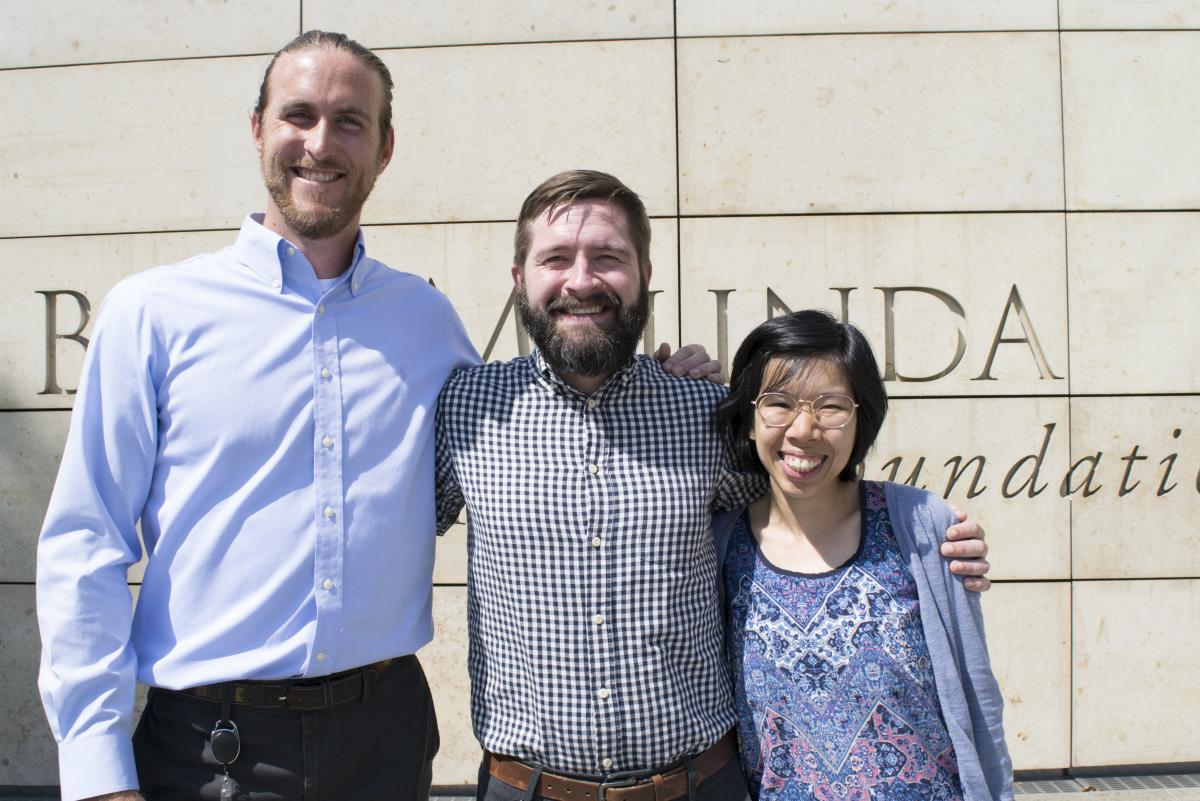 With its creation in 2007, the Department of Global Health bridged the gap between the schools of Medicine and Public Health while maintaining a cross-cutting focus on innovation and impact. With such a strong connection to UW and the local community, Choo says there are many similarities between the foundation and DGH.
"It's a huge plus that UW is in Seattle and that we have close ties with the Gates Foundation. The foundation opens up their summer internship opportunities to a select number of universities across the country and UW is one of those. Also, the skills that I have gained through my coursework readily applied to my internship work. I was able to apply concepts that I learned from my Epi, Biostats, and Implementation Science courses to the work I did this summer with the Global Delivery Program team."
Secor summed up his summer internship by noting that the foundation delivers on its status as a global health institution.
"The internship provided me with some great insight into how a major global health funder and player thinks about global health issues. I gained a much better understanding of the facets that drive the foundation's everyday working strategies."