The Global Health Immersion Program (GHIP) is the University of Washington's flagship global health program for preclinical medical students. Since 2003, the program has sent students to developing countries to deepen their understanding of healthcare delivery abroad, the causes of illness, and the impacts on communities. 
GHIP, which is the only program of its kind in the entire country, was originally created by medical students as a way to provide field-based global health experience. This year's group of 10 GHIP participants traveled to Nepal, Kenya, Peru, Senegal, and Uganda, and included Alexis Anderson—who worked with young adults in Kenya to decrease HIV stigma —and Shad Spooner, whose project involved cardiovascular health education at Dhulikhel Hospital in Nepal.  
Anderson learned that due to a combination of factors, HIV incidence among adolescents and young adults (AYA) in Kenya is very high. Lack of education about the disease, low testing rates, and a considerable amount of stigma have all made AYA increasingly susceptible. Anderson devoted her time in Kenya's Naivasha township to reversing some of these trends.
"The aim of this project was to decrease HIV stigma and increase HIV education through science-based education for students," Anderson said. "Public Health officials and doctors point to stigma as the leading cause of high incidence among AYA in Naivasha. The existing HIV curriculum was evaluated and updated with the help of the Public Health Office and Ministry of Health. Primary school students were educated on specific science behind how and when HIV is transmitted with the hope that learning physiology dispels stigmas associated with acquisition of HIV."
Part of Anderson's project involved creating posters to easily convey HIV-related information, and doing preliminary research on the area, culture, and social norms to make conversations with locals easier. According to her, the students' palpable engagement and insightful questions were the most rewarding part of the GHIP experience. After conducting the educational sessions in schools, Anderson also administered a post-test to measure comprehension and distributed lecture materials for future use.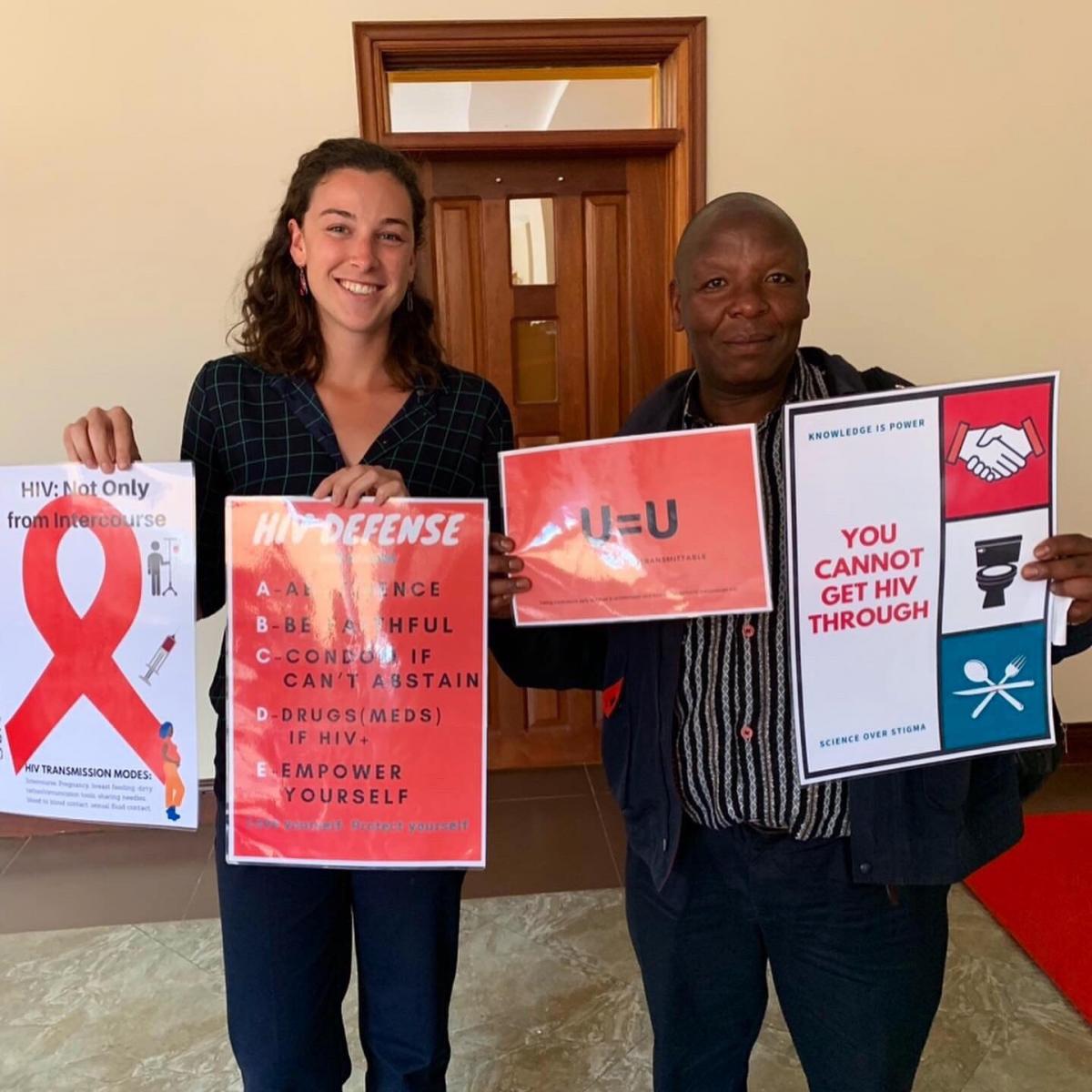 "I hope this project will help young adults and adolescents have a better understanding of what HIV is and how it is transmitted from a physiological standpoint," Anderson said. "With that in mind, hopefully this demographic will be less prone to stigmatization, more engaged in free testing, and more adherent to protective measures; all of these changes leading to a decrease in new HIV diagnoses."
Spooner worked with local communities in Nepal. His project involved the creation of informational posters, but with a focus on cardiovascular disease. Like Anderson, Spooner researched the burden of disease before leaving for his chosen location and found that many risk factors of disease were not being communicated or represented effectively. To combat this, he developed educational posters that visually explained the dangers of cardiovascular disease. These posters are being displayed in the Dhulikhel Hospital Emergency Department (ED).
"After creating the poster I sought out feedback from ED patients, family members, and ED staff in order to create final edits and make sure that the language was correct and the poster was understandable," Spooner remarked. "During this process I added some symptoms of CVD and the emergency services number for patients to call if they experienced these symptoms, explaining that they needed to get to the hospital as soon as possible."
With the posters hung on the walls of the emergency room and visitors' waiting area, Spooner's work was able to be easily seen by hundreds of people per day. He reported that the hospital staff examined the posters – which required several edits and translations into Nepali before being completed – and thought they would be very useful to their patients.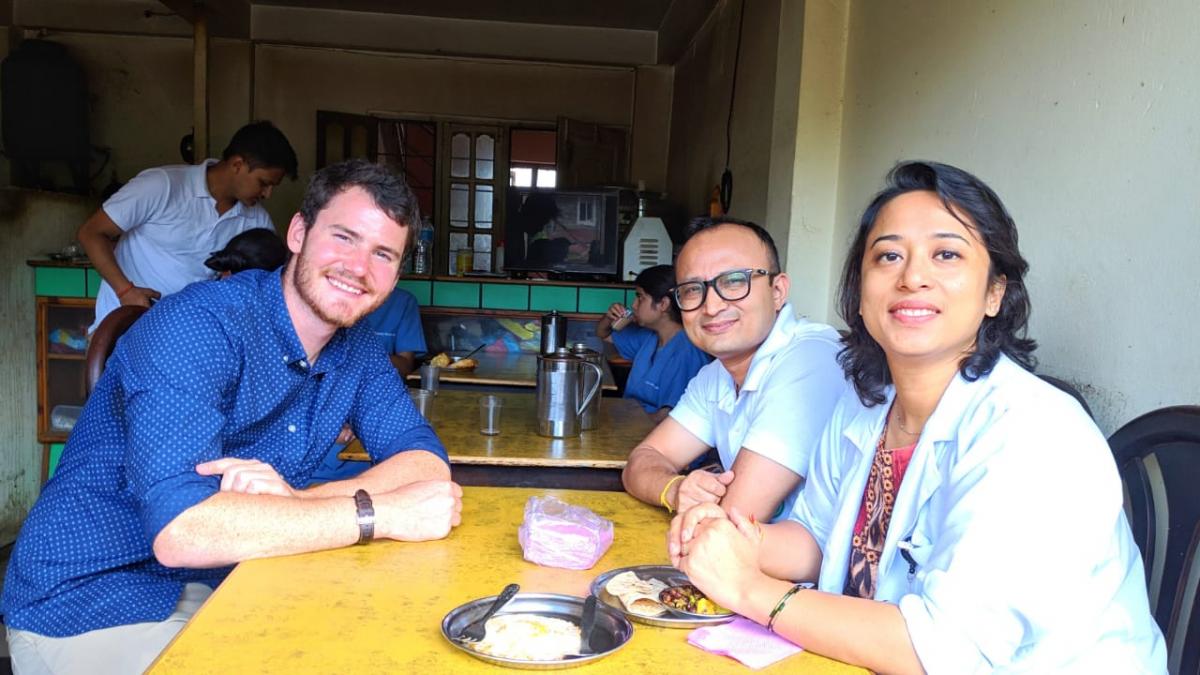 "I hope that these posters become useful tools to educate Nepali individuals about CVD," Spooner said. "I hope that the hospital staff can utilize them to explain cardiovascular disease to patients that exhibit symptoms, and also to ones that have risk factors. I also hope that including the emergency services number and symptoms will encourage patients to present to the Emergency Department sooner."    
GHIP aims to provide medical students like Anderson and Spooner with a transformative, hands-on experience that ignites their passion for fieldwork and reduces health care disparities across the world. For more information on the program, visit https://globalhealth.washington.edu/education-training/medical-students/ghip.