The Department of Global Health awarded 36 international travel fellowships this spring to support the projects and research of graduate and medical residents at UW for the next academic year. Thirty-six students from varied disciplines across the University, including global health, nursing, epidemiology, medicine, public health, psychiatry, and pharmacy, will travel to 18 countries pursuing fieldwork experience. Projects range from alleviating poverty through community-based participatory research in Benin to addressing racism and injustice leading to health disparities in New Zealand.
The Department's travel fellowships are funded through the generous donations of private individuals and organizations, as well as support from the Department of Global Health. Learn more about Department for Global Health fellowships for fieldwork here. 
Warren George Povey Endowed Fund for Global Health Students
Global Opportunities (GO) Health Fellowship
Strengthening Care Opportunities Through Partnership in Ethiopia (SCOPE) Fellowship
Global Mental Health Fellowship
Stergachis Endowed Fellowship for International Exchange
​Thomas Francis, Jr. Global Health Fellowship
WARREN GEORGE POVEY ENDOWED FUND FOR GLOBAL HEALTH STUDENTS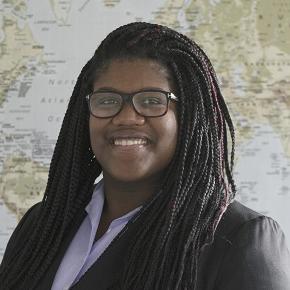 Briana Williams, MPH student, Department of Global Health | Guatemala
Project: Sexual and Reproductive Health Education for Indigenous Women
Briana Williams is a first year MPH student in the Department of Global Health. Originally from Houston, Texas, she studied engineering at the University of Virginia. After graduation, she moved to Guatemala to work on collaborative reproductive health and water and sanitation projects with a small NGO. Through this experience, she found her passion of global health and decided to pursue her degree at the UW. With funding from the Warren G. Povey Endowed Fund, Briana will return to Guatemala to work in sexual and reproductive health education for indigenous women in the Lake Atitlan region. Briana hopes to use this education project to promote social justice and empowerment among this generally marginalized group.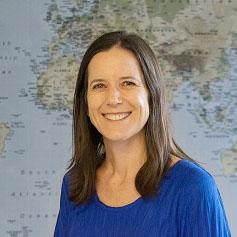 Paige Stringer, MPH student, Department of Global Health​ | Mongolia
Project: Navigating Hearing Loss in Newborns
Paige Stringer is a Global Health MPH student. Born with a severe hearing loss, Stringer benefited from early identification and intervention services to learn to listen and speak. She held management positions in the for-profit sector before establishing the Global Foundation For Children With Hearing Loss in 2009. As Executive Director, Stringer leads the nonprofit organization's work in developing countries to raise awareness, develop professional expertise, and establish services that babies and children with hearing loss need to reach their potential. Stringer also contributes to hearing health advocacy at the WHO in Geneva. Stringer's thesis focuses on the family experience in Mongolia as they navigate hearing loss in their newborns. It explores social justice issues that arise when family and community have limited understanding and access to pediatric hearing health services. Stringer looks forward to providing the Mongolian medical community with a useful resource in support of their commitment to families of children with hearing loss.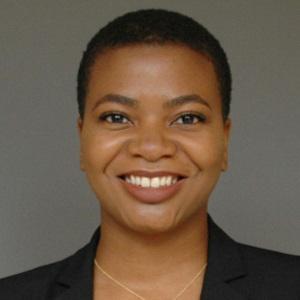 Naomi Nkinsi, Medical student, School of Medicine | South Africa
Project: Investigating the Impact of Food Insecurity on Health Outcomes of Adults with HIV/AIDS
Naomi is a first year medical student at the UWSOM in the Global Health Pathway program. She received her undergraduate degrees in Public Health and Cellular, Molecular, and Developmental Biology from UW in 2016 and worked as a research technician at the Fred Hutchinson Cancer Research Center prior to medical school. Naomi's background as a first generation immigrant from Cameroon and family ties in the Democratic Republic of Congo inspired her interest in global health and desire to work in under-resourced regions of the world. Naomi hopes that her project investigating the impact of food insecurity on the health outcomes of adults with HIV/AIDS in the Umlazi Township of Durban, South Africa will encourage the uptake of food supplementation programming at all healthcare centers treating those with HIV/AIDS.
GLOBAL OPPORTUNITIES (GO) HEALTH FELLOWSHIP
Aaron Pomerantz, MPH student, Department of Global Health | Nigeria
Project: Influence of Religious Beliefs on Breast Cancer-Care Seeking Behaviors
Aaron Pomerantz is an MPH candidate in the Community-Oriented Public Health Practice program. After graduating from the University of Puget Sound with a degree in Psychology and Bioethics, he served as a Health Extension Volunteer with Peace Corps in The Gambia. The GO Health fellowship will enable him to travel to Akure, Ondo State, Nigeria this summer. He will be working with the Breast Cancer Association of Nigeria to study the influence of religious beliefs on breast cancer-care seeking behaviors. The research and ultimate deliverable will hopefully assist public health practitioners in creating stronger connections and communications with both women and religious leaders to enable better breast cancer-care for women across the state.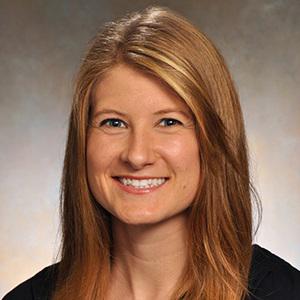 Emily Bartlett, Medical resident, Department of Emergency Medicine | Guatemala
Project: Transitioning from Pediatric to Adult HIV Care
Dr. Bartlett received her undergraduate degree from Cornell University and her MD from the University of Chicago. She is currently a resident physician in the Department of Emergency Medicine at the University of Washington. As an emergency medicine physician, she is passionate about providing care for people of all backgrounds in times of need. In addition to her clinical work, she has a particular interest in strengthening systems of care for acute illnesses and traumatic injuries in low resource settings.  
With the support of the GO Health fellowship, she will travel to Guatemala, a country of 17 million people, which recently established the first formal training program in emergency medicine in the country. While in Guatemala, she will work with the inaugural class of emergency medicine residents, serving as a clinical educator and conducting an educational needs assessment to help guide future directions for this exciting initiative.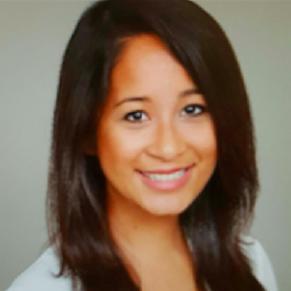 Ritika Batajoo, Medical resident, Department of Psychiatry | Nepal
Project: Improve Understanding of Benzodiazepine Over-Prescription in Nepal
Ritika Batajoo is a second-year Psychiatry resident at the University of Washington Medical Center. She received her undergraduate, master in public health, and medical degrees from the University of Wisconsin. ­­Ritika is interested in working with low-resourced populations both domestically and internationally to help improve access and quality of mental health care. Since Ritika is originally from Nepal and wants to do culturally relevant work there, Ritika's research project combines her desire to work in Nepal with her interest in substance use disorders. Through the Global Opportunities fellowship, Ritika will be able to carry out her research study, which aims to improve understanding of benzodiazepine over-prescription in Nepal and develop an intervention to reduce the prescription of this class of medications. It will also provide Ritika with an opportunity to better understand the mental health system in Nepal and develop collaborations, which will be beneficial as she develops her career trajectory.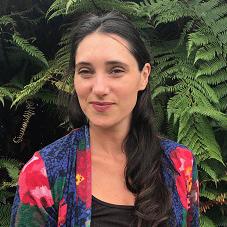 Rebecca A. Bachman, MLA student, College of Built Environments | Peru
Project: Apply Design Thinking to Complex Challenges in Rapidly Urbanizing City
Rebecca's work lies at the intersection between the built environment and global health. Rebecca is pursuing a Master of Landscape Architecture from the College of Built Environments as well as a Graduate Certificate of Global Health. With the generous support of the GO Health Fellowship, she will conduct research in Iquitos, Peru this summer as foundation for her upcoming year of building a master's thesis and certificate capstone. The research will apply design thinking to complex challenges in the rapidly urbanizing Amazonian city through a design studio. The goal is to create upstream solutions for global health issues. Through this work, Rebecca is synthesizing her experiences in Latin American Studies, previous work in a Brazilian favela, years of work in horticulture, and her current studies of landscape architecture and global health.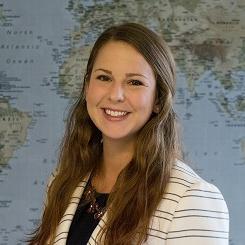 Kim Baker, MPH student, Department of Global Health | Mozambique
Project: Perceptions of a Mobile Application for Immunization Supply Chain and Health Facility Data Management
Kim is a first-year Masters of Public Health student in the Global Health track. Additionally, she will complete a certificate through University of Washington's Human-Centered Design Engineering program this June. With the GO Health Fellowship, Kim looks forward to connecting her interests in Global Health and Design. Her research will center around Mozambican healthcare workers' perceptions of a mobile application for immunization supply chain and health facility data management. Prior to coming to UW, Kim worked as a Monitoring & Evaluation Associate at a health and development NGO in Nicaragua.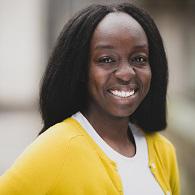 Marie-Claire Gwayi-Chore, PhD Student, Department of Global Health, Implementation Science | Benin
Project: Conducting a qualitative process evaluation of implementation science research activities as part of a hybrid trial
Marie-Claire Gwayi-Chore is a PhD student in the Global Health Implementation Science (IS) program. She is a global health specialist with nearly ten years of experience implementing large-scale school- and community-based interventions within impact evaluation settings in low- and middle-income countries (LMICs). She currently serves as a Research Assistant for DeWorm3, a hybrid cluster randomized controlled trial in Benin, India, and Malawi assessing the feasibility of interrupting the transmission of soil-transmitted helminths (STH). For her project, she will conduct a qualitative process evaluation of ongoing DeWorm3 IS research activities in Benin to: (1) gain a better understanding of perceptions of local IS implementers about the process of implementing IS research and its feasibility within an LMIC, (2) detail challenges and successes regarding the adaptability of novel IS instruments within an LMIC context and (3) develop a set of recommendations to optimize future IS activities. She is also interesting in learning about the voodoo culture in Benin to develop potential collaborations with local voodoo communities during community sensitization and mobilization activities to improve intervention uptake.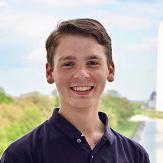 Graham Crawbuck, MS student, Department of Epidemiology | Kenya
Project: Conducting Community Health Needs Assessments with Maasai Association
Graham Crawbuck is a first-year MS student in the Department of Epidemiology at the University of Washington (UW). Prior to coming to UW, Graham completed his Bachelor of Science degree in public health at The George Washington University (GW). Between programs, Graham worked as a Research Assistant at the GW Cancer Center, where he conducted qualitative research related to health equity in oncology care. Graham has a passion for applied public health and is currently a member of the Student Epidemic Action Leadership (SEAL) Team, as well as a TA for the undergraduate course Outbreak Investigation. With support from the GO Health Fellowship, he will travel to Merrueshi Village, Kenya and conduct a community health needs assessment in partnership with the Maasai Association.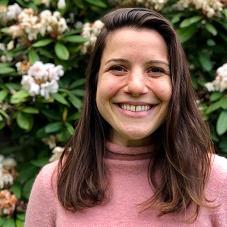 Laura Blasi, MPH student, Nutritional Sciences | Kenya
Project: Creating a Breastfeeding Counseling Course for Local Nursing Staff
Laura Blasi is enrolled in the Graduate Coordinated Program in Dietetics. She is working simultaneously towards the completion of a Master in Public Health in Nutritional Sciences and the coursework & practice experiences necessary to become a Registered Dietitian. Prior to living in Seattle, she lived in New York City where she spent several years working at a nonprofit serving the homeless population and teaching nutrition education classes to children. As a GO Health Fellow, Laura will have the opportunity to travel to Naivasha, Kenya and create a breastfeeding counseling course for nursing staff at the local hospital for her MPH Capstone project. Upon completion of her graduate program, Laura plans to pursue a career in global health and work specifically with mothers and children.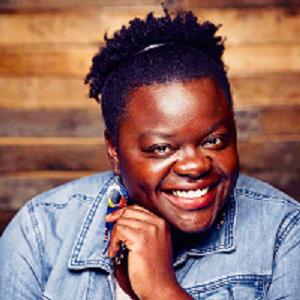 Dorothy Mangale, PhD student, Department of Global Health | Kenya
Project: Conducting Costing Study Aimed at Establish Cost Effectiveness of HPV Vaccinations
Dorothy is a first year PhD student in the Global Health program. She graduated from Duke University with a Masters in Global Health, has worked at Path, and at the University of Washington. Dorothy's background is in infectious disease research and has interests in understanding factors affecting survival of children following an acute infection. Dorothy is currently leading secondary analysis of data from Kenya to estimate the prevalence of HIV exposure among stunted and acutely malnourished children. She is also interested in characterizing gaps in existing public health programs. With support from the GO-HEALTH fellowship, Dorothy will travel to Kenya to conduct a costing study which aims to establish cost and cost effectiveness of vaccinating Kenyan girls against HPV. This project is aligned with WHO's cervical cancer elimination efforts and the data gathered will inform on-going work in Kenya and sub-Saharan Africa to develop an investment case for HPV vaccination.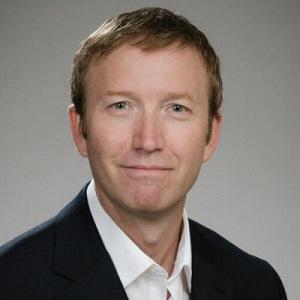 Erik J. Landaas, PhD student, CHOICE Institute, School of Pharmacy l Thailand
Project: Conducting Clinical Trial to Test Performance of PupilScreen App
Erik is a third year of his PhD in the Comparative Health Outcomes, Policy, and Economics (CHOICE) Institute. Erik completed his MPH from the UW, and has an extensive work history in healthcare policy, epidemiology and health technology assessment. He has been working at UW Medicine in partnership on Smart Innovation – a hospital based health technology assessment program that reviews new medical technologies for adoption consideration. Erik has been also working on the development of a new smart phone app called PupilScreen. The PupilScreen app assesses the pupil response to the smartphone's flash to detect traumatic brain injury (TBI). PupilScreen uses imaging from suspected TBI patient's eyes and uses a proprietary machine learning algorithm to determine pupillary function for TBI screening. Erik is conducting a clinical trial in Thailand to test the performance of the new phone app.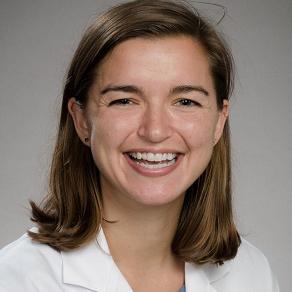 Callan Fockele, Medical resident, Department of Emergency Medicine | New Zealand
Project: Addressing Issues of Racism and Injustice Leading to Health Disparities 
Callan Fockele is a third year emergency medicine resident at the University of Washington with experience in global health, care for vulnerable populations, and community engagement. Her previous work has taken her to a free drop-in clinic for adolescents in Christchurch, New Zealand; a rural mission hospital in Mwandi, Zambia; a migrant mobile clinic in Ohio; the coalfields of West Virginia; and the frontlines of the opioid epidemic in Seattle. She will use the GO Health Fellowship to support her work partnering with the Taranaki District Health Board, located in the rural western corner of New Zealand's North Island, on an oral history project, where she will engage elders in a local Maori tribe on housing and wellbeing. This work is one small piece of a much larger coordinated effort to address how their country's history of racism and injustice leads to the continued health disparities of the Maori people. 
Hope Freije, MLA student, College of Built Environments | Peru
Project: Exploring Design Interventions to Increase Human and Ecological Health
Hope Freije is a graduate student studying Landscape Architecture in the College of Built Environments. She received a B.S. in Biology - Evolution and Ecology from UC Davis, during which time she interned for the Cadenasso Landscape and Urban Ecology Lab and studied Tropical Biology in Monteverde, Costa Rica. Before returning for her Masters, she worked in habitat restoration and design build in San Francisco. Now as a design student, she sees the opportunity to address public health through the built environment. Through funding from the GO Health Fellowship, she will be exploring design interventions to increase human and ecological health in Iquitos, Peru, a city on the Amazon River. By collaborating with botanists, city planners, and architects in Iquitos, she hopes to generate design ideas that are place-specific but with wider potential for application in the urbanizing tropics.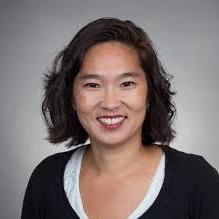 Abigail Link, PhD student, School of Nursing | Uganda
Project: Evaluating a Standard of Care Program for Cryptococcal Meningitis 
Abigail Link is a PhD student in the School of Nursing at the University of Washington.  She holds a BSN from Bethel College and a MPH from Boston University. Prior to starting her PhD training, she worked in Uganda, teaching Bachelors of Midwifery students through Global Health Service Partnership.  She is particularly interested in HIV research and plans to have a research career addressing global health issues.
She is excited to be going back to Uganda to evaluate a standard of care program for cryptococcal meningitis (CM) among HIV patients and understand how patient and provider experiences with care-seeking, diagnosis and treatment affect CM mortality and morbidity outcomes. She hopes these findings will help support and improve the standard of care program and guide future interventions to decrease CM mortality and morbidity.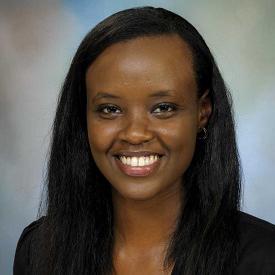 Nancy Mugisha, Medical resident, Department of Internal Medicine | Ivory Coast
Project: Evaluating the Effects of Performance-Based Financing on Healthcare Workers
Nancy Mugisha is a first year resident physician in the department of Internal Medicine.  She completed her medical school at the University of Texas Medical Branch. During medical school, she completed a field epidemiology training in Peru, where she received hands-on training in outbreak investigation through various outbreak simulations. She later worked as an intern with the Rwandan Ministry of Health, supporting Ministry of Health agents to evaluate community health centers' adherence to the Ministry of Health's guidelines on reproductive health services.
She will be working with Health Alliance International (HAI) to evaluate the effects of performance based financing on healthcare workers in Ivory Coast. The global opportunities fellowship will allow her to further enrich her knowledge and skills in global health through that project, as she aspires to work in healthcare delivery and programs implementation throughout her career, in addition to working as a primary care provider.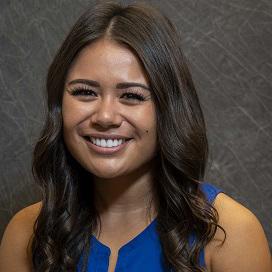 Shanelle Briggs, Medical student, School of Medicine​ | Peru
Project: Increasing Access of Dermatology by Decreasing the Burden of Travel
Shanelle Briggs is a medical student who graduated from Washington State University with degrees in Basic Medical Sciences and Spanish. During her undergraduate career, she studied abroad in Costa Rica and Spain. She also went on medical mission trips to Guatemala where she did research and volunteered as a translator. While shadowing physicians and watching procedures abroad, Shanelle developed an interest in dermatology. Thus, she hopes to combine her love for both dermatology and global health this summer. She will be participating in UWSOM's Global Health Immersion Program in Lima, Peru. Shanelle's project involves introducing teledermatology to this community under the mentorship of a Peruvian dermatologist, Dr. Eberth Quijano, and Dr. Andrea Kalus, a dermatologist at UW. During her eight weeks in Lima, she aims to increase access of dermatology care to patients by decreasing the burden of travel and allowing for more efficient follow-up care.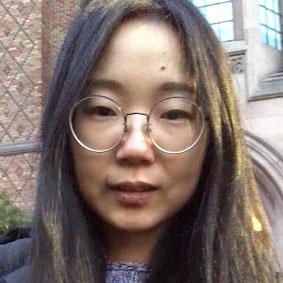 Wenjia Liu, PhD student, School of Nursing​ | Kenya
Project: Psychosocial Healthcare, Transcultural Nursing and Social Determinants of Health
Wenjia Liu is a first year PhD student at University of Washington School of Nursing. She got her Bachelor's and Master's degree in nursing from Wuhan University, China, and then came to Seattle to continue the PhD study. She is interested in global health, HIV/AIDS prevention and psychosocial healthcare, transcultural nursing and social determinants of health. Through this work opportunity at the Merrueshi Village with GO Health Kenya Fellowship, she hopes to gain experience in working in global resource-limited settings and collaborating with the local community, and also learn about the Maasai culture.
STRENGTHENING CARE OPPORTUNITIES THROUGH PARTNERSHIP IN ETHIOPIA (SCOPE) FELLOWSHIP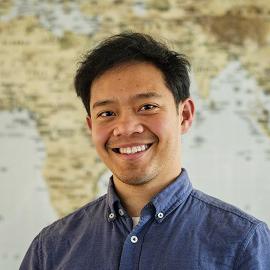 Lorenzo Tolentino, MPH student, Department of Global Health | Ethiopia
Project: Utilize Faith-Based Approach to Improve Maternal and Child Health Outcomes
Lorenzo is a first-year student in the MPH - Global Health program at the University of Washington. Hailing from Atlanta, Georgia with an undergraduate background in Environmental Engineering, he has worked in various capacities as a researcher, most recently developing novel diagnostic tools for detecting risk of obstructed labor among prospective Ethiopian mothers in Addis Ababa, Ethiopia.

Through his fellowship with SCOPE in Gondar, Ethiopia, he hopes to expand on his experience with device-based interventions and gain exposure on culturally adapted health programs by working with colleagues from the University of Gondar on  several RCTs that utilize a faith-based approach to improve maternal and child health outcomes.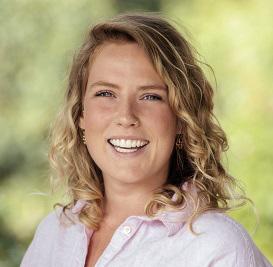 Tess Harpur, MPH student, Department of Global Health | Ethiopia
Project: Improving Maternal and Child Health Outcomes
Tess is a first year MPH student in the Department of Global Health. She previously attended Boston University where she received a BS degree in Health Sciences. After graduation she served as a Community Health Peace Corps volunteer in Mozambique. Her focus was on HIV and nutrition status, specifically among mothers and children. Working with community leaders, she facilitated community demonstrations and worked to increase uptake of clinic nutrition resources by rural community members. Tess subsequently spent time working for a non-profit as a field research assistant in Ghana where she coordinated clinic management and data analysis between the local team and the US based team. Tess is now looking forward to spending six months in Gondar, Ethiopia as a SCOPE fellow working on projects to improve maternal and child health outcomes. She is excited to put many of the skills she has learned during her MPH training into practice.
THOMAS FRANCIS, JR. GLOBAL HEALTH FELLOWSHIP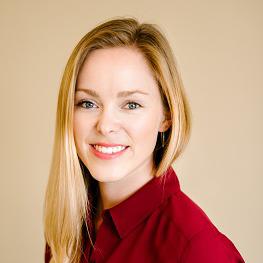 Anna Larsen, PhD student, Department of Epidemiology | Kenya
Project: Understanding the Burden of Depression Throughout Pregnancy and Postpartum among Women in Western Kenya 
Anna Larsen is a first-year PhD student in the Department of Epidemiology. She previously received a MPH in Epidemiology from Columbia University and BS in Biology and Public Health from University of Washington. Prior to joining the PhD program, Anna was involved in a range of studies focused on prevention of maternal-to-child transmission of HIV, maternal and child health, and HIV-associated malignancies at organizations including Fred Hutch, CDC, Columbia University, and PATH. She is passionate about improving health for women, adolescents, and children in low-resource settings. Anna is currently a Research Assistant with the Global Center for Integrated Health of Women, Adolescents, and Children supporting large-scale studies delivering pre-exposure prophylaxis (PrEP) to prevent HIV infection in Kenyan women. With support from the Thomas Francis Jr. award, Anna will pursue data collection supporting her research interest in understanding the burden of depression throughout pregnancy and postpartum among women in Western Kenya.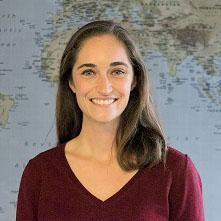 Rachel Wittenauer, MPH student, Department of Global Health | Kenya
Project: Evaluating Health Worker Perspectives of a New Electronic Immunization Record
Rachel Wittenauer is an MPH student in the Department of Global Health. Her research interests include global health security, the use of technology in health, health systems strengthening, and infectious disease prevention. She is currently an intern with PATH's Market Dynamics team supporting global elimination of relapsing malaria.
As a recipient of the Thomas Francis, Jr. Fellowship, Rachel plans to collaborate with I-TECH to evaluate health worker perspectives of a new electronic immunization record in Siaya county, Kenya. This work will serve as Rachel's thesis and inform national scale-up of the system as the Kenya Ministry of Health transitions away from paper-based health records. The goal of this project is to improve vaccination data to increase epidemic preparedness and reduce the burden of vaccine-preventable diseases. She is very grateful for this opportunity and is looking forward to learning from her colleagues in the field.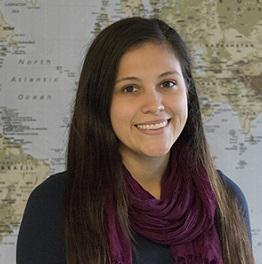 Alana Lopez, MPH student, Department of Global Health | Texas
Project: Addressing Stigma and Creating Social Support Networks with Gay and Bisexual Men 
Alana Lopez is a first year MPH student in the Department of Global Health. A Seattle-native Latina, Alana received her Bachelor's of Arts in Medical Anthropology and Global Health, with a minor in Political Science from the University of Washington. Most recently, Alana worked as a Community Health Peace Corps Volunteer in Ecuador. During her service, her work was focused in sexual and reproductive health, nutrition, and healthy lifestyles education and project management. After being awarded the Thomas Francis Jr. Global Health Fellowship, Alana hopes to work with Valley AIDS Council in Harlingen, Texas. Her project with this organization will focus on addressing stigma and creating social support networks with gay and bisexual men in these largely Latino, U.S.-Mexico border communities.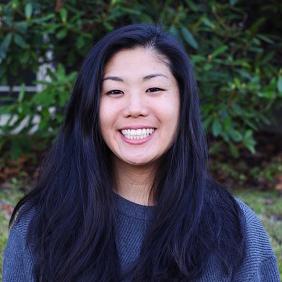 Hannah Atlas, MPH student, Department of Global Health | Nepal
Project: Measuring Baseline Prevalence of Food Insecurity, Malnutrition, and Intestinal Parasitic Infection
Hannah Atlas is a first year MPH student in the Department of Global Health. She is a research assistant for the Global WACh Gut Health and Child Survival Team and works on projects that aim to identify interventions to prevent morbidity and mortality attributed to infectious disease in under-five populations in low-resource settings. For her Thomas Francis Jr. Fellowship, Hannah will be traveling to Nepal to work in collaboration with the Department of Community Programs at the Dhulikhel Hospital. Her project will measure the baseline prevalence of food insecurity, malnutrition, and intestinal parasitic infection among school-aged children in rural Nepal. Through this fellowship, Hannah hopes to gain experience generating high quality epidemiologic data to inform country-level healthcare priorities and implementation strategies for community-based health programs.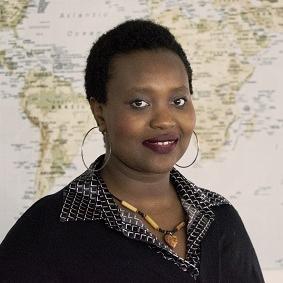 Nina Njeri Nganga, MPH student, Department of Global Health | Kenya
Project: Investigating Barriers to Offering HIV Testing in Family Planning Clinics
Nina Njeri Nganga is a first year MPH student at UW. She was born and raised in Nairobi, Kenya. She graduated from the University of Kansas in the fall of 2017 with a major in human biology and a minor in journalism. Prior to starting her MPH, Nina was a McNair Scholar and worked on a research project on maternal and child nutrition. Her research interests are in maternal infant and child health, family planning, health communication, tobacco advertisement, maternal nutrition and health disparities among African American women.
With the funding from the Thomas Francis Jr. Global Health Fellowship, Nina will travel to Kenya for her MPH practicum and Global WACh capstone. While in Kenya, she will conduct interviews with providers at six clinics to investigate barriers to offering HIV testing in family planning clinics. Additionally, she will abstract information from maternal child health booklets at the health centers in order to gather additional information on retesting to characterize maternal retesting practices. Through this experience, she hopes to continue building the foundation for doctoral work and her future career in MCH.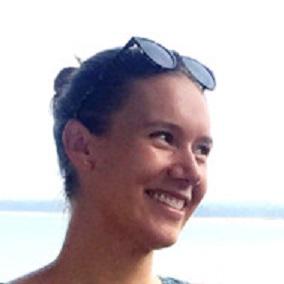 Julia Rogers, MPH student, Department of Epidemiology | Côte d'Ivoire
Project: Understanding the Mechanistic and Contextual Barriers Contributing to Poor HIV Index Case Detection
Julia is pursuing a Masters of Public Health in Epidemiology with a Global Health track. Prior to beginning her degree at UW, she spent five years in West Africa serving as a Community Health Peace Corps Volunteer in rural Burkina Faso and managing community health worker programs with Partners In Health Liberia. Julia is currently a Research Assistant leading homeless shelter site management and data analysis with the Seattle Flu Study, an initiative investigating the risk factors and transmission dynamics of pandemic respiratory viruses.
Through the Thomas Francis Fellowship, Julia will be working with Health Alliance International (HAI) to understand the mechanistic and contextual barriers contributing to poor HIV index case detection in northern Côte d'Ivoire, as well as delineating how the presence of performance-based financing mechanisms at HAI-supported facilities may be impacting these results.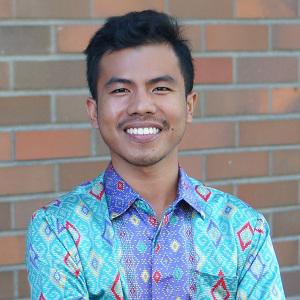 Haris Apriyanto, MPH student, Department of Global Health | East Timor
Project: Engaging Men on on Household Level Decision-Making 
Haris is pursuing his MPH in Global Health at the University of Washington. Before coming to the US, he earned degree in Nutrition and worked at University of Brawijaya as teaching team of Problem Based Learning Model, joined Flying Health Care of Indonesia Ministry of Health, and was involved in some health and education research and project in various regions in Indonesia. With the Thomas Francis Jr. Global Health Fellowship, Haris aims to do research project in East Timor, in collaboration with Health Alliance International, with an objective to better understand the role of Timorese man on women health seeking behavior. The objective of this research is to make recommendations to HAI and the Ministry of Health on how to effectively engage male partners regarding household level decision making to improve care seeking behaviors. The recommendations resulting from this research will bring additional community voices into program design and maximize male engagement and support for the Mother Support Group program.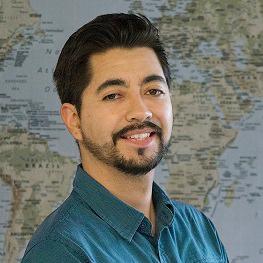 Edgar J. Calderon Infante, MPH student, Department of Global Health​ | Colombia
Project: Planning and Implementing Programs Aimed at Reducing Gender-Based Violence
Edgar is a first year MPH student in the department of Global Health and he is currently working on a Global Women Adolescent and Children Health (Global WACh) graduate certificate program in order to help address some of the challenges in these vulnerable populations. Edgar has worked in healthcare for eight years and served as a Peace Corps Volunteer in Botswana for three. His experience in the Peace Corps included working in improving the supply chain management of health commodities as well as managing trainings in supply chain as a co-adviser at the United States Agency for International Development (USAID) office. Edgar intends to use his fellowship to investigate the causes of Intimate Partner Violence in the indigenous region of Vaupes, Colombia. His research will be the preliminary work for the planning and implementation of programs that will aim to reduce all forms of gender-based violence in this region.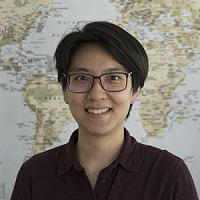 Yao He, PhD student, Department of Global Health | Côte d'Ivoire 
Project: Providing Information to Health Alliance International Regarding Delivery of HIV Testing
Yao is a Ph.D. student in Implementation Science at the University of Washington Department of Global Health. She is working with Dr. Steve Gloyd on the monitoring and evaluation (M&E) of the HIV program in Côte d'Ivoire at Health Alliance International (HAI). With the fellowship, Yao hopes to provide critical information to HAI regarding health facility-specific service delivery of HIV testing and treatment and an analysis of how program data collection, reporting, and usage could be improved.
Before coming to UW in 2018, Yao was working at Fudan University on research topics such as China's global health diplomacy and medical education. She also worked on the implementation and M&E of a maternal and newborn health program in rural China at Save the Children. Yao received her MPH in Health Policy and Management from Columbia University and her BA in Health Policy from the University of Rochester.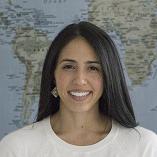 Stephanie Roche, PhD student, Department of Global Health | Kenya
Project: Intervention Design and Implementation 
Global public health practitioners have traditionally prioritized increasing volume of and access to services. Stephanie's research interests focus on understanding the quality of those services as well as patient and healthcare worker experiences of care. She is currently involved in research on the implementation of pre-exposure prophylaxis across different care delivery platforms in Kenya and South Africa, and on assessing local capacity building through short-term surgical missions in Guatemala. Through doctoral studies, Stephanie seeks to expand her knowledge of intervention design and implementation, with a focus on maximizing care quality and ensuring patient dignity. She aspires to teach and conduct research at the intersection of quality improvement and global patient safety.
GLOBAL MENTAL HEALTH FELLOWSHIP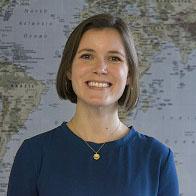 Wilson Hammett, MPH student, Department of Global Health I Mozambique
Project: Evaluating the Effectiveness of Task-Sharing Mental Health Intervention 
Wilson is a first-year master's student in the Department of Global Health. As a native of Blacksburg, Virginia, Wilson first became passionate about mental health after the Virginia Tech shooting in 2007. This interest later deepened while teaching middle school in New Orleans, where she found a profound lack of access to mental health resources for her students with symptoms of Post-Traumatic Stress Disorder, a realization that prompted her decision to shift her academic and career focus to global mental health. Wilson's research interests include mental health intervention design and evaluation, with specific interest in addressing trauma in communities affected by violence or natural disaster. While at the University of Washington, Wilson has worked as a Research Assistant supporting Health Alliance International's mental health interventions in Mozambique. With the Global Mental Health Fellowship, Wilson plans to evaluate the initial effectiveness, acceptability and feasibility of the implementation of a task-sharing mental health intervention piloted in the public HIV care setting in Mozambique in order to inform potential scale up and future evidence-based interventions for improved mental health care integration.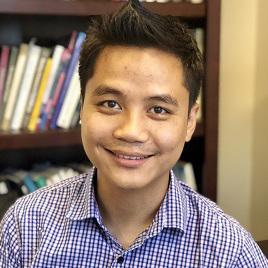 Sauharda Rai, PhD student, Jackson School of International Studies I Nepal
Project: Understanding How Migration and Disaster Affects Mental Health
Sauharda is a first year PhD student at The Jackson School of International Studies, University of Washington. Before coming to UW, Sauharda worked for seven years in Nepal, Ethiopia and South Africa studying the mental health effect of conflict and disaster, building mental health systems in post-conflict societies, addressing mental health stigma, and psychosocial re-integration of Nepali child soldiers. His area of interest lies in the intersection of conflict and global mental health focused in South Asia, particularly Nepal.
At UW, Sauharda is working on understanding how migration induced by conflict, political instability and disaster effects the mental health of their families left-behind in rural Nepal. He will be using theories and approaches from social sciences, psychiatry, psychology and medical anthropology to answer his research questions. Through the Global Mental Health Fellowship, he will be travelling back to Nepal and start piloting this work. He will be working together with his partner institutions in Nepal to conduct series of preliminary interviews and focus group discussions and also test his research methods.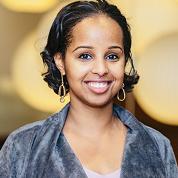 Amal Saleh, MPH student, Community-Oriented Public Health Practice, Department of Health Services I Kenya and Seattle
Project: Examining How Mental Health Problems are Addressed Among Somali Refugees
Amal is currently completing her first year as a graduate student in the University of Washington Community-Oriented Public Health Practice program within the School of Public Health. She is a Somali immigrant and has lived in Seattle for 20 years. As a future public health practitioner, she hopes to continue to work with vulnerable populations integrating social, environmental, and psychological factors to improve the long-term health and longevity of communities experiencing health disparities. The Global Mental Health Fellowship will allow her to carry out a research project that aims to examine how mental health problems are being addressed among Somali refugees in Kenya and Seattle and take the first steps toward testing novel methods for culturally sensitive collection of information about mental health care practices in refugee communities. 
STERGACHIS ENDOWED FELLOWSHIP FOR INTERNATIONAL EXCHANGE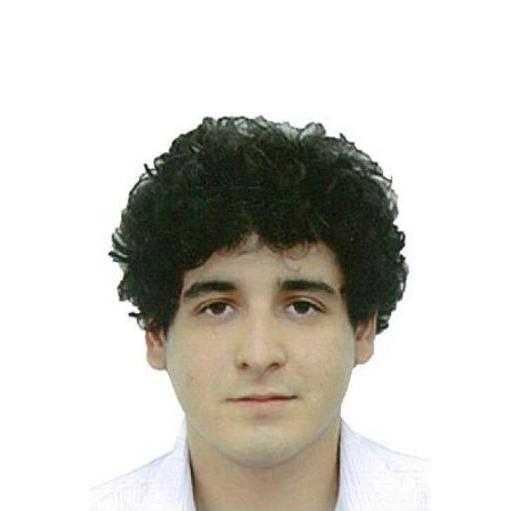 Enrique M. Saldarriaga, PhD student, CHOICE Institute for Health Economics, School of Pharmacy | Kenya
Project: Evaluation of Public and Health Policies
Enrique M. Saldarriaga is a 2nd year PhD Student in the CHOICE Institute for Health Economics. His work includes economic evaluation of competing interventions for decision making, mathematical modelling of infectious diseases, and analysis and evaluation of public and health policies. He has BA in Economics and MS in Epidemiology, both from Peru, where he's from. His experience includes research positions in the School of Public Health of University Cayetano and the Peruvian Ministry of Health.