A belief in health and equity for all people – and understanding the challenges that underrepresented minorities can face – sparked Courtney Jackson's path in global health. As an MPH student at the University of Washington, Jackson was able to thrive by finding strong women of color mentors along the way who helped create a space of belonging.
Today Jackson was named among the University of Washington's Husky 100, the university's top award honoring UW students who display exemplary work in their respective fields.
"I entered this space desperately seeking narratives of success to read myself into," Jackson shared. "I found those narratives in strong women of color such as Victoria Gardner, Michele Andrasik, Deepa Roa, Ahoua Kone, and Rachel Chapman who have made it their prerogative to create spaces of belonging for me and many others to thrive. Through their mentorship, I've learned that graduate school is about so much more than grades. It's about your development as an academic, a person, and a leader." 
Prior to making the Husky 100, Jackson worked as a research assistant for DGH and received the department's Endowed Fellowship for Global Health Excellence, Equity and Impact. Having spent time abroad—in both Nicaragua and Puerto Rico—Jackson says she was enlightened on several topics that go beyond the surface level pillars of caring.
"I was in Nicaragua working as a liaison between in-country program staff and US volunteers traveling for one-week public health infrastructure trips," Jackson said. "What started off feeling important quickly became problematic as I recognized the lack of systemic change. Yes, communities were being aided and jobs were being created; but the organization I worked for was siphoning providers from the public sector and creating a parallel system of care. Yes, students were building relationships with people abroad; but those students were often limited to the white, middle class population with the resources and access to participate."
Jackson will tell you that she believes health and equity of all people are the core tenets of global health, regardless of borders. Jackson is driven to improve upon and help health systems evolve into something even greater. Her time in Puerto Rico included a research project centered on antenatal stress and anxiety. She's also delved into climate change and disaster relief, while funneling her domestic interests toward homelessness and mental health. This worldly and varied background led Jackson to a clearer perspective on global health and the changes she'd like to enact.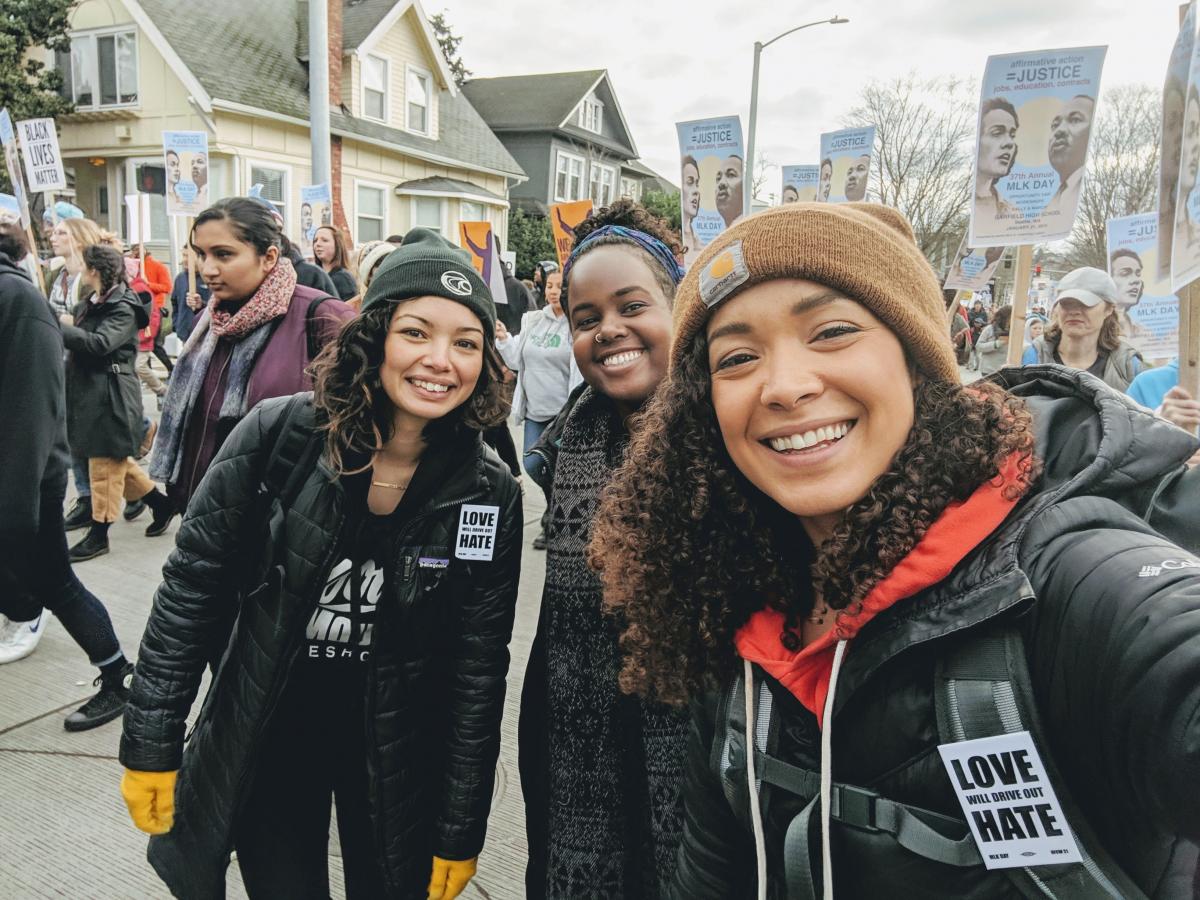 "My greatest passion in the field of global health, and the issue I most want to see fixed, is three-fold," Jackson explained. "Firstly, economic and academic support to build capacity in-country, so that the presence of foreign practitioners is no longer necessary. Secondly, the development of equitable trade policies and mechanisms of foreign aid that allow for agency, power-sharing, and paths out of poverty. And thirdly, the dismantling of global anti-blackness and the creation of systems of belonging that are co-created alongside people of color."
When asked what advice she would offer to younger students entering the department, Jackson chose to speak directly to those from historically marginalized groups.
"For students like me, whose identity this institution was not built for—persons with disabilities, refugees, migrants, indigenous populations, ethnic minorities, members of the LGBTQI+ community, and many others—I hope you take the time to find people who can support you in that growth."
As for making the Husky 100, Jackson described her feeling of gratitude upon learning the news.
"I felt, and continue to feel, entirely honored. Honored to stand in a space with so many amazing change-makers, honored to represent movements and projects that are larger than me, and honored to live, work, and learn with people that daily teach me the difference between humility and invisibility."