More than 300 UW students, faculty, staff, and community members recently participated in a panel discussion on police violence as a public health issue in Seattle. The event, organized by UW's Health Alliance International (HAI), Town Hall Seattle, UW Students of Color Affinity Group, UW Concerned Faculty, UW Department of Global Health, Red May, and Elliott Bay Book Company, explored community and legal strategies to stop police violence in commemoration of Charleena Lyles, who died at the hands of Seattle police one year ago.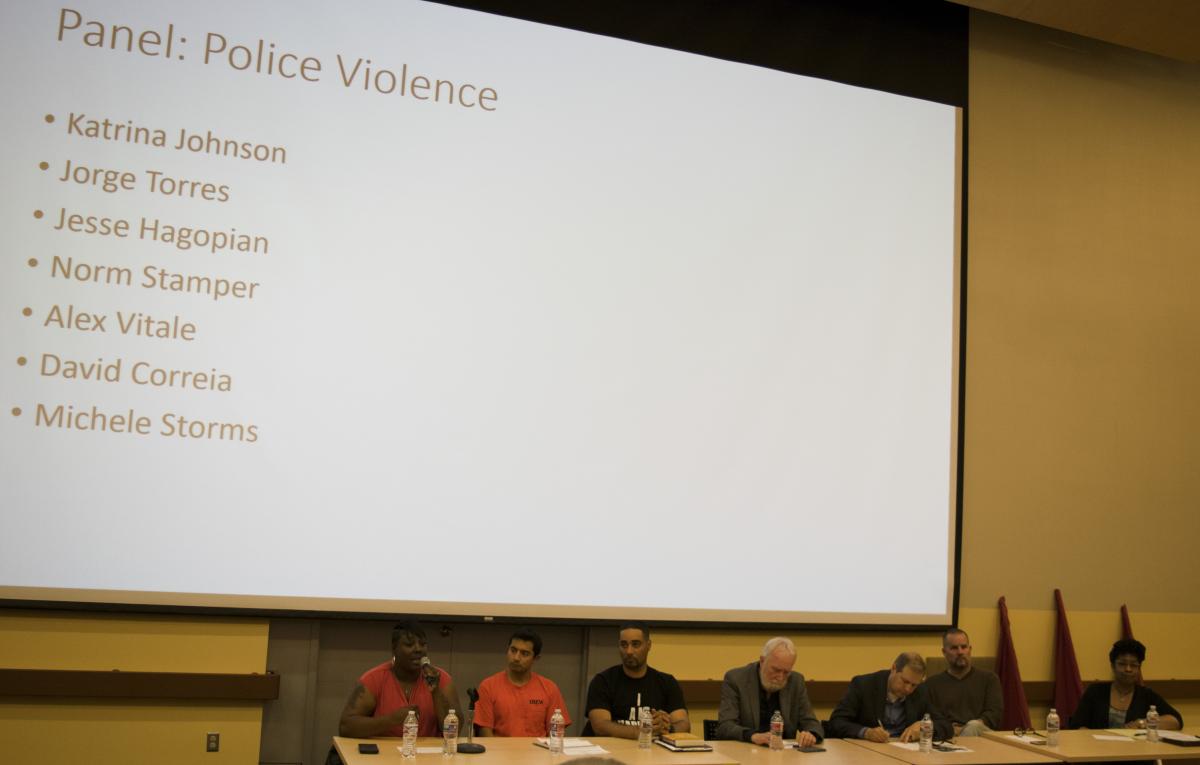 "You can't sit there and be disenfranchised and do nothing," said Katrina Johnson, first cousin of Charleena Lyles, family spokesperson, and community activist. "Get out there and vote."
Norm Stamper, former Seattle police chief, stated that, "Protection and preservation of human life is the police's first priority. My mantra is 'Everyone I encounter will live.' But there are too many police officers who do not place enough value on the sanctity of human life, who believe there are inferior people. They view the community as the enemy."
"Currently police officers cannot be held accountable unless you can prove malice. But Initiative 940 changes this – the initiative prioritizes training, adjusts the law governing the use of deadly force to bring it more line with the rest of the country, and will ensure that any investigation into the use of deadly force is impartial. This is a beginning step that the community made happen," said Michele Storms, Deputy Director, American Civil Liberties Union of Washington State (ACLU-WA).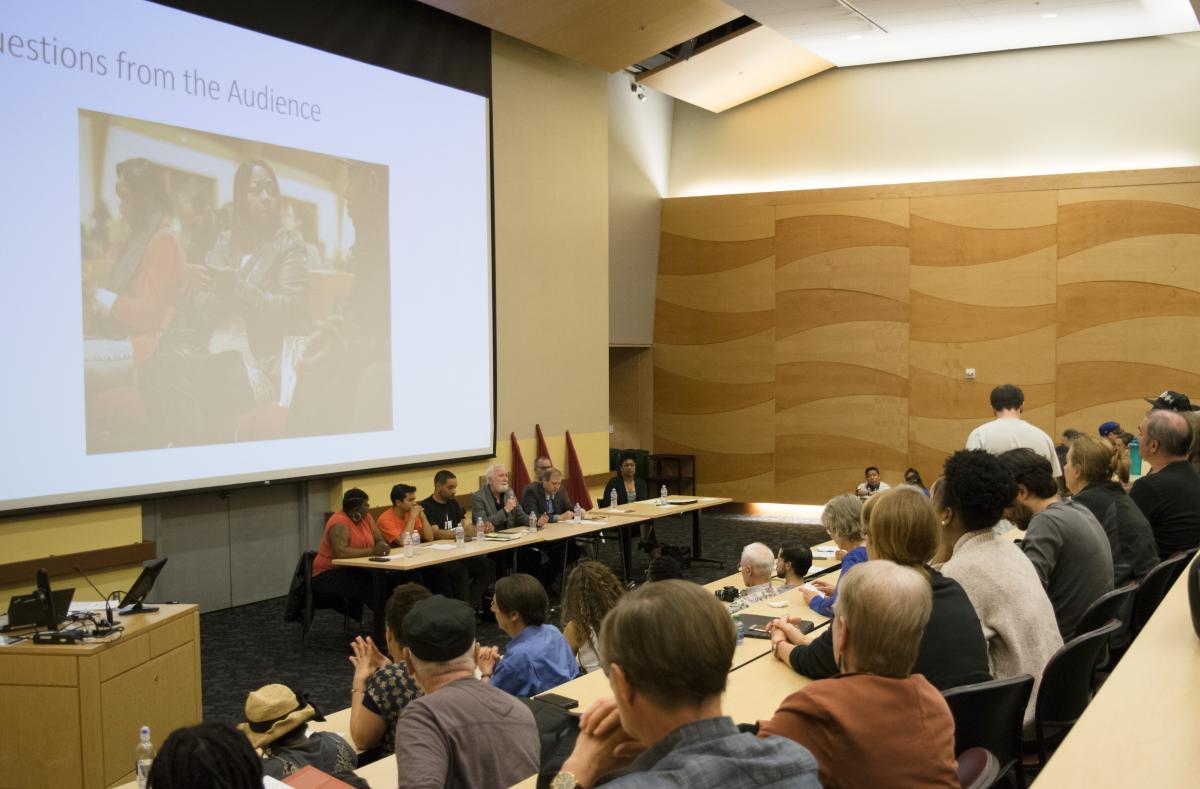 "Huge inequality is actually the upstream cause of police brutality," suggested Prof. Stephen Bezruchka, during the Q&A discussion that followed the panel session.
Watch the video of the full event, available from HAI.