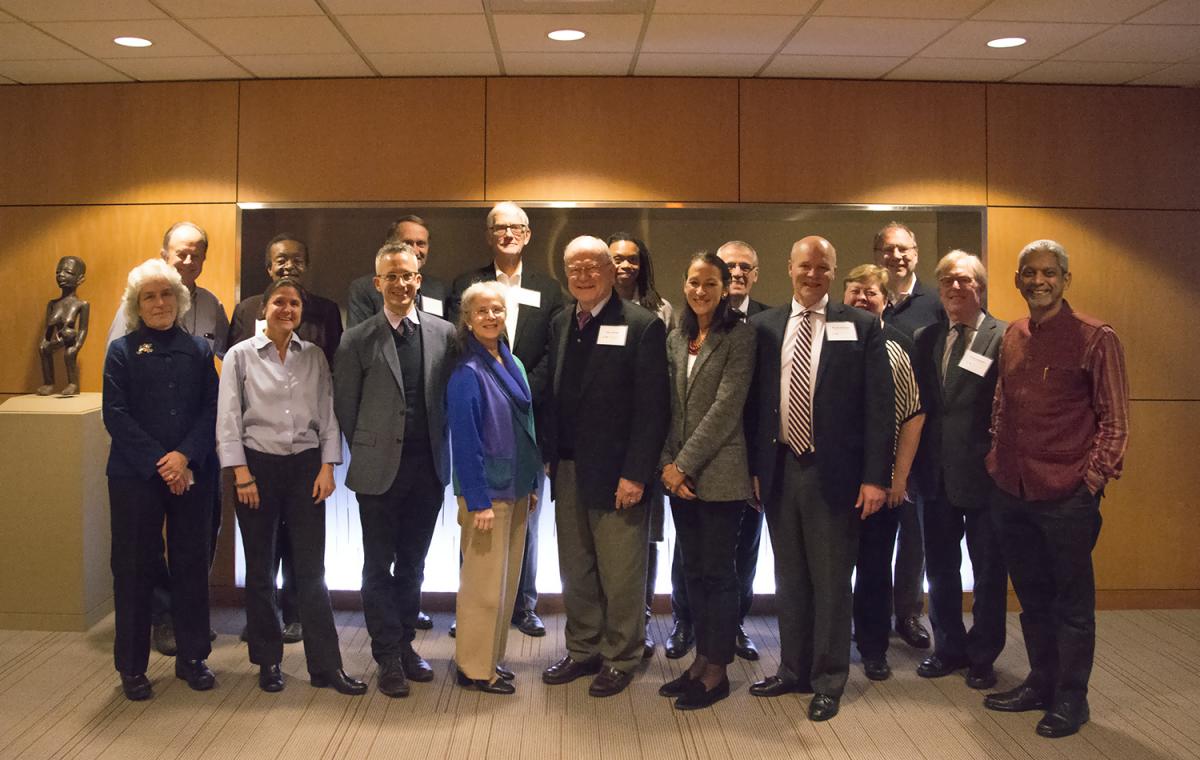 The University of Washington's Department of Global Health (DGH) held its biannual External Advisory Board (EAB) meeting November 6-7, 2017 in Seattle. More than 80 participants attended the meeting, including EAB members; DGH leadership, faculty and staff; and Department partners. The participants reviewed Department achievements and discussed recommendations for strengthening the Department's programs and impacts, and forging new directions as we enter our second decade.
External Advisory Board members include internationally recognized experts from a wide variety of disciplines, fields, organizations and countries — both within and beyond health sciences. The members include two former ministers of health, a former FDA Commissioner, and thought leaders in many of the issues that are front and center in global health today.  The meeting was chaired by Dr. Peter Piot, Director and Professor of Global Health, London School of Hygiene and Tropical Medicine who was the founding director of UNAIDS and the co-discoverer of the Ebola virus.
The meeting was opened by Dr. Judith Wasserheit, with an overview of the Department's history, current activities, and challenges and opportunities looking to the future, and by the Vice Chair, Dr. Jared Baeten, who reviewed the Department's progress in the key areas prioritized in the DGH strategic plan, and outlined an approach to defining metrics of success for the next three year planning cycle. 
The first day of the meeting focused on current and emerging priorities in research and global health practice, with presentations on four priorities: implementation science; global mental health; global pandemic disease preparedness and response; and family planning and adolescent health.
The second day was moderated by Dr. Carey Farquhar, Associate Chair for Academic Programs, who presented an overview of DGH Academic Programs, both current activities (such as the PhD program in Global Health Metrics and Implementation Science that was the first of its kind in the world), and introduced the discussion of two new programmatic initiatives: an undergraduate major option in global health and a Doctorate in Global Health Leadership and Practice.
The EAB members congratulated the Department on multiple accomplishments and impressive progress across the board, emphasizing work that is moving the Department forward toward achieving its mission. EAB members recognized that strategic assessment must continue to be a priority, including ongoing assessment of the evolution of the field of global health, seizing opportunities to harness the power of technology, and ensuring interdisciplinary collaboration.