The second annual Husky 100 recognizes outstanding UW undergraduates and graduate students from Bothell, Seattle and Tacoma in all areas of study who are making the most of their time at the UW.
This year's cohort of 100 students includes three global health students and alumni: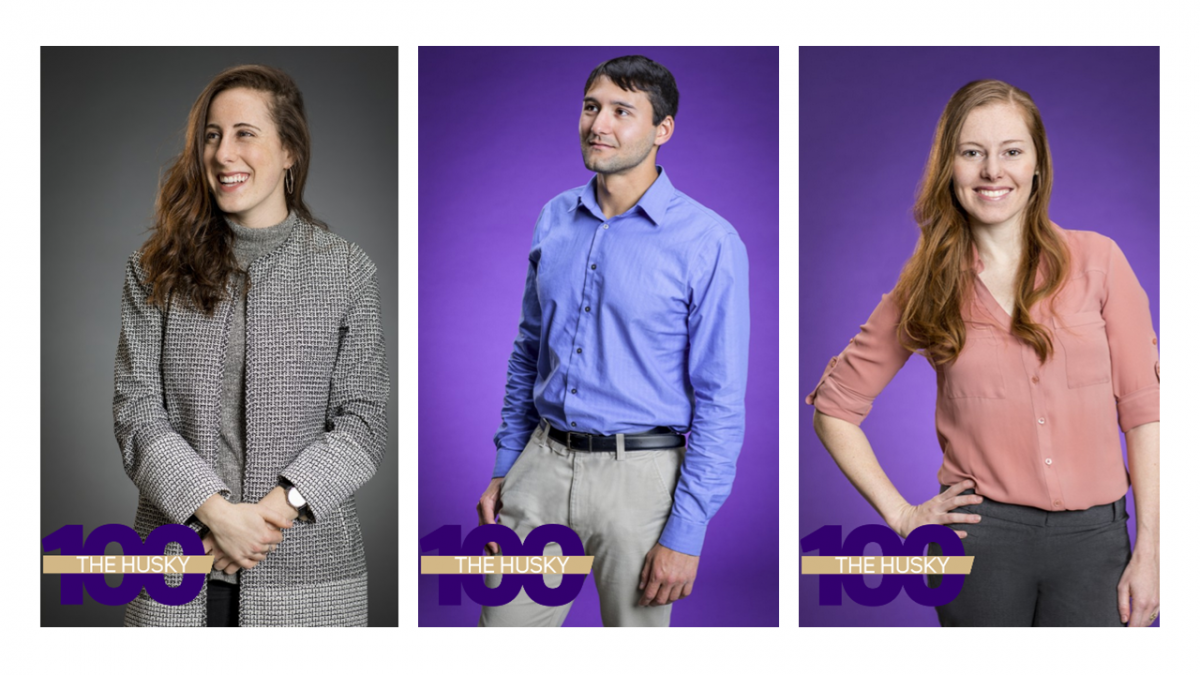 Lauren Mittelman, Global Health Minor (left)
Brianne D Huffstetler Rowan, MD / MPH in Global Health ('16) (right)
August Longino, MD / MPH in Global Health (center)
"We know that learning takes place in the classroom and the lab. But learning also happens through volunteer work, student clubs, internships, study abroad, leadership programs and jobs," said UW Provost and Executive Vice President Jerry Baldasty.
"It's these experiences that help students find out who they are and where they are going," he continued. "Through the Husky Experience, students discover their passions in life and work. They become independent thinkers and leaders. They gain the skills they need to prepare for rewarding careers in industry, community and in life. That's exactly what each of these 100 students are doing."
Congratulations to these students for making the most of their time at UW!
See the full list of Husky 100