By Alex Murphy
World TB Day, celebrated each year on March 24th, is an opportunity to raise awareness about the global burden of tuberculosis (TB).  The 2017 World TB Day theme is "Unite to End TB," and some faculty from the University of Washington (UW) embodied the work by creating a new partnership in Bangladesh. 
In early March, a group of UW faculty traveled to Bangladesh to explore opportunities for collaborative TB research in Asia and establish a formal partnership between UW and the International Centre for Diarrheal Disease Research, Bangladesh (icddr,b). TB overtook HIV as the leading infectious cause of death worldwide in 2015.
Paul Drain, MD, MPH, Assistant Professor of Global Health, led the trip with colleagues from UW departments of Global Health, Bioengineering, Environmental and Occupational Health and the Division of Allergy and Infectious Diseases in the School of Medicine. In Bangladesh, the group met with the icddr,b, the National Institute of Diseases of the Chest and Hospital, and the James Grant School of Public Health at BRAC University.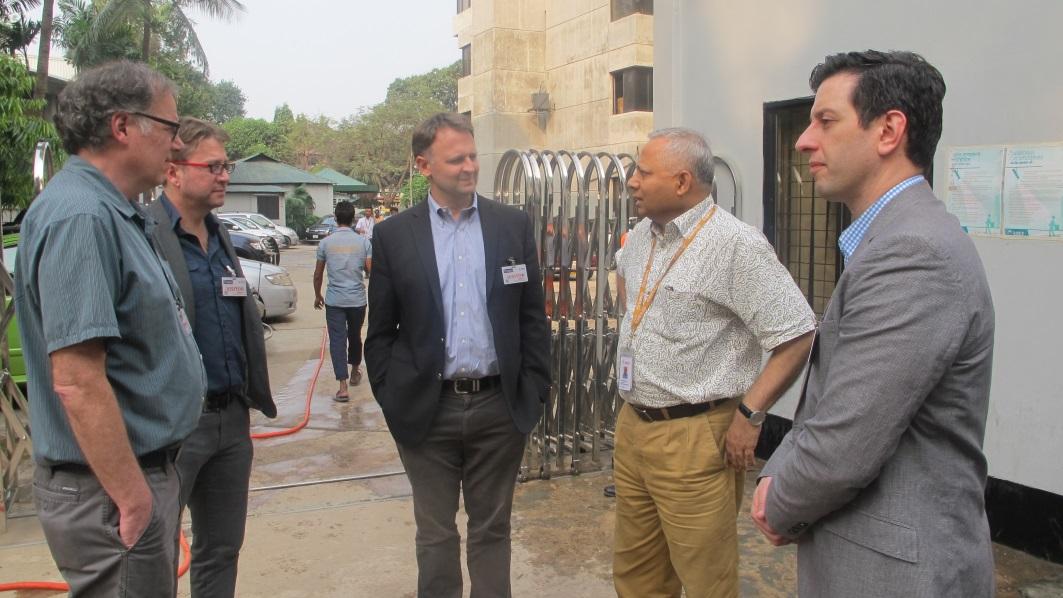 The World Health Organization (WHO) estimates that 28,500 people become ill from TB every day. In 2015, 60% of TB cases worldwide occurred in six countries – three of which are in Asia.[1]  
Faculty at UW have been conducting a wide array of scientific research on TB diagnosis, pathogenesis, epidemiology, treatment and management for several decades with local and global partners. Better coordination and more cross-departmental collaboration of these research efforts, in addition to international partnerships, could lead to a more sustainable global impact.
The Department of Global Health currently has over 60 faculty working on nearly 40 unique - and wide-ranging - projects related to TB including immunotherapy to prevent multi-drug resistance, enhancing governmental capacity to deliver treatment, and the epidemiology of the disease among various sub-populations.
The International Centre for Diarrheal Disease Research, Bangladesh is the world's largest cholera and diarrheal disease hospital; their primary focus has expanded to multiple infectious diseases, public health threats and healthcare delivery methods. The icddr,b is a pioneer in developing solutions to public health problems in resource-constrained countries through lab-based, clinical, epidemiological and health systems research. Based in Dhaka, icddr,b researchers have been working to eliminate TB in Bangladesh through early detection and treatment for more than 16 years.
[1] http://www.who.int/tb/global-tb-report-infographic.pdf?ua=1