by Sabra Zarâa, PharmD, Master of Public Health student and Fulbright Scholar
The annual Global Health Innovations Seminar was hosted by the Fulbright Program, in partnership with the Georgia State University (GSU), in Atlanta, Georgia on February 22-26, 2017. During the four-day seminar, students had the opportunity not only to engage with fellow Fulbrighters, but also with global health professionals and practitioners. People from 55 different countries attended, representing more than 40 different institutions in the United States and sharing common goals: increase mutual understanding, foster personal growth and forge lasting relations.
I am from Tunisia and was fortunate to attend, along with other current MPH students and Fulbright recipients from the School of Public Health at the University of Washington: Albertina Fredericka Sesay (Sierra Leone), Anu Aryal (Nepal), Dipti Rai, (Nepal), Taha Sabri (Pakistan) and Zaineb Abdulmajeed (Iraq).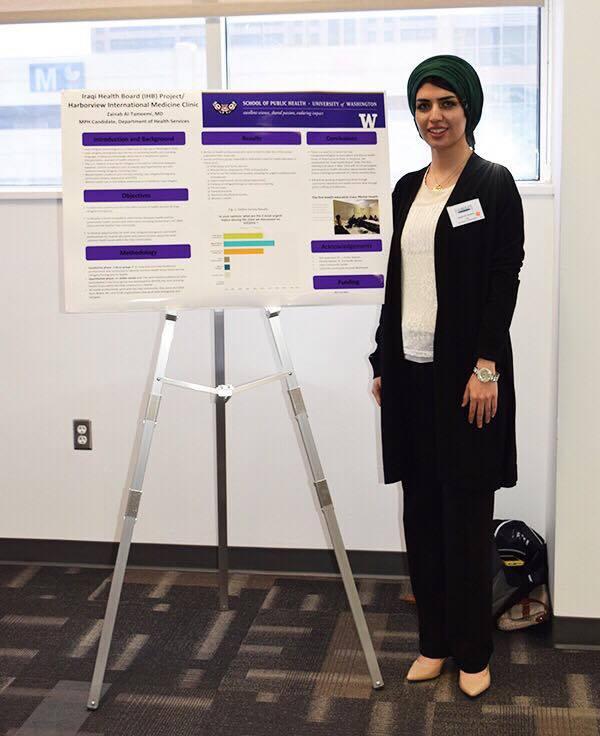 During the Fulbright Enrichment Seminar Anu Aryal and Zaineb Abdulmajeed displayed their work and presented to their peers via poster sessions, allowing for constructive feedback and invaluable networking opportunities.
UW students also actively participated in the discussions and presentations. Sabra Zaraa, Albertina Sesay and Taha Sabri volunteered to represent their respective tracks, "Public Health: Structure and Organization" and "The Public Health Government complex," reporting on the work done during the four days of the seminar.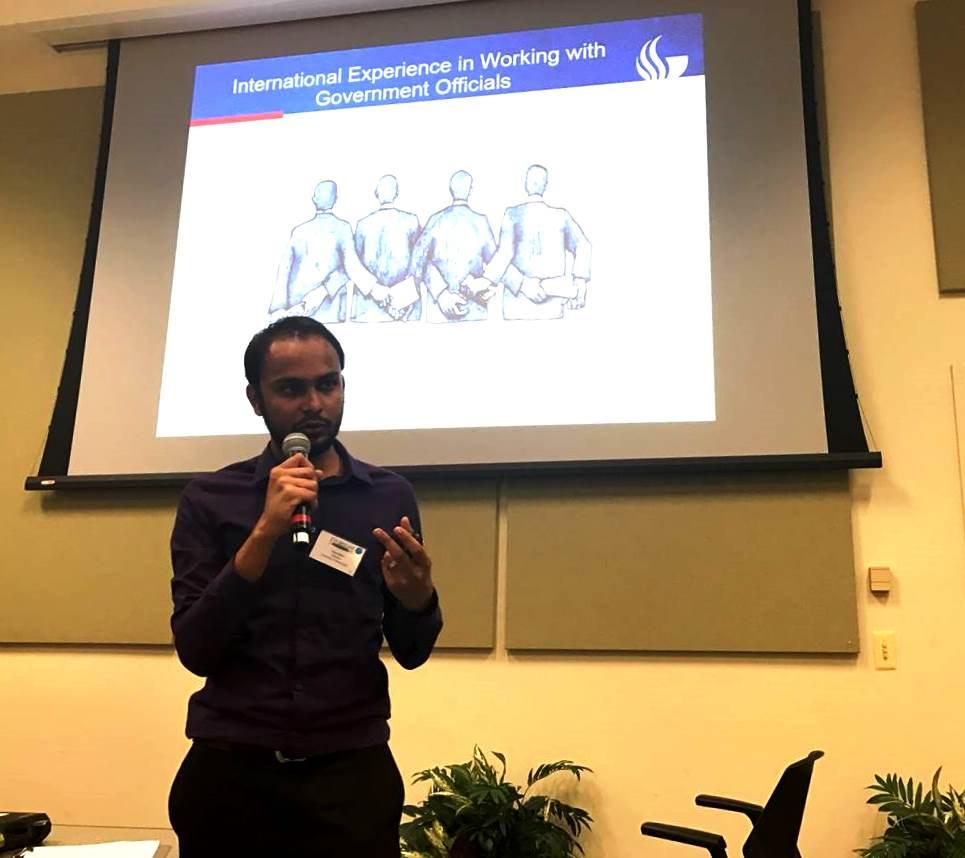 This conference also included a visit to the Centers for Disease Control and Prevention (CDC), an incredible opening dinner featuring the United Nations Ambassador Andrew Young, and a closing dinner in the Carter Center featuring the CDC acting-director and Assistant Surgeon General Dr. Anne Schuchat and our Alumnus the Emeritus Presidential Distinguished Professor of International Health Dr. William H. Foege. My fellow UW students report being extremely inspired by the guest speakers and very proud to represent our institution in such a diverse and unique event. 
As I reflect upon the seminar, I think it mirrors many of the values of the Department of Global Health at UW: excellence, innovation, impact, diversity, and global partnerships. Attending the seminar made me realize the outstanding nature of the UW program. University of Washington definitely deserves its place in the top #5 of the best Global Health programs in the world.