Clinical Associate Professor, Global Health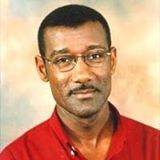 International Training and Education Center on Health (I-TECH)
Ethiopia
Ethiopia
Select from the following:
Biography
Wubshet Mamo, DVM, MVSc, PhD, is a Clinical Associate Professor ofGlobal Health at the University of Washington (UW). Dr Mamo, for the last 8 years has been a Program Director of Clinical Laboratory System Development and Quality Improvement Program within the UW's global health programs at the International Training and Education Center on Health (I-TECH) in Ethiopia, supporting in strengthening sustainable health system through strengthening the clinical and public health laboratory system, infrastructure, human capacity building and implementing laboratory quality management system (stepwise quality improvements), towards the international ISO-based accreditation.

Dr Mamo has several years of experience in global health programs planning, national laboratory strategic plan development, implementation, project development & management, coordination , pre-project validation, urban health development project appraisal and coordination with substantial experiences working within HIV/AIDS, TB laboratory diagnosis, prevention, care and treatment programs, and in community health development programs within global health context in resource limited settings.
Before joining I-TECH/UW, Dr Mamo worked (over 14 years) as an Associate Principal Scientist in early human therapeutic drug discovery research for GI, CNS (Alzheimer, stroke, Multiple sclerosis, Parkinson) diseases and pain control and leading various early drug discovery projects in the global biopharmaceutical research and development (R&D) at AstraZeneca, Sweden and has contributed to the early discovery of some new therapeutic drugs.

Dr Mamo has over 15 years experience of academic research (basic, applied and transitional), and has contributed to over 40 research publications/ articles/ book chapters. He is an Associate Professor of Medical Microbiology at a Swedish University with broad experience in teaching clinical microbiology (mainly infections-associated bacteriology) to medical, biomedical, veterinary students and training different clinical laboratory diagnostic methods.

Dr Mamo is an experienced veterinary surgeon with major interest in zoonotic diseases and "One Health" approach and facilitates the adaption of "One Health" to integrate human health, animal health, and ecosystem surveillance with a focus on antimicrobial resistance and investigation of the zoonotic origin of emerging epidemics.
Education
PhD (Swedish University)
DVM (Kharkov State Veterinary Academy)
MVSc (Kharkov State Veterinary Academy)
Languages
Amharic
French
Russian
Swedish
Health Topics
Community-based Primary Health Care
Drug and Vaccine Development
Environmental Health (incl. Climate Change)
Health Systems Strengthening and Human Resources
HIV/AIDS
Laboratory Strengthening
Neglected Diseases, Trop. Med. (incl. Parasites)
Quality Improvement
Zoonotic Diseases and Animal Health
Affiliated Organizations:
Publications
Peter Fonjungo, Mamo, W, et al. (2013). Field expansion of DNA polymerase chain reaction for early infant diagnosis of HIV-1: The Ethiopian experience. African Journal of Laboratory Medi-cine, Vol 2, No 1, 2013

Mamo, W., Fröman G. and Müller, H-P. (2000). Protection induced in mice vaccinated with re-combinant Collagen-binding protein (CnBP) and alpha-toxoid against intramammary infection with S.aureus. Microbiology & Immunology, 44:5:381-384.

Mamo, W., Jonsson, P. and Müller, H-P. (1995). Opsonization of S.aureus with a fibronectin-binding protein antiserum induces protection in mice. Microb. Pathogen, 19:49-55.

Mamo, W., Jonsson, P., Flock, J-I., Lindberg, M., Müller, H. P., Wadström, T. and Nelson, L. (1994). Vaccination against S. aureus mastitis: Immunological response of mice vaccinated with fibronectin-binding proteins (FnBps) to challenge with S. aureus. Vaccine, 12:11:988-992.

Mamo, W., and Fröman, G. (1994). Adhesion of S.aureus to bovine mammary epithelial cells induced after growth in milk whey. Microbiology and Immunology. 38:305-308.