Clinical Professor, Global Health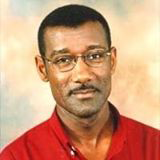 International Training and Education Center on Health (I-TECH)
Ethiopia
Phone Number:
(251) 911 821 624
Select from the following:
Biography
Dr. Wubshet Mamo is a Clinical Professor at UW, Department of Global Health, at the International Training and Education Center on Health (I-TECH). He has been UW Global Health Faculty staff for the last 13 years contributing to the improvement of health system in resource-limited settings.
He is an outcome-oriented global health professional with over 30 years career within health sector, focused on health equity with broad experience in health program, project leadership and management, health workforce (HWF) development required for a multitude of national public health programs, primary health care, health surveillance, including developing and implementing national AMR surveillance strategic plans, and monitoring and evaluation, health science implementation within key areas of science and health research relevant to resource-limited settings (Africa), and building local capacity in health priority areas.
Wubshet is an Associate Faculty at the CDT-Africa (Center for Innovative Drug Development and Therapeutic Trials for Africa), Ethiopia, Addis Ababa and Associate Professor in Medical Microbiology at the University of Uppsala, Medical Faculty, Sweden.
He has extensive experience in biomedical, pre-clinical research on human and animal health with broad research experience in bacterial infections, bacteria-host interactions, identifying mechanisms of infections, educating microbiology, advisory, supervision of undergraduate, graduate, post-graduate health research scientists. He authored, co-authored over 50 scientific publications on peer reviewed journals, newsletters, conference proceedings and book chapters.
Wubshet Mamo has over 14 years of experience in human therapeutic drug discovery pre-clinical research contributing to discovery of candidate drugs for GI, Auto-immune, CNS diseases and pain control. He has wide experience in prophylactic vaccine research, vaccine antigens identification. He is a trained veterinary surgeon, broad experience in vet medicine research with broad scientific knowledge and skills in sub-clinical and clinical infections, emerging/re-emerging infections, zoonosis, disease surveillance, and "One Health" approach integrating human, animal health, and ecosystem.
Education
PhD, Swedish University
DVM, Kharkov State Veterinary Academy
MVSc, Kharkov State Veterinary Academy
Languages
Amharic
French
Russian
Swedish
Health Topics
Disease Surveillance
Distance Learning
Drug and Vaccine Development
Ebola
Education and Training
Environmental Health (incl. Climate Change)
Health Information Systems
Health Interventions
HIV/AIDS
Host-Pathogen Interactions
Immunizations
Infectious Diseases (other than STDs)
Injury, Violence, Trauma and Domestic Violence
Laboratory Strengthening
Leadership and Organizational Development
Male Circumcision
Mental Health
One Health
Pathogenesis
Pharmaceutical Science
Primary Health Care
Zoonotic Diseases and Animal Health
DGH Centers, Programs and Initiatives and Affiliated Organizations
Expertise
Health System Strengthening, Global Health Project Implementation, Pharmaceutical Drug Development
Publications
Rajiha A; Mamo W. et al. (2018). Antimicrobial resistance surveillance in Ethiopia: Implementation experiences and lessons learned, AJLM, Vol 7, No 2.
Mamo W. (2018). One Health – A Method of Integrating Human, Animal, and Environmental Health, ASLM LabCulture: Issue 19
Peter Fonjungo, Mamo W, et al. (2013). Field expansion of DNA polymerase chain reaction for early infant diagnosis of HIV-1: The Ethiopian experience. AJLM, Vol 2, No 1.
Mamo W., Jonsson P. and Müller H-P. (1995). Opsonization of S. aureus with a fibronectin-binding protein antiserum induces protection in mice. Microb. Pathogen, 19:49-55
Mamo W., Jonsson P., Flock J-I., Lindberg M., Müller, H. P., Wadström T. and Nelson L. (1994). Vaccination against S. aureus mastitis: Immunological response of mice vaccinated with fibronectin-binding proteins (FnBps) to challenge with S. aureus. Vaccine, 12:11:988-992