Adjunct Professor, Global Health
Professor, Medicine - Allergy and Infectious Dis.
Adjunct Professor, Microbiology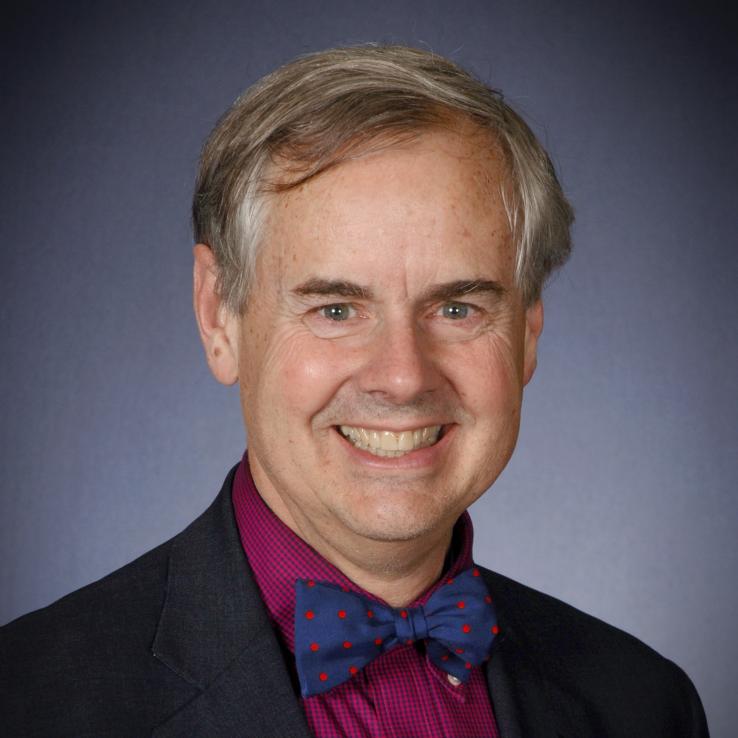 CERID
750 Republican Street, E606
University of Washington Box 358061
Box 357185
Seattle, WA 98109
United States
Phone Number:
206-543-2447
Select from the following:
Biography
Wes trained at MIT (undergraduate), Cornell Medical College and Rockefeller University for MD/PhD degrees, UC San Francisco for internal medicine and University of Washington (UW) for ID Fellowship. As a UW faculty member, Wes researches, practices medicine, teaches, and until 2017, led the Division of Allergy and Infectious Diseases at UW. Wes is the Director of the Center for Emerging and Re-emerging Infectious Diseases, which takes a multidisciplinary approach to identifying and developing diagnostic, therapeutic and vaccine solutions to emerging IDs. For the past 25 years, Wes works on pre-clinical drug development for malaria, trypanosomes, leishmania, and cryptosporidium. He works extensively in target-based drug development and, where possible, uses iterative structure-based drug development. Wes' lab is now characterizing a new preclinical drug candidate for the treatment of cryptosporidiosis. Recently Wes has been working on COVID-19/SARS-CoV-2 diagnostics and therapeutics. He is one of the Co-PIs of the United Antiviral Research Network (UWARN) funded by CREID/NIAID that includes International Partners in Brazil, Pakistan, Senegal, South Africa, and Taiwan.
Education
MD (Cornell University)
PhD (Rockefeller University)
BS (Massachusetts Institute of Technology)
Health Topics
Biodefense Infectious Diseases
COVID-19
Drug and Vaccine Development
Genomics
Host-Pathogen Interactions
Infectious Diseases
Innate Immunity
Laboratory Strengthening
Leishmaniasis
Malaria
Molecular Immunology
Neglected Diseases, Tropical Medicine (incl. Parasites)
Research
STDs (other than HIV)
TB
Viruses
Pathobiology research areas
DGH Centers, Programs and Initiatives and Affiliated Organizations
Publications
Van Voorhis WC, LS Hair, RM Steinman, and G Kaplan. (1982). Human dendritic cells: Enrichment and characterization from peripheral blood. J. Exp. Med. 155:1172-1187.

Guiguemde WA, Shelat AA, Bouck D, Duffy S, Crowther GJ, Davis PH, Smithson DC, Connelly M, Clark J, Zhu F, Jiménez-Díaz MB, Martinez MS, Wilson EB, Tripathi AK, Gut J, Sharlow ER, Bathurst I, El Mazouni F, Fowble JW, Forquer I, McGinley PL, Castro S, Angulo-Barturen I, Ferrer S, Rosenthal PJ, Derisi JL, Sullivan DJ, Lazo JS, Roos DS, Riscoe MK, Phillips MA, Rathod PK, Van Voorhis WC, Avery VM, Guy RK. (2010) Chemical genetics of Plasmodium falciparum. Nature. 465(7296):311-5. PMID: 20485428 PMCID: PMC2874979.

Ojo KK, Larson ET, Keyloun KR, Castaneda LJ, Derocher AE, Inampudi KK, Kim JE, Arakaki TL, Murphy RC, Zhang L, Napuli AJ, Maly DJ, Verlinde CL, Buckner FS, Parsons M, Hol WG, Merritt EA, Van Voorhis WC. (2010) Toxoplasma gondii calcium-dependent protein kinase 1 is a target for selective kinase inhibitors. Nat Struct Mol Biol. 17:602-7. PMID: 20436472 PMCID:PMC2896873.

Van Voorhis WC, Adams JH, Adelfio R, Ahyong V, Akabas MH, Alano P, Alday A, Alemán Resto Y, Alsibaee A, Alzualde A, Andrews KT, Avery SV, Avery VM, Ayong L, Baker M, Baker S, Ben Mamoun C, Bhatia S, Bickle Q, Bounaadja L, Bowling T, Bosch J, Boucher LE, Boyom FF, Brea J, Brennan M, Burton A, Caffrey CR, Camarda G, Carrasquilla M, Carter D, Belen Cassera M, Chih-Chien Cheng K, Chindaudomsate W, Chubb A, Colon BL, Colón-López DD, Corbett Y, Crowther GJ, Cowan N, D'Alessandro S, Le Dang N, Delves M, DeRisi JL, Du AY, Duffy S, Abd El-Salam El-Sayed S, Ferdig MT, Fernández Robledo JA, Fidock DA, Florent I, Fokou PV, Galstian A, Gamo FJ, Gokool S, Gold B, Golub T, Goldgof GM, Guha R, Guiguemde WA, Gural N, Guy RK, Hansen MA, Hanson KK, Hemphill A, Hooft van Huijsduijnen R, Horii T, Horrocks P, Hughes TB, Huston C, Igarashi I, Ingram-Sieber K, Itoe MA, Jadhav A, Naranuntarat Jensen A, Jensen LT, Jiang RH, Kaiser A, Keiser J, Ketas T, Kicka S, Kim S, Kirk K, Kumar VP, Kyle DE, Lafuente MJ, Landfear S, Lee N, Lee S, Lehane AM, Li F, Little D, Liu L, Llinás M, Loza MI, Lubar A, Lucantoni L, Lucet I, Maes L, Mancama D, Mansour NR, March S, McGowan S, Medina Vera I, Meister S, Mercer L, Mestres J, Mfopa AN, Misra RN, Moon S, Moore JP, Morais Rodrigues da Costa F, Müller J, Muriana A, Nakazawa Hewitt S, Nare B, Nathan C, Narraidoo N, Nawaratna S, Ojo KK, Ortiz D, Panic G, Papadatos G, Parapini S, Patra K, Pham N, Prats S, Plouffe DM, Poulsen SA, Pradhan A, Quevedo C, Quinn RJ, Rice CA, Abdo Rizk M, Ruecker A, St Onge R, Salgado Ferreira R, Samra J, Robinett NG, Schlecht U, Schmitt M, Silva Villela F, Silvestrini F, Sinden R, Smith DA, Soldati T, Spitzmüller A, Stamm SM, Sullivan DJ, Sullivan W, Suresh S, Suzuki BM, Suzuki Y, Swamidass SJ, Taramelli D, Tchokouaha LR, Theron A, Thomas D, Tonissen KF, Townson S, Tripathi AK, Trofimov V, Udenze KO, Ullah I, Vallieres C, Vigil E, Vinetz JM, Voong Vinh P, Vu H, Watanabe NA, Weatherby K, White PM, Wilks AF, Winzeler EA, Wojcik E, Wree M, Wu W, Yokoyama N, Zollo PH, Abla N, Blasco B, Burrows J, Laleu B, Leroy D, Spangenberg T, Wells T, Willis PA. Open Source Drug Discovery with the Malaria Box Compound Collection for Neglected Diseases and Beyond. PLoS Pathog. 2016 Jul 28;12(7):e1005763. doi:10.1371/journal.ppat.1005763. PubMed PMID: 27467575; PubMed Central PMCID: PMC4965013.

Iroh Tam PY, Arnold SLM, Barrett LK, Chen CR, Conrad TM, Douglas E, Gordon MA, Hebert D, Henrion M, Hermann D, Hollingsworth B, Houpt E, Jere KC, Lindblad R, Love MS, Makhaza L, McNamara CW, Nedi W, Nyirenda J, Operario DJ, Phulusa J, Quinnan GV, Sawyer LA, Thole H, Toto N, Winter A, Van Voorhis WC. Clofazimine for treatment of cryptosporidiosis in HIV-infected adults (CRYPTOFAZ): an experimental medicine, randomized, double-blind, placebo-controlled phase 2a trial. Clin Infect Dis. 2020 Apr 11:ciaa421. doi: 10.1093/cid/ciaa421. Epub ahead of print. PMID: 32277809.