Clinical Assistant Professor, Global Health
Lead, Microneedle Patch Research, Inventprise
Vaccine Research, Development & Programs, Inventprise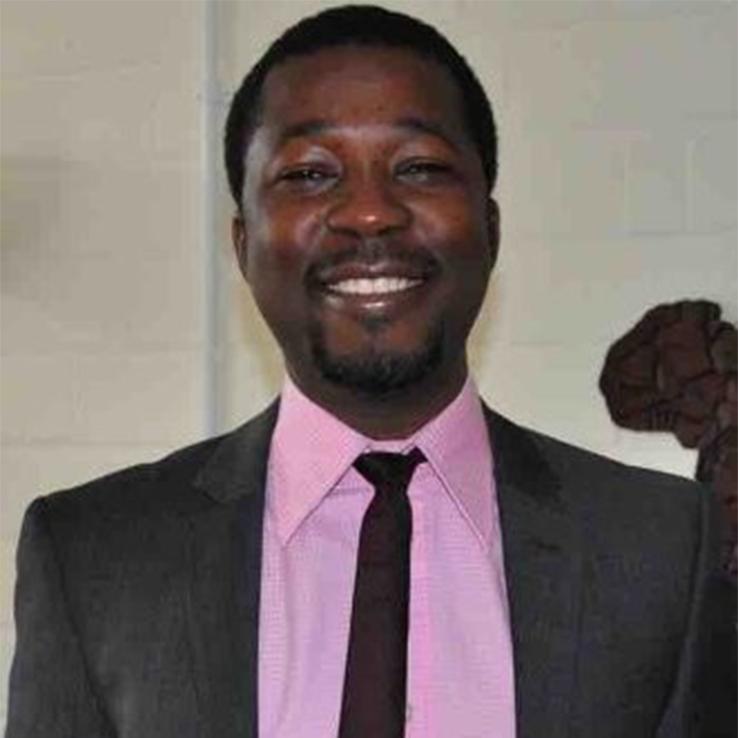 Box 359931
Seattle, WA
United States
Phone Number:
206-427-8256
Select from the following:
Biography
Dr. Toritse Orubu is a global vaccine leader with multi-disciplinary background in vaccine R&D, immunization, device & technologies, public health, infectious disease research and MNCH.

Dr. Orubu is currently Director, Global Medical Affairs at Merck and responsible for developing scientific materials for Dengue, RSV, Ebola and RSV vaccines. Prior to Merck, he was Lead, Microneedle Patch Research and Development, Vaccines at Inventprise, a Biotech in Seattle. Dr. Orubu was a Fellow at the Bill and Melinda Gates Foundation where he supported Vaccine Development (CMC). At BMGF he led investments on novel vaccine formulations, technologies, devices including Ebola research R&D

Prior to joining BMGF, Dr. Orubu was a Senior Manager, New Vaccine Introduction at the Clinton Health Access Initiative (CHAI), where he led the introduction of pentavalent vaccines to over 8 million children in Nigeria.

Dr. Orubu holds a PhD in Clinical Medicine, University of Oxford (UK) and holds a patent for his work on a novel recombinant pox viral (MVA) for the development of vaccines against malaria, universal flu, HIV and TB. Dr Orubu has published many peer reviewed papers and co-authored two books.
Education
PhD (University of Oxford)
MSc (University of London (UK))
MPH (University of Aberdeen (UK))
BSc (University of Benin)
Health Topics
Burden of Disease
COVID-19
Delivery Logistics
Diarrheal Diseases
Disease Surveillance
Drug and Vaccine Development
Ebola
Epidemiology
Health Policy and Advocacy
HIV/AIDS
HPV
Immunizations
Infectious Diseases
Innate Immunity
Malaria
Mobile Health (mHealth)
Molecular Immunology
Neglected Diseases, Tropical Medicine (incl. Parasites)
Research
Viruses
DGH Centers, Programs and Initiatives and Affiliated Organizations
Publications
Peyraud N,Zehrung D, Jarrahian C, Frivold C, Orubu T, Giersing B.Potential use of microarray patches for vaccine delivery in low- and middle-income https://doi.org/10.1016/j.vaccine.2019.03.035

Naif Khalaf Alharbi a,b,∗, Alexandra J. Spencer a, Ahmed M. Salmana, Claire M. Tullya, Senthil k. Toritse Orubu et. al (2016) Enhancing cellular immunogenicity of MVA-vectored vaccines by utilizing the F11L endogenous promoter. Vaccine 34 (2016) 49–55 http://dx.doi.org/10.1016/j.vaccine.2015.11.028

Orubu T, Alharbi NK, Lambe T, Gilbert SC, Cottingham MG (2012) Expression and immunogenicity of transgenic antigen driven by endogenous poxviral early promoters at their authentic loci in MVA. PLoS ONE 7(6): e40167. doi:10.1371/journal.pone.0040167

Strengthening Health Systems in Nigeria: Workshop proceedings on Evidence Based Policy Making Project. This book is published by West African Book Publishers Limited for The Nigerian Academy of Science, June 2009 ISBN: 978-978-153-415-7

Reducing Child Mortality in Nigeria: Workshop proceedings on Evidence Based Policy Making Project. This book is published by West African Book Publishers Limited for The Nigerian Academy of Science, February, 2009 ISBN: 978– 978– 153–399–0