Affiliate Professor, Global Health
Vice President, Drug Discovery, IDRI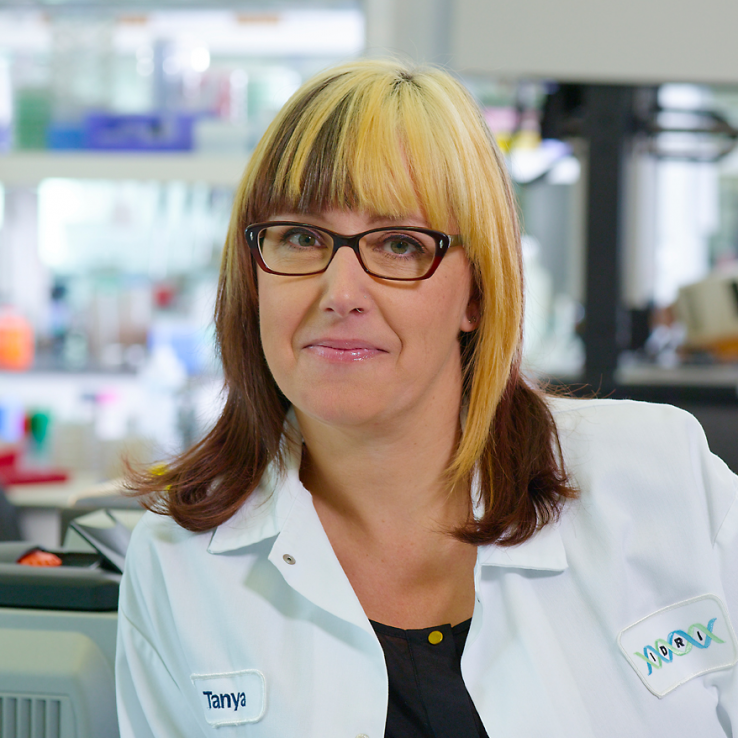 Infectious Disease Research Institute
1616 Eastlake Avenue E
Suite 400
Seattle, WA 98102
United States
Phone Number:
206-858-6074
Select from the following:
Biography
Tanya Parish is the Senior Vice President of Drug Discovery at IDRI where she heads the TB Discovery Research group. Her work focuses on the discovery of new drugs that are effective at curing drug-sensitive and drug-resistant tuberculosis with the added goal of shortening the time it takes to cure disease. This encompasses a range of early stage drug discovery including drug target identification and validation, high throughput screening and medicinal chemistry. In addition, her group works to understand the pathogenic mechanisms and basic biology of the global pathogen Mycobacterium tuberculosis and using this information to inform drug discovery.
Education
PhD (National Institute For Med Res (UK))
BSc (University of London (UK))
Health Topics
Drug and Vaccine Development
Infectious Diseases
Infectious Diseases (other than STDs)
Pathobiology
TB
Pathobiology research areas
DGH Centers, Programs and Initiatives and Affiliated Organizations
Publications
The synthesis and evaluation of triazolopyrimidines as anti-tubercular agents. 2017. E. Zuniga, A. Korkegian, S. Mulle, E.J. Hembre, P.L. Ornstein, G. Cortez, K. Biswas, N. Kumar, J. Cramer, T. Masquelin, P.A. Hipskind, J. Odingo and T. Parish. Bioorg Med Chem. 25:3922-3946. PMID: 28576632

Azoles induce reactive oxygen species in Mycobacterium tuberculosis which is not associated with cell death. 2017. H.A. Howell Wescott, D.M. Roberts, C.L. Allebach, R. Kokoczka and T. Parish. ACS Omega.2: 41-51. PMCID# PMC5286457

A target-based whole cell screen approach to identify inhibitors of Mycobacterium tuberculosis signal peptidase. 2016. S.A. Bonnett, J. Ollinger, S. Chandrasekera, S. Florio, T. O'Malley, M. Files, J. Jee, J. Ahn, A. Casey, Y. Ovechkina, D. Roberts, A. Korkegian, T. Parish. ACS Inf Dis. 2: 893-902. PMID: 27642770. PMCID# PMC5215716.

Mycobacterium tuberculosis H37Rv has a mutation in PhoR which affects cell wall hydrophobicity and gene expression. 2015. L.J. Schreuder, P. Carroll, J. Muwanguzi-Karugaba, R. Kokoczka, A.C. Brown and T. Parish. Microbiology. (Editor's Choice). 161: 765-773.

A. Korkegian, D.M. Roberts, R. Blair, T. Parish. Mutations in the essential arabinosyltransferase EmbC lead to alterations in Mycobacterium tuberculosis lipoarabinomannan. J Biol Chem. 2014. 289: 35172-35181.