Affiliate Professor, Global Health
Senior Investigator/Scientist, Center for Global Infectious Disease Research, Seattle Children's Research Institute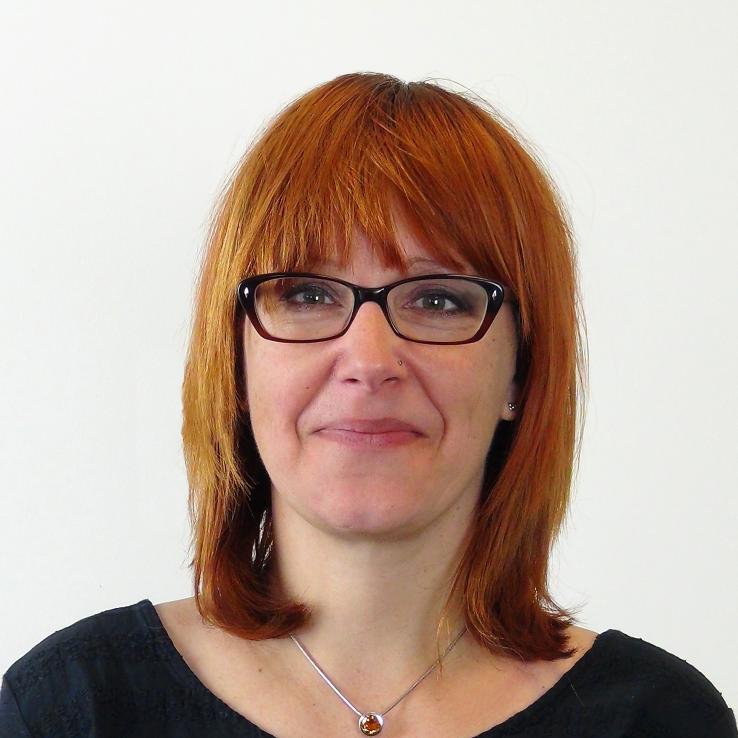 Seattle, WA 98102
United States
Phone Number:
206-884-3358
Select from the following:
Biography
My research is focused in two main areas: (i) understanding the pathogenic mechanisms and underlying biology of the global pathogen Mycobacterium tuberculosis; and (ii) discovering and developing novel drugs that are effective at curing drug sensitive and drug resistant tuberculosis.

Current translational work within my group encompasses a range of early stage drug discovery including drug target identification and validation, high throughput screening and medicinal chemistry. My applied research has covered a broad range of chemistry and biology as applied to drug discovery from high throughput screening through to lead optimization. My current fundamental research addresses mechanisms of antibiotic resistance, the mode of action of antibiotics and the investigation of essential cellular processes in mycobacteria. I also have an interest in gene regulation in mycobacteria and cell wall biosynthesis pathways. In addition, using M. tuberculosis as a paradigm, I seek to understand the mechanisms by which antimicrobials ultimately cause cell death.
Education
PhD (National Institute For Med Res (UK))
BSc (University of London (UK))
Health Topics
Infectious Diseases
Leishmaniasis
Pathogenesis
TB
Pathobiology research areas
DGH Centers, Programs and Initiatives and Affiliated Organizations
Publications
Novel MenA inhibitors are bactericidal against Mycobacterium tuberculosis and synergize with electron-transport chain inhibitors. 2019. B.J. Berube, D. Russell, L. Castro, S. Choi, P. Narayanasamy and T. Parish. Antimicrob Ag Chemother. 63:e0266-18 PMID: 30962346 doi: 10.1128/AAC.02661-18

Identification of compounds with pH-dependent bactericidal activity against Mycobacterium tuberculosis. 2019. J. Early, J. Ollinger, C. Darby, T. Alling, S. Mullen, A. Casey, B. Gold, J. Ochoada, T. Wiernicki, T. Masquelin, C. Nathan, P. Hipskind and T. Parish. ACS Inf Dis. 5: 272-280. PMCID: PMC6371205

Efficacy and improved resistance potential of a cofactor-independent InhA inhibitor of Mycobacterium tuberculosis in a C3HeB/FeJ mouse model. 2019. G. Robertson, V. Ektnitphong, M. Scherman, M. McNeil, D. Dennison, A. Korkegian, A. Smith, J. Halladay, D. Carter, Y. Xia, Y. Zhou, W. Choi, P. Berry, W. Mao, V. Hernandez, M.R.K. Alley, T. Parish, and A. Lenaerts. Antimicrob. Ag. Chemother. 63: e02071-18

The relevance of persisters in tuberculosis drug discovery. 2019. S. Mandal, S. Njikan, A. Kumar, J.V. Early and T. Parish. Microbiology.165:492-499.

Identification of morpholinothiophenes as novel Mycobacterium tuberculosis inhibitors targeting QcrB. 2018. L. Cleghorn, P. Ray, J. Odingo, A. Kumar, A. Korkegian, T. Masquelin, A. Lopez Moure, C. Wilson, S. Davis, M. Huggett, P. Turner, A. Smith, O. Epemolu, F. Zuccotto, J. Riley, P. Scullion, Y. Shishikura, L. Ferguson, J. Rullas, L. Guijarro, K. Read, S. Green, P. Hipskind, T. Parish, P. Wyatt. J Med Chem. 61: 6592-6608.

Identification of enolase as the target of 2-aminothiazoles in Mycobacterium tuberculosis. 2018. H. Wescott, E.S. Zuniga, A. Bajpai, C. Trujillo, S. Ehrt, D.S. Schnappinger, D.M. Roberts, and T. Parish. Frontiers in Microbiology. 9: 2542.

Identification of phenoxyalkylbenzimidazoles with anti-tubercular activity. 2015. N.S. Chandrasekera, T. Alling, M.A. Bailey, M. Files, J.V. Early, J. Ollinger, Y. Ovechkina, T. Masquelin, P.V. Desai, J.W. Cramer, P.A. Hipskind, J.O. Odingo, and T. Parish. J. Med Chem. 58:7273-7285.