Adjunct Professor, Global Health
Professor, Medicine - Pulmonary, Critical Care and Sleep Medicine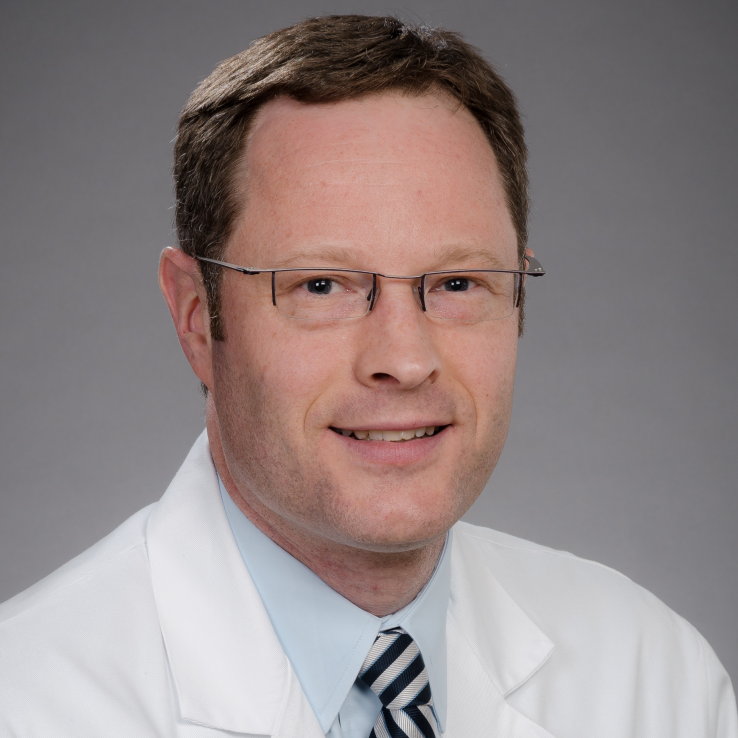 Harborview Medical Center
325 9th Ave
Box 359640
Seattle, WA 98104
United States
Phone Number:
206-897-5271
Select from the following:
Biography
Dr. West is a pulmonologist/intensivist, researcher, and educator at the University of Washington. He sees patients in the Chest Clinic and in the Intensive Care Units at Harborview Medical Center. Dr. West's research focuses on lung infections and sepsis. He has a particular interest in melioidosis, a serious tropical infection that is endemic in Southeast Asia. He directs the UW's INTERSECT initiative, a program that focuses on lung disease and critical illness in the context of global health.
Education
MD (Medical College of Virginia)
MPH (Harvard University)
Health Topics
Burden of Disease
Clinical Mentoring
Education and Training
Genomics
Host-Pathogen Interactions
Infectious Diseases (other than STDs)
Innate Immunity
Pulmonary Diseases and Pneumonia
Respiratory Disease
DGH Centers, Programs and Initiatives and Affiliated Organizations
Expertise
Bacterial lung infections and sepsis; melioidosis; innate immunity; epidemiology and management of severe illness and sepsis in low-resource settings
Publications
Wright SW, Emond MJ, Lovelace-Macon L, Ducken D, Kashima J, Hantrakun V, Chierakul W, Teparrukkul P, Chantratita N, Limmathurotsakul D, West TE. Exonic sequencing identifies TLR1 genetic variation associated with mortality in Thais with melioidosis. Emerg Microbes Infect. 2019;8(1):282-290.

Rudd KE, Seymour CW, Aluisio AR, Augustin ME, Bagenda DS, Beane A, Byiringiro JC, Chang CH, Colas LN, Day NP, De Silva AP, Dondorp AM, Dünser MW, Faiz MA, Grant DS, Haniffa R, Hao NV, Kennedy JN, Levine AC, Limmathurotsakul D, Mohanty S, Nosten F, Papali A, Patterson AJ, Schieffelin JS, Shaffer JG, Thuy DB, Thwaites CL, Urayeneza O, White NJ, West TE, and Angus DC for the Sepsis Assessment and Identification in Low Resource Settings (SAILORS) Collaboration. Association of the qSOFA score with excess hospital mortality in adults with suspected infection in low- and middle-income countries. JAMA. 2018 Jun 5;319(21):2202-2211

Chaichana P, Chantratita N, Brod F, Koosakulnirand S, Jenjaroen K, Chumseng S, Sumonwiriya M, Burtnick MN, Brett PJ, Teparrukkul P, Limmathurotsakul D, Day NP, Dunachie SJ#, West TE#. (#, equal contribution.) A nonsense mutation in TLR5 is associated with survival and reduced IL-10 and TNF-α levels in human melioidosis. PLoS Negl Trop Dis. 2017 May 5;11(5):e0005587.

Chantratita N, Tandhavanant S, Wikraiphat C, Wongsuvan G, Ariyaprasert P, Suntornsut P, Teerawattanasook N, Jutrakul Y, Srisurat N, Chaimanee P, Mahavanakul W, Srisamang P, Phiphitaporn S, Mokchai M, Anukunananchai J, Wongratanacheewin S, Chetchotisakd P, Emond MJ, Peacock SJ, West TE. TLR4 genetic variation is associated with inflammatory responses in Gram-positive sepsis. Clin Microbiol Infect. 2017 Jan;23(1):47.e1-47.e.10.