Adjunct Associate Professor, Global Health
Associate Professor, Pediatrics - General Pediatrics
Advisor, International Rescue Committee
Pediatric Advisor, WA State Office of Refugee and Immigrant Assistance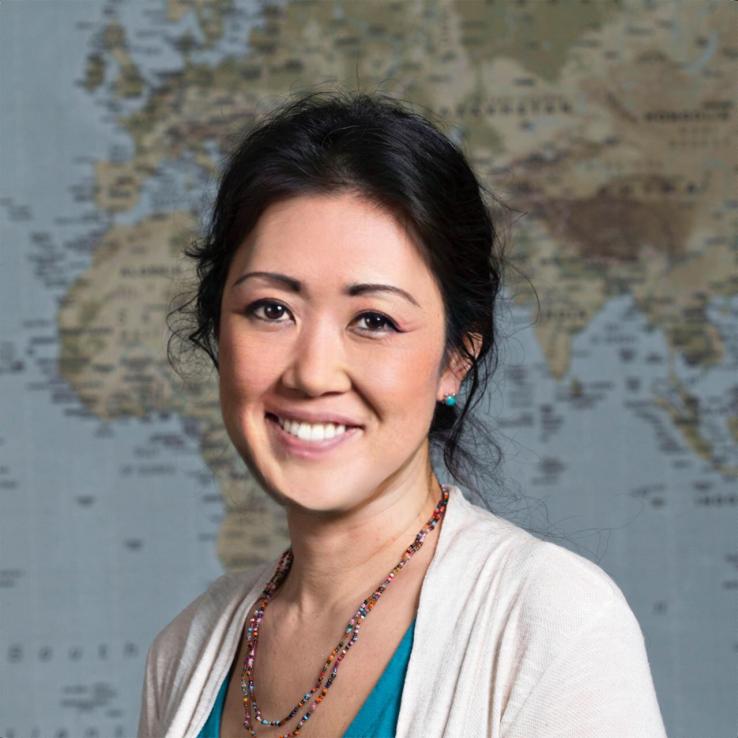 Phone Number:
206-679-2460
Select from the following:
Biography
Dr. Pak-Gorstein is Associate Professor in the Depts of Pediatrics & Global Health (adjunct). She serves on the Steering Committee for the Academic Pediatrics Association's GH Special Interest Group, the Washington State Refugee Health Promotions Program, the New Arrivals Working Group of King County, & Pediatric Academic Societies Planning Committee for the Coalition of Centres in Global Child Health. She co-chairs the American Academy of Pediatric Telehealth Workgroup in Health Equities, and serves on the AAP Council on Immigrant Child/Family Health. Her scholarly interests in health equities focus on refugee child health, nutrition, & medical education.

She co-directs Resident Education & Advocacy in Child Health(REACH) program at Seattle Children's Hospital which she co-founded in partnership with Univ of Nairobi (2009). She is course instructor for UW public-GH major core course. She attends at Harborview Pediatric Clinic serving immigrant/refugee children, supporting food security, housing stability, & child development. She has worked in program monitoring/evaluation, nutrition surveillance, & national surveys in Indonesia, Laos, Nepal, Bangladesh, & India since 1998.
Education
PhD (University of Michigan)
MD (Michigan State University)
MPH (University of Michigan)
BS (Smith College)
Health Topics
Child and Adolescent Health (incl. Pediatrics)
Community-Based Participatory Research
Community-Based Primary Health Care
Digital Media
Distance Learning
Education and Training
Health Disparities
Health Interventions
Health Outcomes
Health Policy
Health Policy and Advocacy
Health Promotion
Homelessness
Immigrants and Refugees
Metrics and Evaluation
Nutrition
Social Determinants of Health
Telemedicine
DGH Centers, Programs and Initiatives and Affiliated Organizations
Publications
Pak-Gorstein S, Frintner MP, O'Callahan C, Spector J, St Clair N, Howard C, Anspacher M. Global Health Education for Pediatric Residents: Trends, Training Experiences, and Career Choices. Pediatrics 2019 Jan; 143(1): e20181559. doi: 10.1542/peds.2018-1559. PMID: 30573662

Pak-Gorstein S and Batra M, Johnston B, Grow M, Grant A, Shugerman R, Lago S, Stapleton B, McPhillips H. Training Pediatricians to Address Health Disparities: An Innovative Residency Track Combining Global Health with Community Pediatrics and Advocacy. Academic Medicine 2018 Sep;93(9):1315-1320. doi: 10.1097/ACM.0000000000002304. PMID: 29847326

Dawson-Hahn, E., Koceja, L., Stein, E. Farmer B, Grow HM, Saelens B, Mendoza J, Pak-Gorstein S. Perspectives of Caregivers on the Effects of Migration on the Nutrition, Health and Physical Activity of their Young Children: A Qualitative Study with Immigrant and Refugee Families. J Immigrant Minority Health 2019; doi: 10.1007/s10903-019-00905-6

Steenhoff A, Crouse HL, Lukolyo H, Larson C, Howard C, Mazhani L, Pak-Gorstein S, Niecierenko M, Musoke PH, Marshall R, Soto M, Butteris S, Batra M for the American Board of Pediatrics Global Health Taskforce. State of the Art Review: Partnerships for Global Child Health. Pediatrics 2017 Oct; 140(4): e2016-382. doi: 10.1542/peds.2016-3823 PMID: 28931576

Kounnavong S, Pak-Gorstein S, Akkhavong K, Palaniappan U, BerdagaV, Conkle J, Gorstein J. Key Determinants of Optimal Breastfeeding Practices in Laos. Food and Nut Sciences, 2013 April 4(10A): 61-70.