Affiliate Professor, Global Health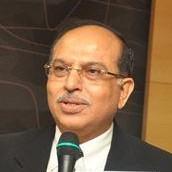 Select from the following:
Biography
Dr. Subhash Hira is a medical doctor who specialized in Infectious Diseases, Dermatology/STI, and Public Health. His academic qualifications are:MBBS;DV&D;Diplomate in Venereology(London);Board Certifications in Tropical Medicine & MPH (USA). He has held senior positions, namely Director National STI/HIV Program of MOH-Zambia; Assoc Professor USUHS-Bethesda; Professor University of Texas-Houston; Technical Advisor to NACO-MoH India & Director, ARCON-JJ Hospital Mumbai (1993-2003);Program Leader World Bank-WashingtonDC;Team Leader WHO-Indonesia; Pro-Vice Chancellor Gandhi UHS-Mumbai;Vice Chair TRP GFATM-Geneva (2014-18);STAC WHO-TDR-Geneva (-2020) and Regent, Zambian Medical University.

His pioneering research includes published evidence in 1982 that HIV was heterosexually transmitted among Zambians; GUD/STI co-factors in HIV transmission (1985),perinatal and breast milk transmission of HIV (1988),initiated ART in India in 1996, national scaling-up of ART in Indonesia (2008);expanding global ART delivery through GFATM (2014-2018). He led HSS under JICA for Assam, Mizoram and Tamil Nadu, and currently improving access to health in rural India using digital health technologies.
Education
MBBS (Medical College, Vadodara)
MPH (Uniformed Service U of The Health Sc.)
Health Topics
Adult Mortality
Burden of Disease
Business and Public Private Partnerships
Cervical Cancer
Child and Adolescent Health (incl. Pediatrics)
Chronic Disease (incl. Cardiovascular, Diabetes)
Clinical Mentoring
Community Health Workers
Community-Based Primary Health Care
Cost-Effectiveness
Disease Surveillance
Distance Learning
Education and Training
Epidemiology
Gender
Global Health Governance
Health Information Systems
Health Interventions
Health Policy and Advocacy
Health Promotion
Health Systems Strengthening and Human Resources Development
Health Technologies
Hepatitis
Herpes
HIV Transmission
HIV/AIDS
HPV
Immigrants and Refugees
Implementation Science
Infectious Diseases (other than STDs)
Intervention Design and Management
Laboratory Strengthening
Leadership and Organizational Development
Malaria
Male Circumcision
Maternal Child Health (incl. Reproductive Health)
Maternal Mortality
Neglected Diseases, Tropical Medicine (incl. Parasites)
Non-Communicable Diseases
Operations Research
Palliative Care
Pathogenesis
Prevention
Qualitative Research and Methods
Research
Sexuality
Social Determinants of Health
Sociobehavioral
Sociology
STDs (other than HIV)
Storytelling
TB
Telemedicine
Urban Health
Viruses
Waterborne Diseases
Workforce
DGH Centers, Programs and Initiatives and Affiliated Organizations
Publications
Subhash Hira, P Ngaithe, T Ram, S Sood, P Dhillon, A Munawwar. Design of Mizoram State Super-Speciality Cancer Hospital and Research Centre-Aizawl. JICA, Govt of Mizoram, and PHFI, New Delhi, June 2018.

Hira S, Pawar S. Roadmap to 2040: HIV/AIDS and STI in South-East Asia. In: State of Infectious Diseases in SEAR by 2040. New Delhi, WHO-SEARO, 2019 (in print).

Hira SK, Piot P. The counter effects of the Ebola epidemic on control and treatment of HIV/AIDS, tuberculosis, and malaria in west Africa. J AIDS 2016; 30:80-84.

Hira S, Munawwar A, Yassa P, Gaur R. New hope for conquering MDR-TB with rapid diagnostic test and short, affordable treatment regimens. In: online publication in PEAH-Italy, 2018. http://www.peah.it/2018/12/2018-a-year-in-review-through-peah-contributors-takes/.