Adjunct Research Professor, Global Health
Research Professor, Laboratory Medicine
Adjunct Research Professor, Microbiology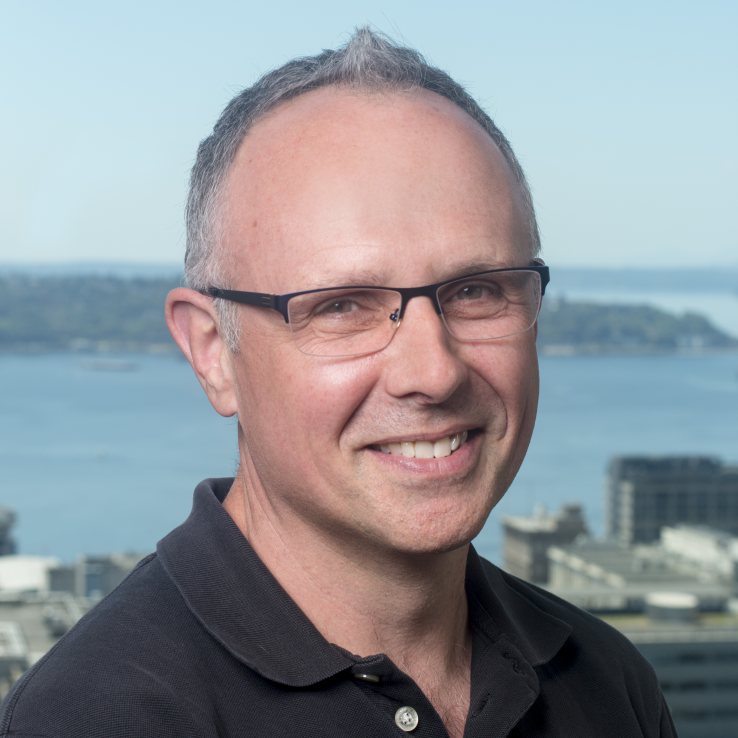 Harborview Medical Center, Research & Training Building
Ninth and Jefferson Building
908 Jefferson Street, 3NJ-345
Seattle, WA 98104
United States
Phone Number:
206-897-5224
Select from the following:
Biography
Dr. Polyak is a Research Professor in the Department of Laboratory Medicine at the University of Washington in Seattle. He also holds Adjunct Research Professor appointments in the Departments of Microbiology and Global Health. In Global Health, Dr. Polyak plays an active role in the Pathobiology Graduate Program, where he has served as the Chair of the admissions committee and director of the seminar series. Dr. Polyak's research focuses on the interactions between cells and viruses, with historical emphasis on hepatitis C virus (HCV). More recently, research on the synthetic antiviral compound known as Arbidol (a.k.a. Umifenovir) has shown that the drug is a broad spectrum antiviral compound, capable of blocking infection of cells by HCV, Kaposi's sarcoma-associated herpesvirus (KSHV), Arenaviruseds, Ebola virus, and Zika virus. He also has a program focusing on how natural products combat chronic inflammation. The long-term goal of is to understand how complex botanical mixtures engage human cells to suppress inflammation. For this, systems biology and chemistry approaches are used.
Education
PhD (McMaster University (Canada))
BS (McMaster University (Canada))
Health Topics
Drug and Vaccine Development
Ebola
Hepatitis
HIV/AIDS
Infectious Diseases
Innate Immunity
Pathobiology
Viruses
Pathobiology research areas
DGH Centers, Programs and Initiatives and Affiliated Organizations
Publications
The Antiviral Drug Arbidol Inhibits Zika Virus. Fink SL, Vojtech L, Wagoner J, Slivinski NSJ, Jackson KJ, Wang R, Khadka S, Luthra P, Basler CF, Polyak SJ. Sci Rep. 2018 Jun 12;8(1):8989. doi: 10.1038/s41598-018-27224-4.PMID: 29895962.

The Synthetic Antiviral Drug Arbidol Inhibits Globally Prevalent Pathogenic Viruses. E-I Pécheur, V Borisevich, P Halfmann, JD Morrey, DF Smee, M Prichard, CE Mire, Y Kawaoka, TW Geisbert, SJ Polyak. J Virol. 2016 Jan 6;90(6):3086-92. PMID: 26739045.

Silymarin Suppresses Cellular Inflammation By Inducing Reparative Stress Signaling. E Lovelace, J Wagoner, J MacDonald, T Bammler, J Bruckner, J Brownell, R Beyer, E Zink, Y-M Kim, J Kyle, B-J Webb-Robertson, K Waters, T Metz, F Farin, NH Oberlies, SJ Polyak. J Nat Prod. 2015 Aug 28;78(8):1990-2000. doi: 10.1021/acs.jnatprod.5b00288. Epub 2015 Jul 17. PMID: 26186142.

Independent, Parallel Pathways to CXCL10 Induction in HCV-Infected Hepatocytes. J Brownell, J Wagoner, E Lovelace, D Thirstrup, I Mohar, W Smith, S Giugliano, K Li, IN Crispe, HR Rosen, SJ Polyak. J Hepatol. 2013 Jun 11. doi:pii: S0168-8278(13)00378-4. 10.1016/j.jhep.2013.06.001. PMID: 23770038.

Identification of hepatoprotective flavonolignans from silymarin. Polyak SJ, Morishima C, Lohmann V, Pal S, Lee DY, Liu Y, Graf TN, Oberlies NH. Proc Natl Acad Sci U S A. 2010;107(13):5995-9. PMID: 20231449.