Adjunct Professor, Global Health
Professor, Epidemiology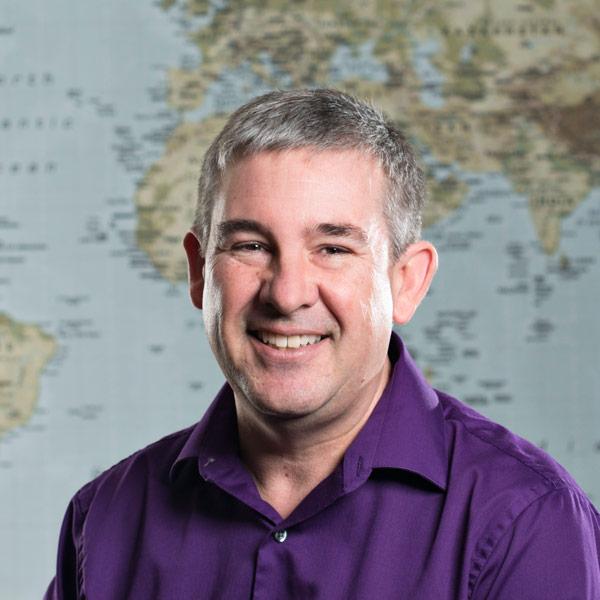 Department of Epidemiology
380 15th Ave NE
Box 351619
Seattle, WA 98195
United States
Phone Number:
206-685-0146
Select from the following:
Biography
Dr. Stephen Hawes has an MS in Biostatistics and a PhD in Epidemiology, and is Chair of the Department of Epidemiology at the University of Washington. His primary research interests are in human papillomavirus (HPV) and other STDs, cervical cancer, and HIV-1 and HIV-2 and he has more than 25 years of research experience conducting cohort studies and clinical trials in Senegal, West Africa as well as in Seattle. He also studies biomarkers for various cancers including cancer of the cervix, anus, lung, breast, ovary, and skin. Dr. Hawes is Director of the UW Strategic Analysis, Research and Training (START) Center, which provides high quality analysis and research support to public health organizations while developing applied research and analytic skills of graduate students in global and domestic public health. He has conducted numerous scientific workshops in Data Analyses and Scientific Writing in Namibia, Kenya, Vietnam and Peru and has mentored over 90 doctoral and masters level trainees both in the US and oversees.
Education
PhD (University of Washington)
MS (University of Washington)
BA (University of Rochester)
Health Topics
Cancer
Cervical Cancer
Epidemiology
HIV Transmission
HIV/AIDS
HPV
Infectious Diseases
Maternal Child Health (incl. Reproductive Health)
Research
STDs (other than HIV)
Viruses
DGH Centers, Programs and Initiatives and Affiliated Organizations
Expertise
HPV, HIV-1 and HIV-2, and other sexually transmitted infections in Senegal West Africa, cervical cancer, HPV screening and vaccination, biomarkers for early detection and recurrence of cancer, global health, and maternal and child health.
Publications
Hawes SE, Critchlow CW, Sow PS, Toure P, Ndoye I, Diop A, Kuypers JM, Kasse AA, Kiviat NB. Incident high-grade squamous intraepithelial lesions in Senegalese women with and with human immunodeficiency virus type 1 (HIV-1) and HIV-2. J Natl Cancer Institute 2006;98:100-9. PMID: 16418512.

Hanisch RA, Sow PS, Toure M, Dem A, Dembele B, Toure P, Winer RL, Hughes JP, Gottlieb GS, Feng Q, Kiviat NB, Hawes SE. Influence of HIV-1 and/or HIV-2 infection and CD4 count on cervical HPV DNA detection in women from Senegal, West Africa. J Clin Virol 2013 Dec;58(4):696-702. doi 10.1016/j.jcv.2013.10.012. Epub 2013 Oct 18. PMID: 24210330.

Kovacs SD, Mulholland K, Bosch J, Campbell H, Forouzanfar MH, Kahil I, Lim S, Maley SN, Mathers CD, Matheson A, Mokdad AH, O'Brien K, Parashar U, Schaafsma TT, Steele D, Hawes SE, Grove JT. Deconstructing the differences: a comparison of GBD 2010 and CHERG's approach to estimating the mortality burden of diarrhea, pneumonia, and their etiologies. BMC Infectious Diseases 2015 Jan 16;15(1):16 doi: 10.1186/s12879-014-0728-4. PMID: 25592774.

Osterman AL, Winer RL, Gottlieb GS, Sy MP, Ba S, Dembele B, Toure P, Dem A, Seydi M, Sall F, Sow PS, Kiviat NB, Hawes SE. Female genital mutilation and non-invasive cervical abnormalities and invasive cervical cancer in Senegal, West Africa: A retrospective study. Int J Cancer 2018 Aug 24. doi: 10.1002/ijc.31829.

Benzekri NA, Sambou JF, Ndong S, Tamba IT, Faye D, Diallo MB, Diatta JP, Faye K, Sall I, Sall F, Malomar JJ, Hawes SE, Seydi M, Gottlieb GS. Traditional healers, HIV outcomes, and mortality among people living with HIV in Senegal, West Africa. AIDS 2019 Apr 16. doi: 10.1097/QAD.0000000000002232.