Clinical Associate Professor, Global Health
Medical Director, Global Healthcare Consulting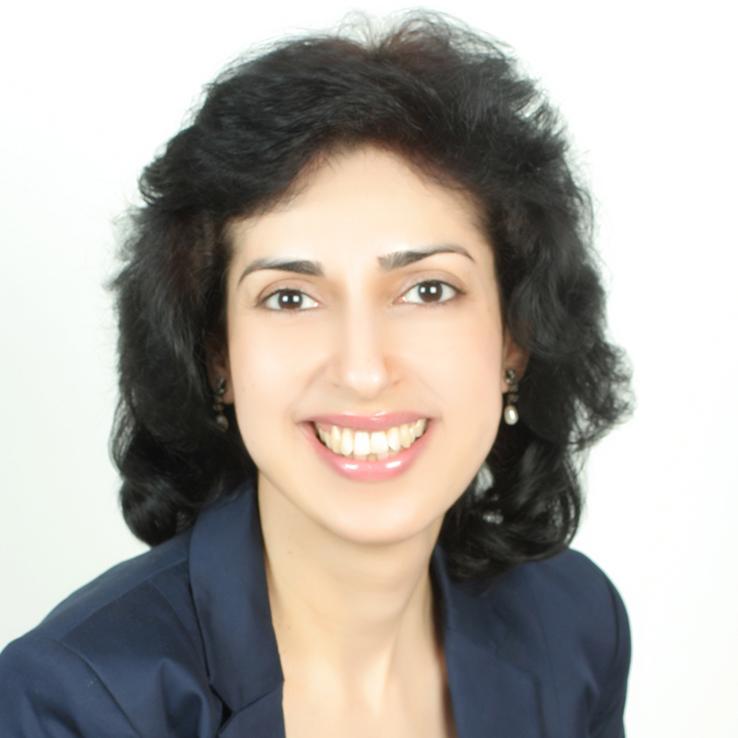 Phone Number:
+919810848944
Select from the following:
Biography
Dr. Sonali Kochhar, MD, Clinical Associate Professor, Department of Global Health, University of Washington, Seattle and Medical Director, Global Healthcare Consulting, has twenty-three years of leadership experience for global Phase I-IV Clinical Research, safety studies and implementation research for Vaccines and Drugs conducted in the U.S., Europe, Africa and Asia in adult, maternal and paediatric populations. This includes vaccines for infectious diseases (including COVID-19, HIV/AIDS, TB, GBS, RSV, MERS, diarrheal and tropical diseases); maternal immunization (MI); pandemic preparedness and response; introduction of new vaccines; increasing immunization coverage and acceptance; building functional pharmacovigilance systems and healthcare systems strengthening; clinical trial data sharing and research with vulnerable populations (including pregnant women, children, and immunocompromised). Her work has informed global and country specific vaccine policy recommendations.
Dr. Kochhar has led multiple vaccines development and research programs in Kenya, Uganda, Zambia, The Gambia, South Africa, Malawi, the United States, Belgium, Germany, India, Bangladesh and Nepal. She has co-authored internationally accepted guidances, protocol templates, case definitions (including 26 novel Maternal and Neonatal AEFI CDs) and benefit-risk assessment templates for vaccines which are being utilized globally in vaccines clinical research and MI.
She serves on several advisory panels including the WHO Strategic Advisory Group of Experts on Immunization (SAGE); WHO SAGE Working Group (WG) on COVID-19 vaccines; Co-Chair of the WHO Evidence Considerations for Vaccine Policy (ECVP) WG; Advisory Board for Bill & Melinda Gates Medical Research Institute for the TB Vaccine Phase 3 trial; Co-Chair of the WHO Technical Advisory Group on GBS Vaccine Development; WHO Expert Steering Committee on Safety Surveillance in Pregnancy in LMICs; and Chair of the Brighton Collaboration Science Board; International Executive Committees; as Guest Faculty for International Vaccinology Programs, and has published over 130 publications and book chapters.
Education
MD, University of Delhi
MBBS, University of Delhi
Health Topics
Bioethics
Burden of Disease
Business and Public Private Partnerships
COVID-19
Diarrheal Diseases
Distance Learning
Drug and Vaccine Development
Ebola
Epidemiology
Gender
Health Policy
Health Policy and Advocacy
Health Systems Strengthening and Human Resources Development
HIV/AIDS
Immunizations
Infectious Diseases
Influenza
Neglected Diseases, Tropical Medicine (incl. Parasites)
Research
TB
Viruses
Waterborne Diseases
DGH Centers, Programs and Initiatives and Affiliated Organizations
Publications
Building the concept for WHO Evidence Considerations for Vaccine Policy (ECVP): Tuberculosis vaccines intended for adults and adolescents as a test case. Kochhar S, Barreira D, Beattie P et al. Vaccine, 2022: 2022: S0264-410X (21)01395-5. doi: 10.1016/j.vaccine.2021.10.062
Planning for COVID-19 Vaccines Safety surveillance. Kochhar S, Salmon D. Vaccine, 2020. https://doi.org/10.1016/j.vaccine.2020.07.013
The Brighton Collaboration Standardized Template for Collection of Key Information for Benefit-Risk Assessment of Protein Vaccines. Kochhar S, Kim D, Excler JL et al. Vaccine, 2020. https://doi.org/10.1016/j.vaccine.2020.06.044
Introduction of New Vaccines for Immunization in Pregnancy- Programmatic, Regulatory and Safety Considerations. Kochhar S, Edwards K, Ortiz J et al. Vaccine 2019, 37:25, 3267-3277. https://doi.org/10.1016/j.vaccine.2019.04.075
Immunization in pregnancy clinical research in low- and middle-income countries - Study design, regulatory and safety considerations. Kochhar S, Bonhoeffer J, Jones CE, et al. Vaccine. 2017;35(48 Pt A):6575-6581. doi:10.1016/j.vaccine.2017.03.103
ORCID iD is 0000-0002-1150-5691