Assistant Professor, Global Health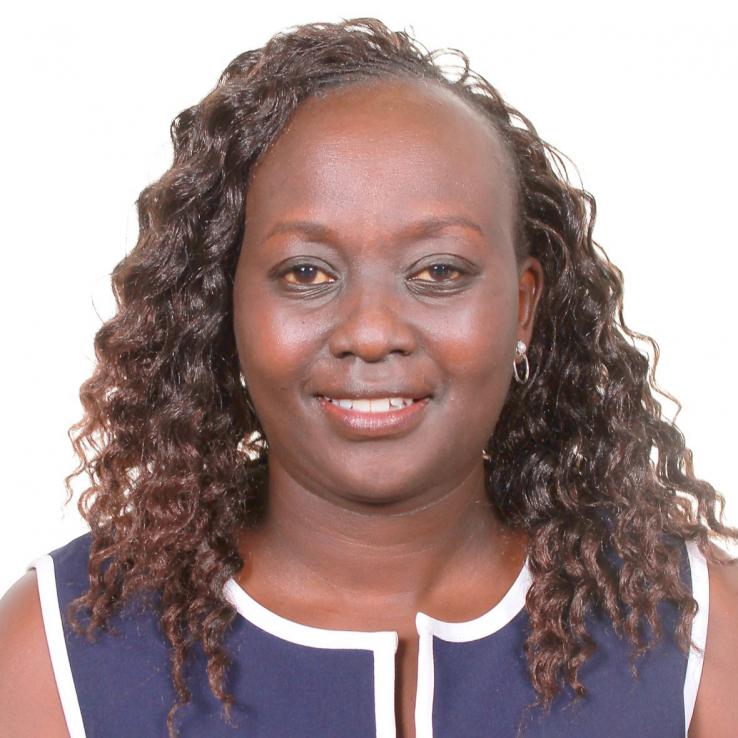 Hans Rosling Center 716
3980 15th Ave.
Box 351620
Seattle, WA 98195
United States
Select from the following:
Biography
Dr. Sarah Masyuko is an assistant professor with the Department of Global Health. She received her Masters in Global Health and her PhD in Global Health-Implementation Science from the University of Washington. She has been the lead of the HIV Testing Services and Pre Exposure Prophylaxis (PrEP) program at the National AIDS and STI Control Program (NASCOP) with the Kenyan Ministry of Health. Dr. Masyuko has been involved in research that spans from designing, implementing, disseminating and bringing to scale evidence-based health interventions. Her research interests are in implementation science with the direct translation of research results into policy and practice in HIV Prevention, Care and Treatment and Non-communicable diseases in low- and middle-income countries.
Education
PhD, University of Washington
MPH, University of Washington
MBChB, University of Nairobi
Health Topics
Cardiovascular Disease
Chronic Disease (incl. Cardiovascular, Diabetes)
Cost-Effectiveness
Health Economics
Health Financing
Health Information Systems
Health Interventions
Health Outcomes
Health Policy
Health Systems Strengthening and Human Resources Development
HIV/AIDS
Implementation Science
Non-Communicable Diseases
Operations Research
DGH Centers, Programs and Initiatives and Affiliated Organizations
Publications
Sarah J Masyuko, Stephanie T Page, Stephen J Polyak, John Kinuthia, Alfred O Osoti, Fredrick C Otieno, Joseph M Kibachio, Jerusha N Mogaka, Paul M Macharia, Bhavna H Chohan, Jessica Wogner, Aidan O'Connor, Tecla M Temu, Jerry S Zifodya, Amos Otedo, Damalie Nakanjako, James P Hughes, Carey Farquhar, Human Immunodeficiency Virus Is Associated With Higher Levels of Systemic Inflammation Among Kenyan Adults Despite Viral Suppression, Clinical Infectious Diseases, , ciaa1650, https://doi.org/10.1093/cid/ciaa1650
Masyuko S, Ngongo CJ, Smith C, Nugent R (2021) Patient-reported outcomes for diabetes and hypertension care in low- and middle-income countries: A scoping review. PLOS ONE 16(1): e0245269. https://doi.org/10.1371/journal.pone.0245269
Masyuko S, Mukui I, Njathi O, Kimani M, Oluoch P, Wamicwe J, Mutegi J, Njogo S, Anyona M, Muchiri P, Maikweki L, Musyoki H, Bahati P, Kyongo J, Marwa T, Irungu E, Kiragu M, Kioko U, Ogando J, Were D, Bartilol K, Sirengo M, Mugo N, Baeten JM, Cherutich P, PrEP Technical Working Group OBOT. Pre-exposure prophylaxis rollout in a national public sector program: the Kenyan case study. Sex Health. 2018 Nov; 15(6):578-586. Doi: 10.1071/SH18090. PMID: 30408432; PMCID: PMC7206896.
Anjuli D. Wagner , Jonny Crocker, Shan Liu, Peter Cherutich, Sarah Gimbel, Quinhas Fernandes, Melissa Mugambi, Kristjana Ásbjörnsdóttir, Sarah Masyuko, Bradley H. Wagenaar, Ruth Nduati, Kenneth Sherr. "Making Smarter Decisions Faster: Systems Engineering to Improve the Global Public Health Response to HIV." Current HIV/AIDS Reports 16, no. 4 (2019): 279-91.
Farquhar C, Masyuko S, Mugo P. Social Network-Based Strategies to Improve Uptake of HIV Testing and Linkage to Care Among Men Who Have Sex With Men in Sub-Saharan Africa. JAMA Netw Open. 2022 Feb 1;5(2):e220155. doi: 10.1001/jamanetworkopen.2022.0155. PubMed PMID: 35191974