Adjunct Professor, Global Health
Professor, Child, Family, and Population Health Nursing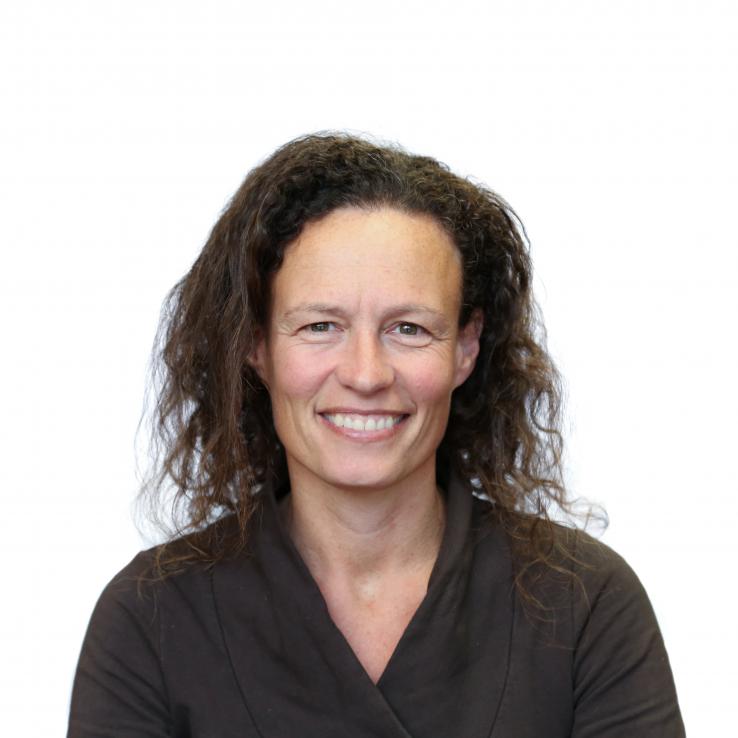 Health Sciences Building T-410C (office)
Box 357262
Seattle, WA 98105
United States
Phone Number:
206-616-5064
Select from the following:
Biography
Sarah Gimbel, a Professor in the Department of Child, Family and Population Health Nursing, co-directs the UW's Center for Global Health Nursing, and holds an adjunct position in the Department of Global Health. She is an established implementation researcher with extensive experience leading and supporting complex, multi-country implementation research in sub-Saharan Africa and Latin America. Her research expertise includes the development and testing of interventions to strengthen health systems and improve the reach and quality of health services. She has ongoing projects in Mozambique, Kenya, Peru, and Washington State, and works in the areas of HIV/AIDS, hypertension and primary health care.
Education
PhD (University of Washington)
MPH (University of Washington)
BSN (University of Washington)
MA (School of International Training (Vt))
BA (Kenyon College)
Languages
French
Portuguese
Spanish
Health Topics
Cardiovascular Disease
Cervical Cancer
Child and Adolescent Health (incl. Pediatrics)
Child Mortality
Chronic Disease (incl. Cardiovascular, Diabetes)
Clinical Mentoring
Community-Based Participatory Research
Education and Training
Environmental Health (incl. Climate Change)
Health Information Systems
Health Interventions
Health Systems Strengthening and Human Resources Development
HIV/AIDS
HPV
Implementation Science
Intervention Design and Management
Leadership and Organizational Development
Maternal Child Health (incl. Reproductive Health)
Mobile Health (mHealth)
Neglected Diseases, Tropical Medicine (incl. Parasites)
Non-Communicable Diseases
Nursing
Operations Research
Qualitative Research and Methods
Quality Improvement
Social Determinants of Health
Trop. Med (incl. Parasites)
Zoonotic Diseases and Animal Health
DGH Centers, Programs and Initiatives and Affiliated Organizations
Publications
Gimbel S, Mocumbi AO, Ásbjörnsdóttir K, Coutinho J, Andela L, Cebola B, Craine H, Crocker J, Hicks L, Holte S, Hossieke R, Itai E, Levin C, Manaca N, Murgorgo F, Nhumba M, Pfeiffer J, Ramiro I, Ronen K, Sotoodehnia N, Uetela O, Wagner A, Weiner BJ, Sherr K. Systems analysis and improvement approach to optimize the hypertension diagnosis and care cascade for PLHIV individuals (SAIA-HTN): a hybrid type III cluster randomized trial. Implement Sci. 2020 Mar 6;15(1):15. doi: 10.1186/s13012-020-0973-4. PubMed PMID: 32143657; PubMed Central PMCID: PMC7059349.

Gimbel S, Voss J, Mercer MA, Zierler B, Gloyd S, Coutinho Mde J, Floriano F, Cuembelo Mde F, Einberg J, Sherr K. The prevention of mother-to-child transmission of HIV cascade analysis tool: supporting health managers to improve facility-level service delivery. BMC Res Notes. 2014 Oct 21;7:743. doi: 10.1186/1756-0500-7-743. PubMed PMID: 25335783; PubMed Central PMCID: PMC4216351.

Gimbel S, Mwanza M, Nisingizwe MP, Michel C, Hirschhorn L. Improving data quality across 3 sub-Saharan African countries using the Consolidated Framework for Implementation Research (CFIR): results from the African Health Initiative. BMC Health Serv Res. 2017 Dec 21;17(Suppl 3):828. doi: 10.1186/s12913-017-2660-y. PubMed PMID: 29297401; PubMed Central PMCID: PMC5763292.

Wagner AD, Gimbel S, Ásbjörnsdóttir KH, Cherutich P, Coutinho J, Crocker J, Cruz E, Cuembelo F, Cumbe V, Eastment M, Einberg J, Floriano F, Gaitho D, Guthrie BL, John-Stewart G, Kral AH, Lambdin BH, Liu S, Maina M, Manaca N, Matsuzaki M, Mattox L, Mburu N, McClelland RS, Micek MA, Mocumbi AO, Muanido A, Nduati R, Njuguna IN, Oluoch G, Oyiengo LB, Ronen K, Soi C, Wagenaar BH, Wanje G, Wenger LD, Sherr K. Cascade Analysis: An Adaptable Implementation Strategy Across HIV and Non-HIV Delivery Platforms. J Acquir Immune Defic Syndr. 2019 Dec;82 Suppl 3:S322-S331. doi: 10.1097/QAI.0000000000002220. PubMed PMID: 31764270; PubMed Central PMCID: PMC6880809.

Gimbel S, Kawakyu N, Dau H, Unger JA. A Missing Link: HIV-/AIDS-Related mHealth Interventions for Health Workers in Low- and Middle-Income Countries. Curr HIV/AIDS Rep. 2018 Dec;15(6):414-422. doi: 10.1007/s11904-018-0416-x. Review. PubMed PMID: 30259258; NIHMSID:NIHMS1040603.