Clinical Assistant Professor, Global Health
Department of Health and Human Services, Health Resources and Services Administration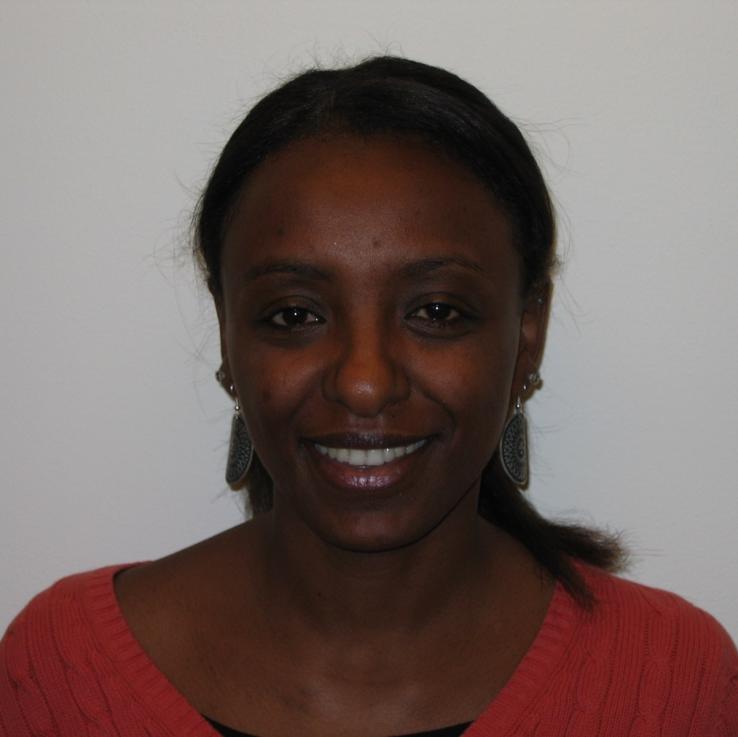 Phone Number:
301-443-2983
Select from the following:
Biography
Salem Gugsa, MPH, Ph.D., oversees strategic management of global health programs, with focus on program quality improvement and performance management. In the past two decades, Salem has contributed to technical working group discussions that shaped national policies in management of public health programs and provision of integrated services for people living with HIV. She has extensive experience in program implementation in resource-limited settings, including piloting of model interventions, scaling up of model programs, and establishing health surveillance systems that monitor program results and person-centered outcomes.
Salem is trained as an Epidemiologist and Biological Anthropologist, and speaks fluent Amharic.
Education
MPH, University of Washington
PhD, University of Washington
Health Topics
Burden of Disease
Child and Adolescent Health (incl. Pediatrics)
Health Information Systems
Health Outcomes
HIV/AIDS
Implementation Science
Infectious Diseases (other than STDs)
Qualitative Research and Methods
Quality Improvement
Social Determinants of Health
DGH Centers, Programs and Initiatives and Affiliated Organizations
Publications
Arons MM, Curran KG, Msukwa M, Theu J, O'Malley G, Ernst A, Namakhoma I, Bello G, Telford C, Shanmugam V, Parekh B, Kim E, Dobbs T, Payne D, Gugsa S. Correction: Acceptability and feasibility of HIV recent infection surveillance by healthcare workers using a rapid test for recent infection at HIV testing sites - Malawi, 2019. BMC Health Serv Res. 2022 Jul 15;22(1):917. doi: 10.1186/s12913-022-08303-9. Erratum for: BMC Health Serv Res. 2022 Mar 15;22(1):341. PMID: 35840961; PMCID: PMC9284858.
Telford CT, Tessema Z, Msukwa M, Arons MM, Theu J, Bangara FF, Ernst A, Welty S, O'Malley G, Dobbs T, Shanmugam V, Kabaghe A, Dale H, Wadonda-Kabondo N, Gugsa S, Kim A, Bello G, Eaton JW, Jahn A, Nyirenda R, Parekh BS, Shiraishi RW, Kim E, Tobias JL, Curran KG, Payne D, Auld AF. Geospatial Transmission Hotspots of Recent HIV Infection - Malawi, October 2019-March 2020. MMWR Morb Mortal Wkly Rep. 2022 Mar 4;71(9):329-334. doi: 10.15585/mmwr.mm7109a1. PMID: 35239633; PMCID: PMC8893337.
Ahmed I, Demissie M, Worku A, Gugsa S, Berhane Y. Adherence to Antiretroviral Treatment Among People Who Started Treatment on the Same-Day of HIV Diagnosis in Ethiopia: A Multicenter Observational Study. HIV AIDS (Auckl). 2021 Nov 10;13:983-991. doi: 10.2147/HIV.S337073. PMID: 34785956; PMCID: PMC8590980.
Sande O, Burtscher D, Kathumba D, Tweya H, Phiri S, Gugsa S. Patient and nurse perspectives of a nurse-led community-based model of HIV care delivery in Malawi: a qualitative study. BMC Public Health. 2020 May 14;20(1):685. doi: 10.1186/s12889-020-08721-6. PMID: 32410597; PMCID: PMC7227037.
Gugsa S, Potter K, Tweya H, Phiri S, Sande O, Sikwese P, Chikonda J, O'Malley G. Exploring factors associated with ART adherence and retention in care under Option B+ strategy in Malawi: A qualitative study. PLoS One. 2017 Jun 21;12(6):e0179838. doi: 10.1371/journal.pone.0179838. PMID: 28636669; PMCID: PMC5479573.