Clinical Instructor, Global Health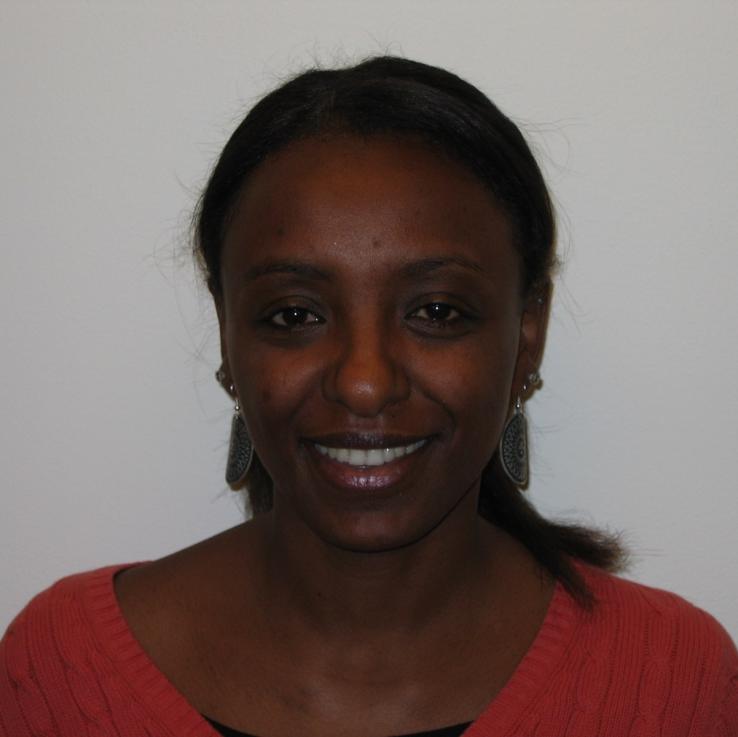 Phone Number:
301-335-0406
Select from the following:
Biography
Salem collaborated with researchers in the United States, Ethiopia, and Malawi. Her work to date includes gap identification projects for HIV programs, setting up patient outreach projects, exploring reasons for discontinuing clinical care, establishing practices for universal testing of women in labor and delivery wards, leading quality improvement projects that replicated the active tracing of patients who have discontinued care, and exploring the effect of cumulative vulnerability on follow-up of clinical treatment. Salem has contributed to technical working group discussions in Ethiopia and Malawi which have shaped national policies in management of HIV and provision of integrated services for people living with HIV in resource constrained settings.

Salem speaks fluent Amharic (a local language of Ethiopia) and has MPH in Epidemiology and a PhD in Biocultural Anthropology. She uses mixed methods to support infectious disease programs that aim to improve the health outcomes of people in resource-limited setting. She plans to continue to provide ongoing, medium to long term technical assistance in sub-Saharan African countries.
Education
MPH (University of Washington)
Health Topics
Epidemiology
Gender
Health Disparities
Health Information Systems
Health Interventions
Health Outcomes
HIV/AIDS
Infectious Diseases
Informatics
Medical Anthropology
Operations Research
Qualitative Research and Methods
Quality Improvement
Research
Social Determinants of Health
DGH Centers, Programs and Initiatives and Affiliated Organizations
Publications
Tweya H, Oboho IK, Gugsa ST, Phiri S, Rambiki E, Banda R, et al. Loss to follow-up before and after initiation of antiretroviral therapy in HIV facilities in Lilongwe, Malawi. PLoS One 2018; 13(1):e0188488.

Gugsa S, Potter K, Tweya H, Phiri S, Sande O, Sikwese P, Chikonda J, and O'Malley G. Exploring factors associated with ART adherence and retention in care under Option B+ strategy in Malawi: A qualitative study. PLoS One 2017; 12(6):e0179838.

Tweya, H., Gugsa, S., Hosseinipour, M., Speight, C., Ng'ambi, W., Bokosi, M., Chikonda, J., Chauma, A., Khomani, P., Phoso, M., Mtande, T. and Phiri, S. (2014), Understanding factors, outcomes and reasons for loss to follow-up among women in Option B+ PMTCT programme in Lilongwe, Malawi. Tropical Medicine & International Health, 19: 1360–1366. doi: 10.1111/tmi.12369

Ahmed I, Gugsa S, Lemma S, Demissie M. Predictors of loss to follow-up before HIV treatment initiation in Northwest Ethiopia: a case control study. BMC Public Health 2013, 13:867

Gugsa S, Mekonnen T, Woldetsadik T, Dessie A, Shepard C. 2007. Feasibility of Using Community Health Workers to Establish ART Patient Outcomes in Amhara Region, Ethiopia. PEPFAR Implementers' Meeting. Kigali, Rwanda. Abstract no. 769