Affiliate Assistant Professor, Global Health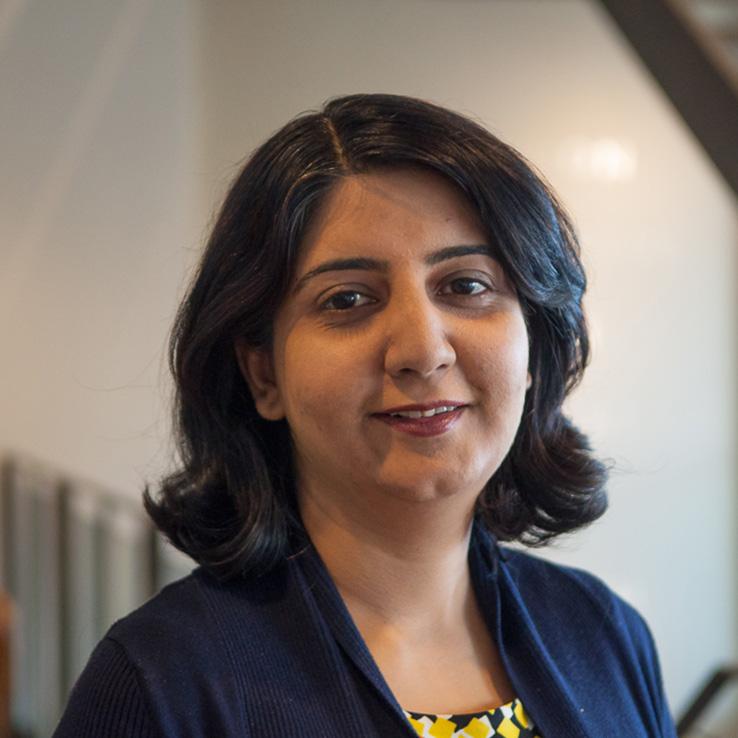 Box 900922
Seattle, WA 98109
United States
Phone Number:
206-302-4812
Select from the following:
Biography
Sadaf Khan, MBBS,MPH, DrPH, has nearly 20 years of experience in international public health. She is a Program Advisor MNCH with PATH's Maternal, Newborn Child Health & Nutrition team, where her work has focused on research and programming around optimizing the antenatal care platform, innovations for postpartum hemorrhage (PPH), maternal and perinatal infections, and family planning. Dr. Khan also provides technical guidance and support to country offices, and scientific leadership and oversight of field studies. More recently she has worked on evidence needs around introduction of maternal vaccines and assessing the path to scale for essential MNCH interventions. Her country experience includes work in Bangladesh, Cambodia, Ethiopia, Ghana, India, Pakistan, Philippines, Uganda and Zambia. Dr. Khan trained and worked as a physician in Pakistan and was formerly affiliated with the Ziauddin Medical University as Assistant Professor Community Health Sciences. She holds Master and Doctor of Public Health degrees from the Johns Hopkins University, Baltimore MD and a Bachelor of Medicine, Bachelor of Surgery (MBBS), from Dow Medical College, University of Karachi, Pakistan. 
Education
DPH (Johns Hopkins University)
Health Topics
Adult Mortality
Child and Adolescent Health (incl. Pediatrics)
Child Mortality
Community-Based Participatory Research
Diarrheal Diseases
Epidemiology
Family Planning
Health Interventions
Infectious Diseases (other than STDs)
Maternal Mortality
Medical Anthropology
Metrics and Evaluation
Social Determinants of Health
DGH Centers, Programs and Initiatives and Affiliated Organizations
Publications
Khan S, Fleming JA, Engmann CM. Maternal vaccines: ten considerations for vaccine introduction and scale-up in low- and middle-income countries from the maternal, newborn, child, and adolescent health perspective. Hum Vaccin Immunother. 2021 Mar 24:1-4. doi: 10.1080/21645515.2020.1865047. PMID: 33759694
Baral R, Fleming J, Khan S, Higgins D, Hendrix N, Pecenka C. Inferring antenatal care visit timing in low- and middle-income countries: Methods to inform potential maternal vaccine coverage. PLoS One. 2020 Aug 20;15(8):e0237718. doi: 10.1371/journal.pone.0237718. PMID: 32817688; PMCID: PMC7446781

Engmann C, Fleming JA, Khan S, Innis BL, Smith JM, Hombach J, Sobanjo-Ter Meulen A. Closer and closer? Maternal immunization: current promise, future horizons. J Perinatol. 2020 Jun;40(6):844-857. doi: 10.1038/s41372-020-0668-3. Epub 2020 Apr 27. PMID: 32341454; PMCID: PMC7223555.

Engmann CM, Khan S, Moyer CA, Coffey PS, Bhutta ZA. Transformative Innovations in Reproductive, Maternal, Newborn, and Child Health over the Next 20 Years. PLoS Med. 2016 Mar 2;13(3):e1001969. doi: 10.1371/journal.pmed.1001969. PMID: 26933951; PMCID: PMC4774905.

Khan S, Grady B, Tifft S. Estimating demand for a new contraceptive method: projections for the introduction of Sayana Press. Int J Gynaecol Obstet. 2015 Aug;130 Suppl 3:E21-4. doi: 10.1016/j.ijgo.2015.03.020. Epub 2015 Apr 7. PMID: 26092777.