Affiliate Assistant Professor, Global Health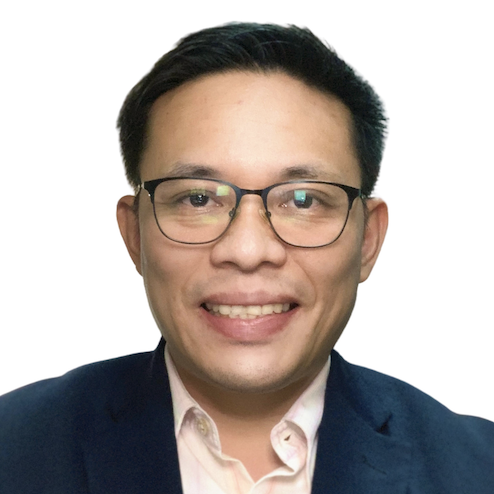 Select from the following:
Biography
He is the Chief of Preparedness of the Philippine Department of Health responsible for policies, plans, and programs on health emergency and disaster risk management at the national level. He had played a major role in the response to major emergencies and disasters that have affected the Philippines.
He is also a professor of public health in prestigious universities and medical centers in the Philippines teaching disasters and health, health security, environmental health, health policy and strategic management.
He had his fellowship in health emergencies and disasters in Australia, United Kingdom, and the US most recently as a US-ASEAN Fulbright Scholar on health security hosted by UW.
His research is focused on the impacts of emergencies and disasters to health systems and interventions needed to address these challenges. He is investigating the topic of health security in relation to extreme weather events, global environmental change and infectious diseases.
He had authored articles and book chapters in relation to his field. He is a member of the WHO Thematic Platform for Health Emergency and Disaster Risk Management.
Health Topics
Community-Based Primary Health Care
COVID-19
Emergency Medicine
Environmental Health (incl. Climate Change)
Global Health Governance
Health Policy
Health Policy and Advocacy
Health Promotion
Health Systems Strengthening and Human Resources Development
Implementation Science
Leadership and Organizational Development
Social Determinants of Health
War, Conflict, and Peace Studies
DGH Centers, Programs and Initiatives and Affiliated Organizations
Publications
Law R. (2020) Measuring Health Impacts of Disasters. In: World Health Organization (2020). WHO Guidance on Research Methods for Health Emergency and Disaster Risk Management. https://extranet.who.int/kobe_centre/en/project-details/GUIDANCE_ResearchMethods_HealthEDRM

Salazar, M., Law, R., & Winkler, V. (2018). Health Consequences of an Armed Conflict in Zamboanga, Philippines Using a Syndromic Surveillance Database. International journal of environmental research and public health, 15(12), 2690.

Maini, R., Law, R., Duque, F., Balboa, G., Noda H., Nakamura S., & Murray, V. (2017). Monitoring Progress Towards Planetary Health. British Medical Journal