Adjunct Professor, Global Health
Professor, Laboratory Medicine and Pathology
Adjunct Professor, Obstetrics and Gynecology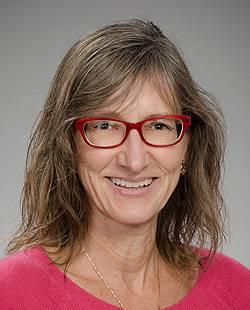 Phone Number:
206-598-6400
Biography
Dr. Garcia is a Professor of pathology and adjunct Professor in the departments of Global Health and Obstetrics and Gynecology. She is the director of both the general surgical pathology and breast and gynecologic pathology fellowships. She is a general pathologist with expertise in gynecologic and breast pathology. Her primary interests are providing quality anatomic pathology services, teaching and providing and furthering cost effective anatomic pathology services in underserved/resource limited settings. She volunteers yearly in Kenya in a mission hospital limited resource setting. She brings residents with her which provides them an opportunity to learn about disease processes and providing diagnostic services in this setting, and hopes to inspire them to continue their interest in global health post training.
She speaks at other institutions and national meetings about her experiences and serves as a resource to those who are interested in volunteering in such settings and collaborates with other members of the Department of Global Health in various studies of cancer/cancer prevention in resource limited settings.

More information about Dr. Garcia can be found here.