Clinical Professor, Global Health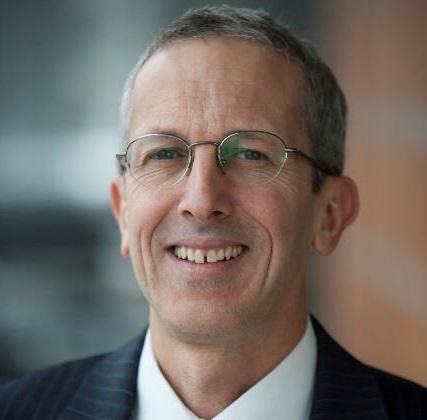 Phone Number:
732-543-6693
Biography
Dr. Robert D. Newman is a pediatrician and is currently Vice President, Global Head, TB, Johnson & Johnson Global Public Health. Dr. Newman leads a team of dedicated professionals representing market access, research & development, on-the-ground execution and consumer programming.

Before joining Johnson & Johnson, he served as the Country Director for the United States Centers for Disease Control and Prevention (CDC) in Cambodia, overseeing activities related to HIV/AIDS, TB, malaria, health security, outbreak response, health systems strengthening and capacity building. Prior to that, Dr. Newman was Managing Director for Policy and Performance at the GAVI Alliance Secretariat in Geneva, Switzerland. He was Director of the Global Malaria Programme at the World Health Organization (WHO) in Geneva from 2009 to 2014. From 2000-2009, he was at CDC in Atlanta in the Malaria Branch, where he also served as the CDC team lead for the US Presidents Malaria Initiative from 2006 to 2009.

He has also spent time in the field, first studying Cryptosporidium in a favela in Brazil in the early 1990s, and then as Country Coordinator of Health Alliance International in Mozambique in the late 1990s supporting the government in its efforts to improve maternal and child health.

Dr. Newman received his BA in English Literature from Williams College, his MD from Johns Hopkins University, and his MPH from the University of Washington. He completed his residency in Pediatrics at the University of Washington--Seattle Children's Hospital in 1996, and stayed on to complete a National Research Service Award fellowship in General Pediatrics in 1998. He has published more than 65 peer-reviewed articles on malaria and other infectious diseases.
Education
MD (Johns Hopkins University)
MPH (University of Washington)
BA (Williams College)
Languages
French
Portuguese
Spanish
Health Topics
Burden of Disease
Child and Adolescent Health (incl. Pediatrics)
Disease Surveillance
Drug and Vaccine Development
Epidemiology
Health Policy
Health Systems Strengthening and Human Resources Development
Infectious Diseases
Maternal Child Health (incl. Reproductive Health)
TB
DGH Centers, Programs and Initiatives and Affiliated Organizations