Clinical Professor, Global Health
Executive Director, AMP Health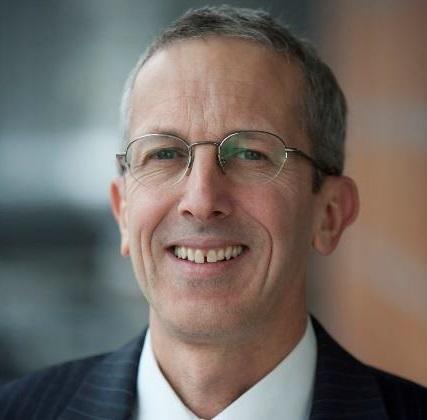 Phone Number:
202-758-6161
Select from the following:
Biography
Dr. Robert D. Newman is a pediatrician and is currently Director of AMP Health, a public-private partnership to improve health systems and outcomes by collaborating with governments to strengthen leadership & management capabilities

Previously, he was VP and Global Head of TB at Johnson & Johnson; CDC Cambodia Country Director, overseeing activities related to HIV/AIDS, TB, and health security; Managing Director for Policy and Performance at Gavi; Director of the Global Malaria Programme at WHO from 2009-2014. From 2000-2009, he was at the CDC Malaria Branch, serving as CDC team lead for the US Presidents Malaria Initiative from 2006-2009. He began his career studying Cryptosporidium in Brazil in the early 1990s, and worked as Country Coordinator of Health Alliance International in Mozambique in the late 1990s.

He has a BA in English Literature from Williams College, MD from Johns Hopkins University, and MPH from University of Washington. He completed a residency in Pediatrics at UW-Seattle Children's Hospital (1996), and a National Research Service Award fellowship in General Pediatrics (1998). He has published 70 peer-reviewed articles on malaria and other infectious diseases.
Education
MD (Johns Hopkins University)
MPH (University of Washington)
BA (Williams College)
Languages
Catalan
French
Portuguese
Spanish
Health Topics
Child and Adolescent Health (incl. Pediatrics)
Chronic Disease (incl. Cardiovascular, Diabetes)
Community Health Workers
Community-Based Primary Health Care
Education and Training
Global Health Governance
Health Policy and Advocacy
Health Systems Strengthening and Human Resources Development
Immunizations
Leadership and Organizational Development
Malaria
Maternal Child Health (incl. Reproductive Health)
Metrics and Evaluation
Non-Communicable Diseases
DGH Centers, Programs and Initiatives and Affiliated Organizations
Publications
1) Newman RD, Wuhib T, Lima AAM, Guerrant RL, Zu SX, Sears CL. Household epidemiology of Cryptosporidium parvum infection in an urban community in Northeast Brazil. Annals of Internal Medicine 1994;120:500-505. Editorial: 120:518-519.

2) Newman RD, Sears CL, Moore SR, Nataro JP, Wuhib T, Agnew DA, Guerrant RL, Lima AAM. Longitudinal study of Cryptosporidium infection in children in northeastern Brazil. Journal of Infectious Diseases 1999;180:167-175.

3) Newman RD, Barber AM, Parise ME, Steketee RW. Malaria-related deaths among U.S. travelers, 1963-2001. Annals of Internal Medicine 2004;141:547-555.

4) Odhiambo F, Hamel M, Williamson J, Lindblade K, ter Kuile FO, Peterson E, Otieno P, Kariuki S, Vulule J, Slutsker L, Newman RD. Intermittent preventive treatment in infants for the prevention of malaria in rural Western Kenya: a randomized, double-blind placebo-controlled trial.. PLoS ONE 2010;5: e10016.

5) D'Souza BJ, Newman RD. Strengthening the policy setting process for global malaria control and elimination. Malaria Journal 2012; 11:28.