Clinical Assistant Professor, Global Health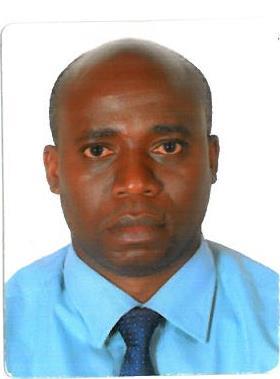 Mulago National Referral and University Teaching Hospital
Box 7051
Kampala
Uganda
Select from the following:
Biography
Practicing Neurologist at Mulago National Referral and Teaching Hospital for Makerere University College of Health Sciences, Kampala in Uganda. I attend to Neurology Emergencies, Inpatients and Outpatients.
I supervise Postgraduates who undertake research in the field of Neurology and have published on the grades and demographic factors associated with cognitive impairment among stroke patients attending Mulago hospital, clinical and laboratory factors associated with a thirty day mortality among stroke patients admitted to Mulago hospital, a book chapter contribution on stroke as seen in Mulago hospital, Uganda in the textbook of Dementia in sub-Saharan Africa and Schistosomiasis Mansoni Pseudotumour Cerebri case report.
I teach Neurology to Medical students and Post graduates, both clinical and formal sessions.
Education
MD (Makerere University)
BM BS (Makerere University)
Health Topics
Clinical Mentoring
Emergency Medicine
Neurology
Stroke
Publications
2019 Schistosomiasis Mansoni Cerebral Pseudotumour case report in the Clinical Case Reports International Journal
2015 Stroke as seen in Mulago Hospital, Uganda chapter in the textbook of Brain Degeneration and Dementia in Sub-Saharan Africa
2014 Thirty-day stroke mortality and associated clinical and laboratory factors among adult stroke patients admitted at Mulago Hospital
2011 Prevalence and types of cognitive impairment among patients with stroke attending Mulago Hospital