Clinical Assistant Professor, Global Health
Senior Director: Duty of Care, International Rescue Committee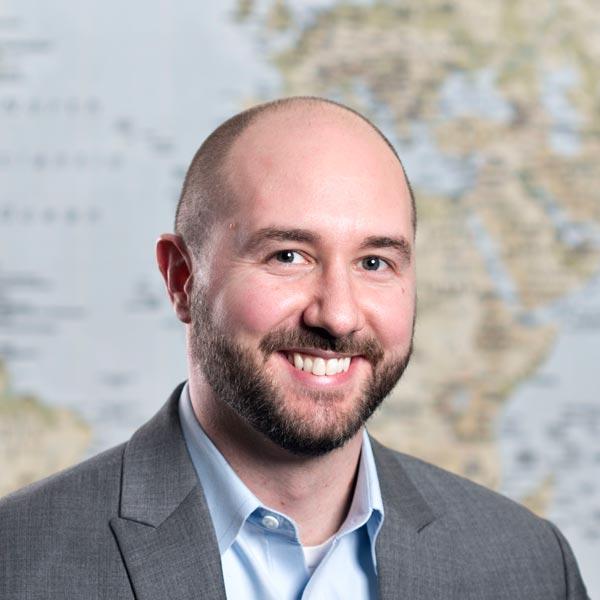 901 Boren Ave, Suite 1100
Seattle, WA 98104
United States
Phone Number:
206-499-2429
Select from the following:
Biography
Robert B. Lindsley is an organizational capacity development professional with a decade of experience designing and managing interventions that widen the impact and effectiveness of health and social service providers internationally. In his capacity as Managing Director, Dr. Lindsley provides management to I-TECH's finance, operations, human resources, and legal teams, and, in collaboration with Dr. Downer, guides the overall strategy of the I-TECH Center.

Dr. Lindsley has technical expertise in organizational development, training, and cross-cultural research design and holds a doctorate in Human Development and Education from Harvard University. Prior to joining I-TECH, Dr. Lindsley held a variety of leadership positions within World Education, Inc., including Senior Asia Region Advisor and Country Director for Indonesia and Timor-Leste. Dr. Lindsley continues his passion for developing leaders in international development through teaching, advising students, and serving on a variety of doctoral research committees.
Education
EdD (Harvard University)
EdM (Harvard University)
BA (Tufts University)
Health Topics
Education and Training
Health Systems Strengthening and Human Resources Development
Humanitarian Relief Logistics
Immigrants and Refugees
Leadership and Organizational Development
Operations Research
Qualitative Research and Methods
War, Conflict, and Peace Studies
Workforce
DGH Centers, Programs and Initiatives and Affiliated Organizations
Publications
Lindsley, R.B. (2011). Constructive Developmental Theory and Programming Across Cultures: An Examination of the Development and Experiences of Adult Burmese Participants in A High Quality Adaptive Capacity Development Program. Doctoral Dissertation, Harvard University. ProQuest Publication Number 3459743.

Fischer, K. & Lindsley, R. (2008). Theories of Cognitive Development. In T. Bidell (Ed.), The Chicago Companion to the Child. Chicago, IL: University of Chicago Press.

Rappolt-Schlichtman, G., Willet, J., Ayoub, C. Lindsley, R., Hulette, A., and Fischer, K. (2009). Poverty, Relationship Conflict and the Regulation of Cortisol in Small and Large Group Contexts at Child Care. Mind, Brain, and Education. 3(3), pp. 131-142.