Affiliate Professor, Global Health
Vice President, Preclinical Biology, IDRI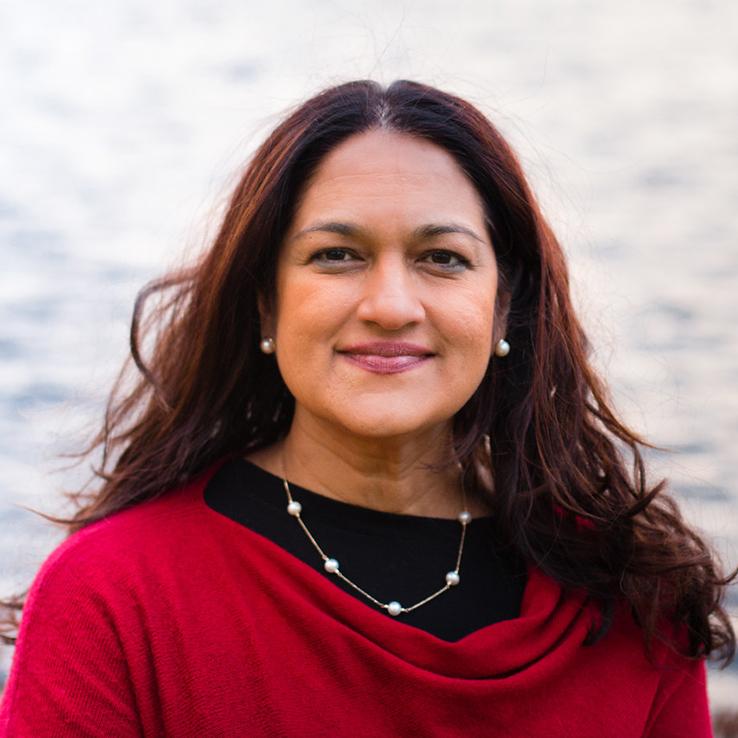 Infectious Disease Research Institute
1616 Eastlake Ave East, Suite 400
Seattle, WA 98102
United States
Phone Number:
206-858-6065
Select from the following:
Biography
Rhea Coler is the Senior Vice President of Preclinical and Translational Research at IDRI. She is an Affiliate Professor in the Department of Global Health at the University of Washington and VP of Research and Development at PAI Life Sciences Inc. Her research focuses on developing vaccines or immunotherapy for tuberculosis, leishmaniasis, flaviviruses and schistosomiasis. Elucidating the mechanistic basis of protection against these diseases is the research in the Coler lab.

Dr. Coler serves on the Global Health Undergraduate Programs Advisory Board and the ARCS Foundation Board. Her work has been funded by NIH/NIAID, Bill & Melinda Gates Foundation, Paul Allen G. Family Foundation, Medical Research Council, Wellcome Trust, European Commission, and PATH. She has published more than 90 peer-reviewed papers. Dr. Coler began her infectious disease career with field work on malaria control in Tanzania, followed by research on arboviruses, entomology and parasitology at the Caribbean Epidemiology Center (CAREC) in Trinidad, West Indies. She received her BSc from McGill University, MSc from the London School of Hygiene and Tropical Medicine, and PhD from the University of Washington.
Education
PhD (University of Washington)
MSc (London School of Hygiene & Tropical Medicine (UK))
BSc (McGill University (Canada))
Health Topics
Burden of Disease
Clinical Mentoring
Drug and Vaccine Development
Infectious Diseases
Influenza
Innate Immunity
Leishmaniasis
Pathobiology
Research
TB
Viruses
Zoonotic Diseases and Animal Health
Pathobiology research areas
DGH Centers, Programs and Initiatives and Affiliated Organizations
Expertise
Candidate vaccines for tuberculosis, leishmaniasis, malaria, HIV, West Nile virus, anthrax and influenza.
Publications
Baldwin SL, Hsu FC, Van Hoeven N, Gage E, Granger B, Guderian JA, Larsen SE, Lorenzo EC, Haynes L, Reed SG, Coler RN. Improved Immune Responses in Young and Aged Mice with Adjuvanted Vaccines against H1N1 Influenza Infection. Front Immunol. 2018 Feb 19;9:295. doi: 10.3389/fimmu.2018.00295. eCollection 2018. PubMed PMID: 29515589; PubMed Central PMCID: PMC5826078.

Van Hoeven N, Joshi SW, Nana GI, Bosco-Lauth A, Fox C, Bowen RA, Clements DE, Martyak T, Parks DE, Baldwin S, Reed SG, Coler RN. A Novel Synthetic TLR-4 Agonist Adjuvant Increases the Protective Response to a Clinical-Stage West Nile Virus Vaccine Antigen in Multiple Formulations. PloS one. 2016;11(2):e0149610. doi: 10.1371/journal.pone.0149610. PubMed PMID: 26901122; PMCID: PMC4762984.

Larsen SE, Baldwin SL, Orr MT, Reese VA, Pecor T, Granger B, Dubois Cauwelaert N, Podell BK, Coler RN. Enhanced Anti-Mycobacterium tuberculosis Immunity over Time with Combined Drug and Immunotherapy Treatment. Vaccines (Basel). 2018;6(2). doi: 10.3390/vaccines6020030. PubMed PMID: 29795025; PMCID: PMC6027321.


Dubois Cauwelaert N, Baldwin SL, Orr MT, Desbien AL, Gage E, Hofmeyer KA, Coler RN. Antigen presentation by B cells guides programing of memory CD4+ T-cell responses to a TLR4-agonist containing vaccine in mice. Eur J Immunol. 2016;46(12):2719-29. doi: 10.1002/eji.201646399. PubMed PMID: 27701733; PMCID: PMC5172604.

Bertholet S, Ireton GC, Ordway DJ, Windish HP, Pine SO, Kahn M, Phan T, Orme IM, Vedvick TS, Baldwin SL, Reed SGColer RN. A defined tuberculosis vaccine candidate boosts BCG and protects against multidrug-resistant Mycobacterium tuberculosis. Sci Transl Med. 2010;2(53):53ra74. Epub 2010/10/15. doi: 10.1126/scitranslmed.3001094.