Affiliate Professor, Global Health
Vice President, Preclinical Biology, IDRI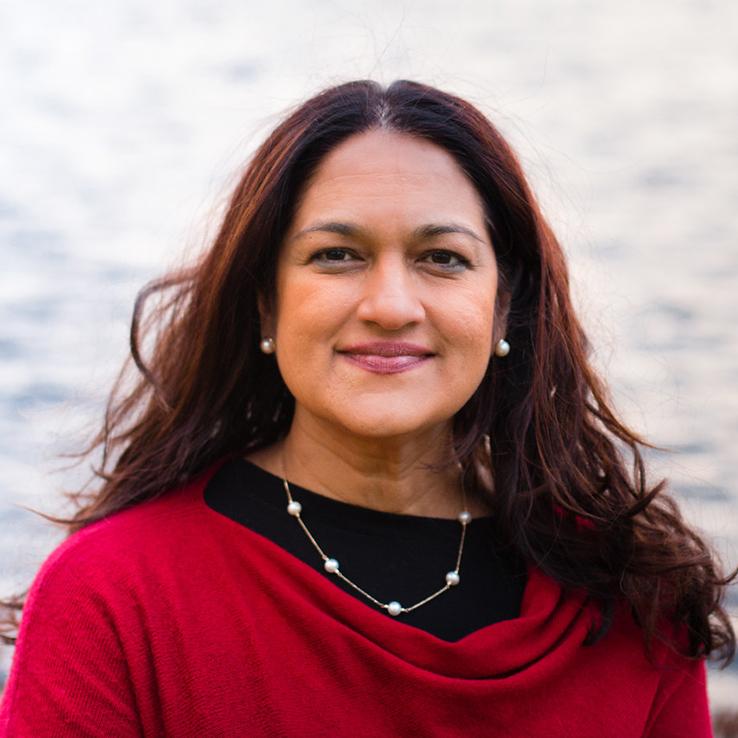 Seattle Children's Research Institute 
307 Westlake Ave N 
Suite 500 (#421) 
Seattle, WA 98109 
Phone Number:
206-884-3336
Select from the following:
Biography
Rhea Coler is the Senior Vice President of Preclinical and Translational Research at IDRI. She is an Affiliate Professor in the Department of Global Health at the University of Washington and VP of Research and Development at PAI Life Sciences Inc. Her research focuses on developing vaccines or immunotherapy for tuberculosis, nontuberculous mycobacteria, leishmaniasis, flaviviruses and schistosomiasis.

Dr. Coler serves on the Global Health Undergraduate Programs Advisory Board, and the Boards of the Washington Global Health Alliance (WGHA) and the ARCS Foundation Seattle Chapter. Her work has been funded by NIH/NIAID, Bill & Melinda Gates Foundation, Paul Allen G. Family Foundation, Medical Research Council, Wellcome Trust, European Commission, and PATH. She has published more than 90 peer-reviewed papers. Dr. Coler began her infectious disease career with field work on malaria control in Tanzania, followed by research on arboviruses, entomology and parasitology at the Caribbean Epidemiology Center (CAREC) in Trinidad, West Indies. She received her BSc from McGill University, MSc from the London School of Hygiene and Tropical Medicine, and PhD from the University of Washington.
Education
PhD (University of Washington)
MSc (London School of Hygiene & Tropical Medicine (UK))
BSc (McGill University (Canada))
Health Topics
Biodefense Infectious Diseases
Burden of Disease
Clinical Mentoring
Drug and Vaccine Development
Education and Training
Host-Pathogen Interactions
Immunizations
Implementation Science
Infectious Diseases
Influenza
Innate Immunity
Laboratory Strengthening
Leadership and Organizational Development
Leishmaniasis
Malaria
Molecular Immunology
Neglected Diseases, Tropical Medicine (incl. Parasites)
Pathobiology
Pathogenesis
Poverty
Prevention
Pulmonary Diseases and Pneumonia
Research
Respiratory Disease
TB
Trop. Med (incl. Parasites)
Viruses
Waterborne Diseases
Zoonotic Diseases and Animal Health
Pathobiology research areas
DGH Centers, Programs and Initiatives and Affiliated Organizations
Expertise
Candidate vaccines for tuberculosis, leishmaniasis, malaria, HIV, West Nile virus, anthrax and influenza.
Publications
Coler RN, Day TA, Ellis R, Piazza FM, Beckmann AM, Vergara J, Rolf T, Lu L, Alter G, Hokey D, Jayashankar L, Walker R, Snowden MA, Evans T, Ginsberg A, Reed SG, Team T-S. The TLR-4 agonist adjuvant, GLA-SE, improves magnitude and quality of immune responses elicited by the ID93 tuberculosis vaccine: first-in-human trial. NPJ Vaccines. 2018;3:34. doi: 10.1038/s41541-018-0057-5. PMID: 30210819.

Van Hoeven N, Wiley S, Gage E, Fiore-Gartland A, Granger B, Gray S, Fox C, Clements DE, Parks DE, Winram S, Stinchcomb DT, Reed SG, Coler RN. A combination of TLR-4 agonist and saponin adjuvants increases antibody diversity and protective efficacy of a recombinant West Nile Virus antigen. NPJ Vaccines. 2018;3:39. doi: 10.1038/s41541-018-0077-1. PMID: 30302281.

Baldwin SL, Larsen SE, Ordway D, Cassell G, Coler RN. The complexities and challenges of preventing and treating nontuberculous mycobacterial diseases. PLoS Negl Trop Dis. 2019;13(2):e0007083. doi: 10.1371/journal.pntd.0007083.PMID: 30763316. PMC6375572.

Baldwin SL, Hsu FC, Van Hoeven N, Gage E, Granger B, Guderian JA, Larsen SE, Lorenzo EC, Haynes L, Reed SG, Coler RN. Improved Immune Responses in Young and Aged Mice with Adjuvanted Vaccines against H1N1 Influenza Infection. Front Immunol. 2018 Feb 19;9:295. doi: 10.3389/fimmu.2018.00295. eCollection 2018. PMID: 29515589.

Bertholet S, Ireton GC, Ordway DJ, Windish HP, Pine SO, Kahn M, Phan T, Orme IM, Vedvick TS, Baldwin SL, Coler RN, Reed SG. A defined tuberculosis vaccine candidate boosts BCG and protects against multidrug-resistant Mycobacterium tuberculosis. Science translational medicine. 2010;2(53):53ra74. doi: 10.1126/scitranslmed.3001094. PMID: 20944089.