Affiliate Professor, Global Health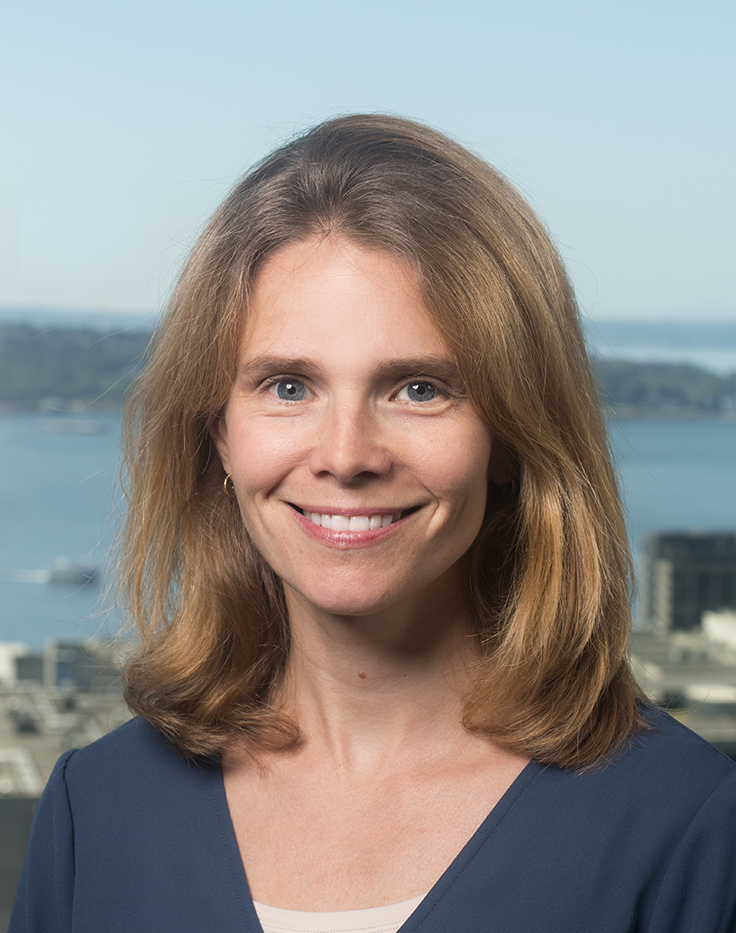 Ninth and Jefferson Building
325 Ninth Avenue, Box 359927
Seattle, WA 98104
United States
Phone Number:
206-520-3800
Select from the following:
Biography
Dr. Heffron is a member of the faculty of Global Health and jointly appointed in Epidemiology and she has been working within the International Clinical Research Center since 2008. Her research, teaching, and mentoring is dedicated to advancing the field of HIV prevention, often by leveraging intersections with reproductive health. Currently, she has been particularly focused on oral PrEP and utilizing a variety of research methods from clinical epidemiology, implementation science, causal inference, behavioral science, and qualitative research to study effectiveness and optimizing delivery of oral PrEP among young women and HIV serodiscordant couples in sub-Saharan Africa. For all of this work, she collaborates extensively with colleagues in Kenya, Uganda, and South Africa as well as those in the US. She teaches "HIV/STI Research Methods" in Spring Quarter and the summer intensive "Principles of STI/HIV Research and Public Health Practice" and she mentors PhD and MPH students from her departments. Her approach to this work is grounded in strategies that promote anti-racism and anti-colonialism.
Education
PhD (University of Washington)
MPH (Tulane University)
BA (Boston University)
Health Topics
Child and Adolescent Health (incl. Pediatrics)
Cost-Effectiveness
Epidemiology
Family Planning
Health Disparities
HIV Transmission
HIV/AIDS
Injury, Violence, Trauma and Domestic Violence
Maternal Child Health (incl. Reproductive Health)
Mental Health
Mobile Health (mHealth)
Nutrition
Research
DGH Centers, Programs and Initiatives and Affiliated Organizations
Publications
Heffron R, Ngure K, Odoyo J, Bulya N, Tindimwebwa E, Hong T, Kidoguchi L, Donnell D, Mugo N, Bukusi E, Katabira E, Asiimwe S, Morton J, Morrison S, Haugen H, Mujugira A, Haberer J, Ware N, Wyatt M, Marzinke MA, Frenkel LM, Celum C, Baeten JM; Partners Demonstration Project Team. Pre-exposure prophylaxis for HIV-negative persons with partners living with HIV: Uptake, use, and effectiveness in an open-label demonstration project in East Africa. Gates Open Res. 2017;1:3 [original work]. doi: 10.12688/gatesopenres.12752.1. PMCID: 5757790.

Heffron R, Donnell D, Rees H, Celum C, Mugo N, Were E, de Bruyn G, Nakku-Joloba E, Ngure K, Kiarie J, Coombs RW, Baeten J; Partners in Prevention HSV/HIV Transmission Study Team. Use of hormonal contraceptives and risk of HIV-1 transmission: a prospective cohort study. Lancet Infect Dis. 2012;12:19-26.

Thomson KA, Hughes J, Baeten JM, John-Stewart G, Celum C, Cohen CR, Ngure K, Kiarie J, Mugo N, Heffron R. Increased risk of female HIV-1 acquisition throughout pregnancy and postpartum: A prospective per-coital act analysis among women with HIV-1 infected partners. J Infect Dis. Published online 05 Mar 2018 [original work]. doi: 10.1093/infdis/jiy113.

Heffron R, Ngure K, Velloza J, Kiptinness C, Quame-Amaglo J, Oluch L, Thuo N, Njoroge J, Momanyi R, Maina G, Mbugua S, Morrison S, Haugen H, Chohan B, Celum C, Baeten JM, Mugo N. Implementation of a comprehensive safer conception intervention for HIV-serodiscordant couples in Kenya: uptake, use, and effectiveness. JIAS. 2019;22:e25261 [original work]. doi: 10.1002/jia2.25261. PMCID: 6452026.

Heffron R, McClelland S, Balkus JE, Celum C, Cohen CR, Mugo N, Bukusi E, Donnell D, Lingappa J, Kiarie J, Fiedler T, Munch M, Fredricks D, Baeten JM; Partners PrEP Study Team. Efficacy of oral pre-exposure prophylaxis (PrEP) for HIV among women with abnormal vaginal microbiota: A post-hoc analysis of the randomised, placebo-controlled Partners PrEP Study. Lancet HIV. 2017;4:e449-56 [original work]. doi: 10.1016/S2352-3018(17)30110-8. PMCID: 5649365.