Assistant Professor, Global Health
Assistant Professor, Epidemiology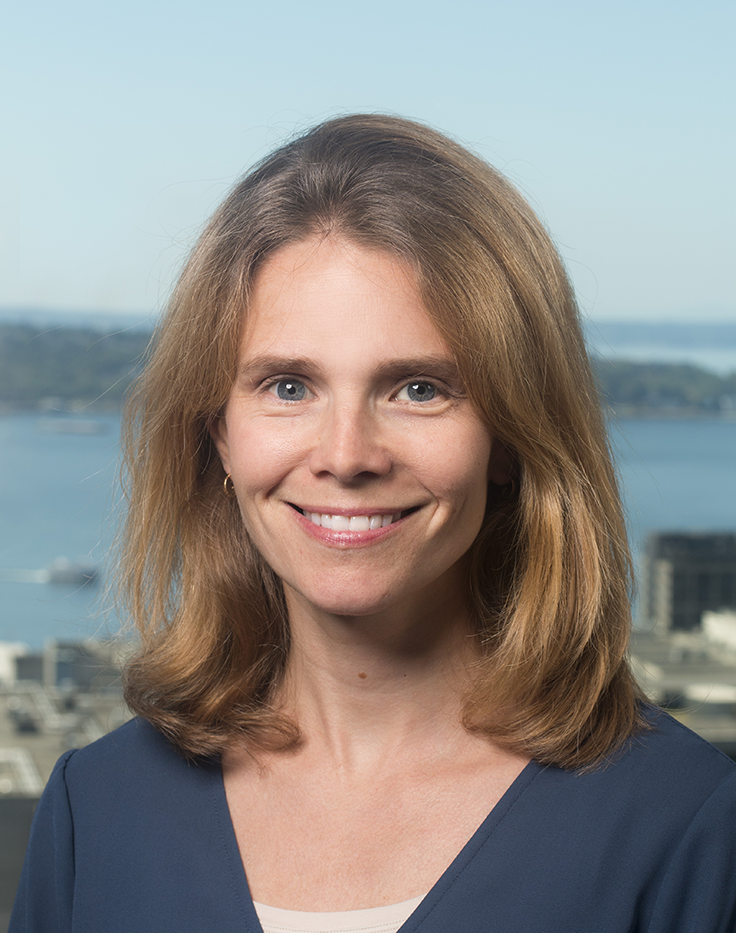 Ninth and Jefferson Building
325 Ninth Avenue, Box 359927
Seattle, WA 98104
United States
Select from the following:
Biography
Dr. Heffron is a member of the faculty of Global Health and Epidemiology within the International Clinical Research Center at the University of Washington. Her research, teaching, and mentoring focuses on advancing the field of HIV prevention and the intersection with reproductive health. Recently, she has been particularly focused on antiretroviral-based HIV prevention interventions – ART and PrEP - and utilizing a variety of methods from the fields of clinical epidemiology and implementation science to study their effectiveness and delivery. For this work, she collaborates extensively with clinical research teams in Kenya and Uganda. She is also very engaged in global and local research to understand the place for HIV prevention among people affected by HIV who desire children and how pregnancy can be an opportunity to promote HIV prevention. Additionally, she is involved in multiple studies of hormonal contraceptives and their effect on HIV acquisition risk, including a large study of multiple potential biologic mechanisms that may lie at the interface of contraception and HIV risk. Her methodologic toolkit ranges from traditional clinical epidemiology to techniques in causal inference as well as qualitative research and the design of mHealth tools.
Education
PhD (University of Washington)
MPH (Tulane University)
BA (Boston University)
Health Topics
Epidemiology
Family Planning
HIV Transmission
HIV/AIDS
Infectious Diseases
Maternal Child Health (incl. Reproductive Health)
MHealth
Qualitative Research and Methods
Research
DGH Centers, Programs and Initiatives and Affiliated Organizations
Publications
Heffron R, Donnell D, Rees H, Celum C, Mugo N, Were E, de Bruyn G, Nakku-Joloba E, Ngure K, Kiarie J, Coombs RW, Baeten J; Partners in Prevention HSV/HIV Transmission Study Team. Use of hormonal contraceptives and risk of HIV-1 transmission: a prospective cohort study. Lancet Infect Dis. 2012;12:19-26.

Heffron R, Mugo N, Ngure K, Celum C, Donnell D, Were E, Rees H, Kiarie J, Baeten JM; Partners in Prevention HSV/HIV Transmission Study Team. Hormonal contraceptive use and risk of HIV-1 disease progression. AIDS. 2013;27:261-7.

Mugo NR, Hong T, Celum C, Donnell D, Bukusi EA, John-Stewart G, Wangisi J, Were E, Heffron R, Matthews L, Morrison S, Ngure K, Baeten JM; Partners PrEP Study Team. Pregnancy incidence and outcomes among women receiving preexposure prophylaxis for HIV prevention: a randomized clinical trial. JAMA. 2014;312:362-71.

Baeten JM, Heffron R, Kidoguchi L, Mugo NR, Katabira E, Bukusi EA, Asiimwe S, Haberer JE, Morton J, Ngure K, Bulya N, Odoyo J, Tindimwemba E, Hendrix C, Marzinke M, Ware N, Wyatt M, Morrison S, Haugen H, Mujugira A, Donnell D, Celum C; Partners Demonstration Project Team. Integrated delivery of antiretroviral treatment and pre-exposure prophylaxis to HIV-1–serodiscordant couples: A prospective implementation study in Kenya and Uganda. PLoS Med. 2016;13:e1002099.

Heffron R, McClelland S, Balkus JE, Celum C, Cohen CR, Mugo N, Bukusi E, Donnell D, Lingappa J, Kiarie J, Fiedler T, Munch M, Fredricks D, Baeten JM; Partners PrEP Study Team. Efficacy of Oral PrEP for HIV prevention among women with abnormal vaginal microbiota: a randomized, placebo controlled comparison. Lancet HIV. In press.